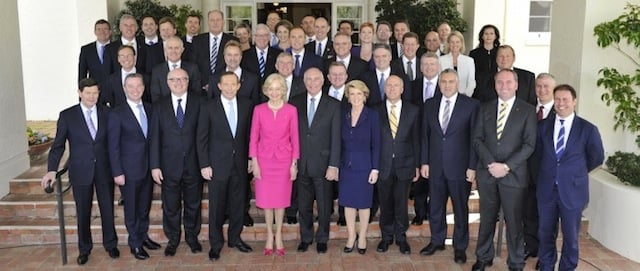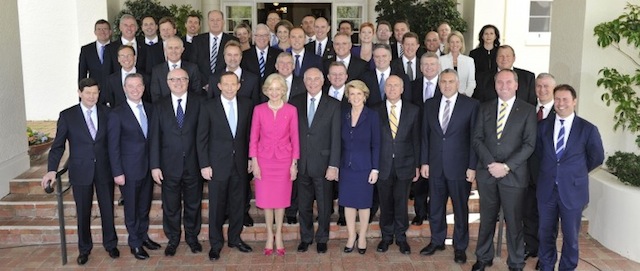 It's first day at school for the Abbott government and day one promises to be interesting. Although initially ceremonial – not till tomorrow will the real fireworks start.
The new PM is promising a quieter, more restrained, less turbulent Parliament.
Australia's 44th Parliament will see fewer women in Government ranks than previously. Deputy Liberal leader Julie Bishop is the only woman in the cabinet, and one of five in the ministry.
Not since Paul Keating's first ministry has there been only one woman in cabinet.
Day one of Parliament is a day of many firsts. The first time we see Tony Abbott as PM and the first time Bill Shorten, the Governor-General's son-in-law is on the Opposition benches.
It's also the first time we will have a billionaire (Clive Palmer , the member for Fairfax) sitting in the back seats. And the first time we will speculate whether he will use his private jet to fly home for dinner.
This morning will see a welcome on the forecourt of Parliament.
The formalities will then move inside as MPs are sworn in by the Chief Justice of the High Court, Robert French. The Governor-General will opening Parliament in the early afternoon, and we will hear the prepared speech setting the Abbott three -year agenda.