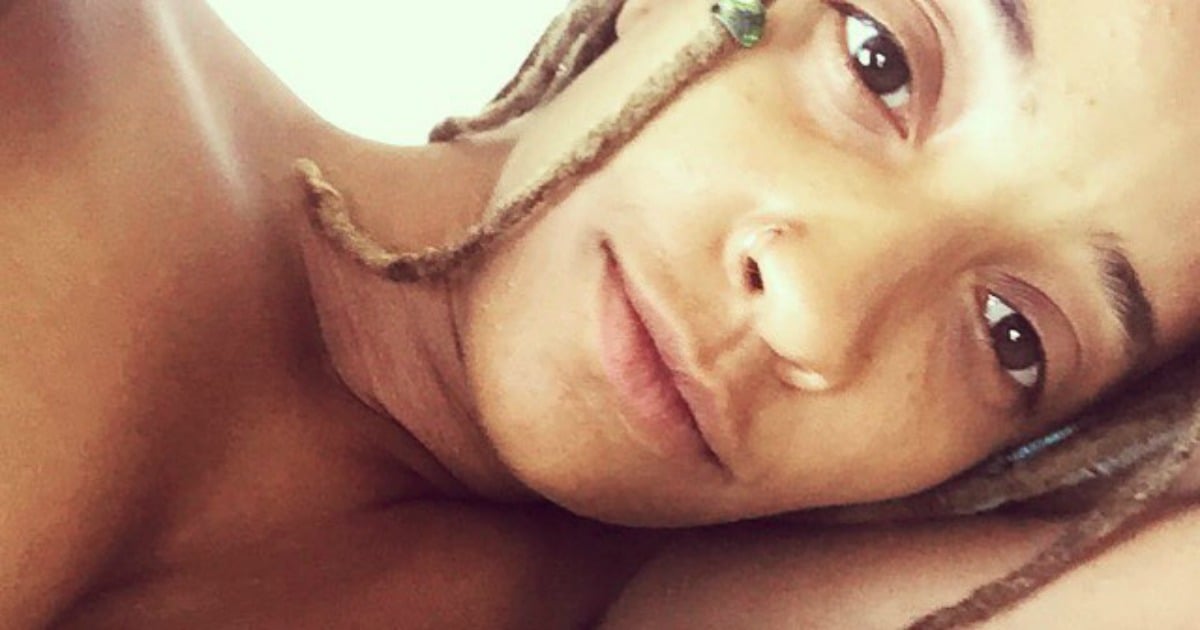 Note: This post contains graphic details of a sexual assault.
In November 2015, Amber Amour claimed she was raped in South Africa.
Rape is shockingly common-place in South Africa (it has the highest incidence of sexual assault in the world) – but Amber's rape story was different. Not because of the context or the violence involved.
It's different because she told her story on the internet, just moments after the alleged attack occurred.
Amber, a New Yorker who was travelling in South Africa at the time, had been raped at least twice before – including as a 12-year-old-child – which lead to her becoming a campaigner against sexual violence. She was taking her anti-violence campaign around the world when she says she experienced another brutal attack.
Her first instinct was to record her experience. She told Marie Claire, "It was almost an intuitive thing. I was still in the bathroom – in the crime scene. I don't even think I'd stood up. I just typed and typed."
Her accounts of the rape appeared with images on Facebook and Instagram:
Amber wrote her story on Facebook in graphic detail:
"It was only a few minutes ago but sometimes these things happen so fast it's hard to remember all the details…. I've been sick for the past 2 days and today was my first day out. I went back to my old hostel to leave a note for a friend, Nick. There was another guy there, Shakir, who was desperately trying to get with me. I kissed him once but he seemed drunk so I told him it was bad timing, I had already met someone. Before heading out, I went upstairs to say hi to one more friend, Clyde from the states. Shakir followed me upstairs and said he was going to take a shower. He invited me to join. I said yes because the water at my current hostel is pretty cold and after 2 days of being sick, I just really wanted a hot shower. As soon as I got in the bathroom, he forced me to my knees. I said "stop!" but he just got more violent. He lifted me up and put his penis in my vagina. I asked him to stop, again, as I began to cry. When he shoved it in my ass, that's when I passed out. I woke up a few minutes later and saw him trying to creep out the door. When he saw that I was awake, he came back to finish me off in the shower."
Later she recounted that she had considered not being as frank about her experience. In a piece she wrote for Marie Claire, Amber said, "There were definitely details I could have left out – there were definitely details I wanted to leave out – but I knew that if I wanted to create a culture of consent, I had to tell the whole story, exactly the way it happened." She brought that same unrelenting detail to subsequent posts about her experience. She posted about her decision to go to the hospital and police: