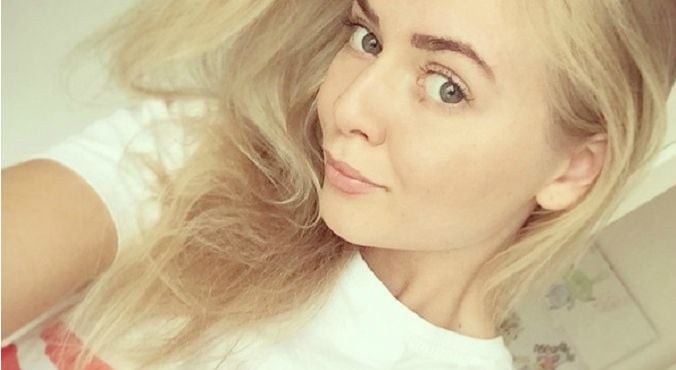 Image: Amalie Lee/Instagram.
Three years ago, Amalie Lee was in the grips of her anorexia battle. Following a depressive phase during her teenage years, she became obsessive about her eating habits in order to make herself feel "in control", and she become so ill she was almost hospitalised.
"I just wanted to disappear. My eating disorder was never about looking like a model, it was a way to cope," she tells the Daily Mail.
These days, the now-20-year-old uses social media to document her recovery journey and offer support to other young men and women grappling with eating disorders.
On Instagram, the UK university student, originally from Norway, shares before-and-after photos that depict her ongoing progress, along with images of meals and snacks she eats each day, using the hashtag #realcovery.