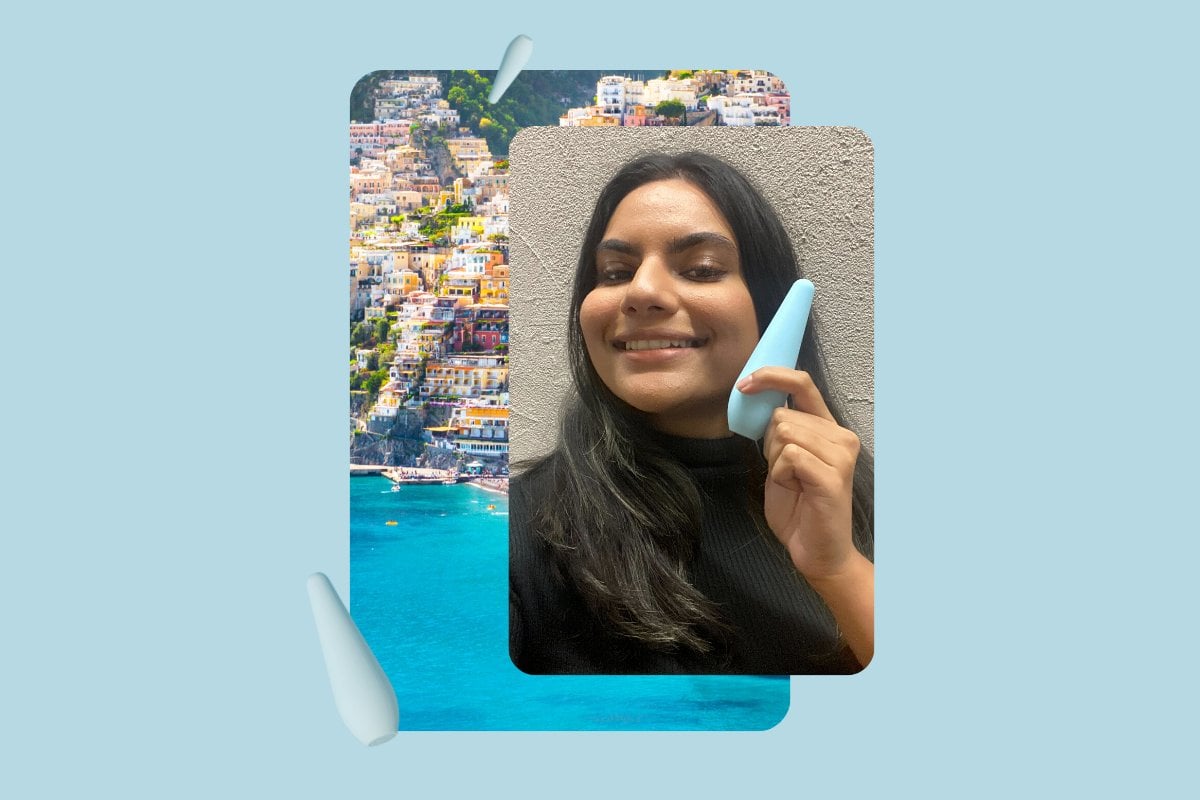 On the hunt for a new sex toy? Unsure what to go for and whether or not you need a newly fandangled suction element? Well, BREATHE. Because the Mamamia sex toy reviews are here to help. We get real women to get real intimate with real sex toys and then tell us about them.
This week Emily, who is Mamamia's resident dating expert, reviews The Amalfi – a slinky little silicone vibrator – by Vacation Vibes.
What does the sex toy claim to do?
The compact bullet vibrator can be used both internally or if you're a vaginismus girl like me, it also works great externally. It's cute and tiny so it can work as your at-home staple OR can easily be your go-to travel buddy. It claims to give you the same feeling as a sleeping in a beach chair under the warm sun feeling 100 per cent relaxed.
What was your first impression of the sex toy? (Just by looking at it)
Honestly, I've had my fair-share of bullets and I'd like to think that I had outgrown them experience wise. However, this one looked LEGIT. And by legit I mean profesh and hella cute.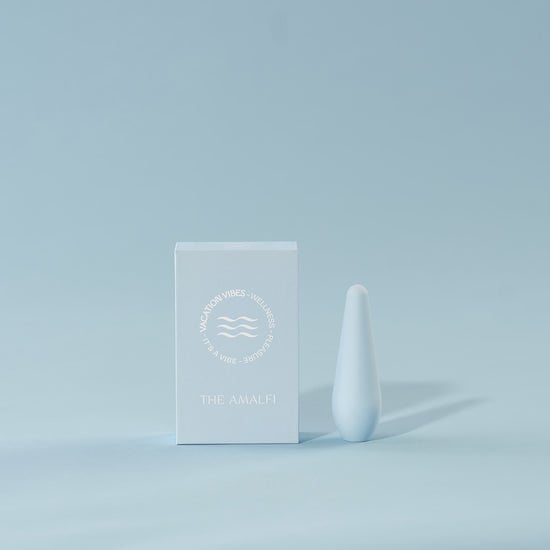 Image: Vacation Vibes.