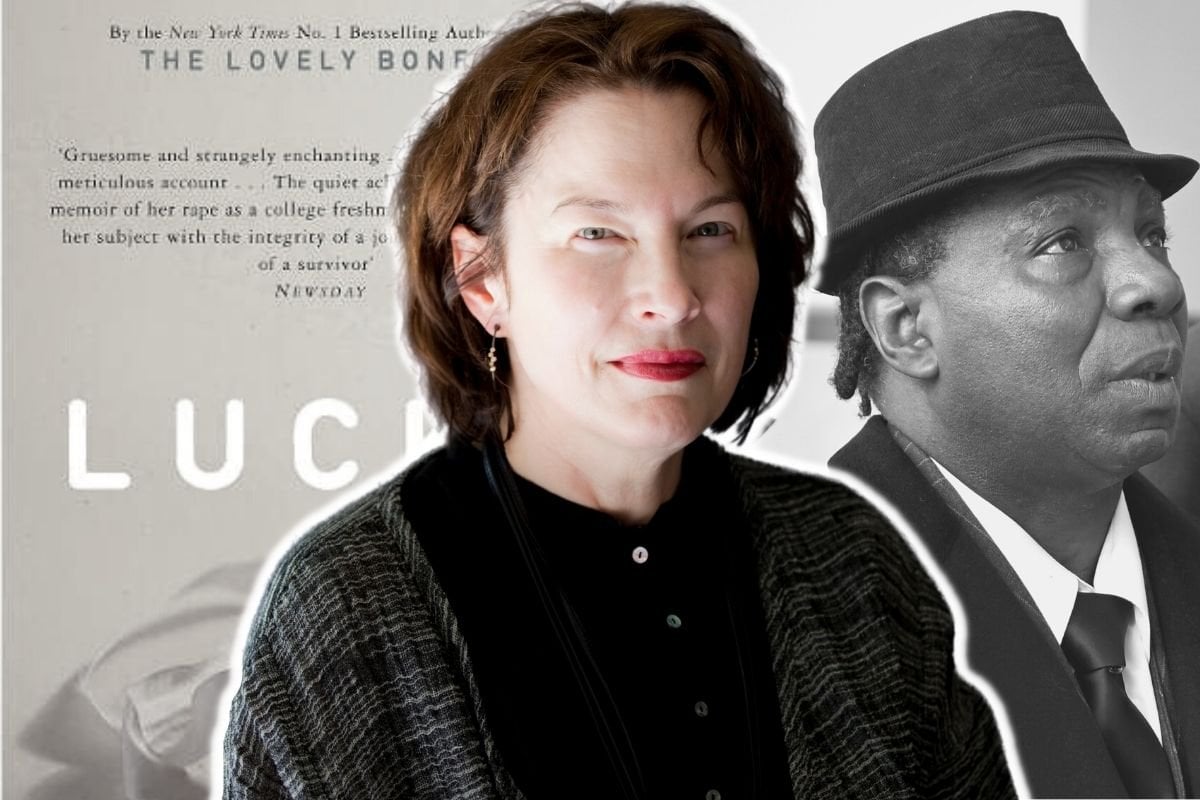 Warning: This post deal with sexual assault could be triggering for some readers.
It took a movie producer of the film adaptation of Alice Sebold's memoir Lucky to find the truth. 
Tasked with turning the bestselling author's 1999 recollection of being beaten and raped in 1981 into a box office hit, Timothy Mucciante noticed some issues with the trial and subsequent conviction of Anthony J. Broadwater who spent 16 years in prison for the crime. 
So in 2021 he hired a private investigator, reports the New York Times.
The result of his prying led to the exoneration of a conviction that destroyed Broadwater's life.
All while Sebold profited from the story. 
Anthony Broadwater speaks with NBC News after being exonerated. Post continues below.
Video via NBC News.
The allegation. 
In the early hours of May 8, 1981, Sebold says she was walking home through a tunnel near Syracuse University, where she was a first-year, when she was approached by a Black man with a knife. 
He told her if she screamed or made any noise, he'd kill her. Aged 18 at the time, she was raped and beaten in an attack so traumatic Alice writes that the experience went on to shape the rest of her life.
When she reported the crime to police, she was told that a young woman had once been murdered and dismembered in the same place. The police told her she was "lucky," hence the title for her memoir.
At the beginning of her sophomore year of university, months on from the attack and with no leads to speak of, Sebold spotted a man she believed to be the person who raped her.
"He was smiling as he approached. He recognised me. It was a stroll in the park to him; he had met an acquaintance on the street," she wrote. "'Hey, girl,' he said. 'Don't I know you from somewhere?'"