It's the stuff of nightmares for any parent.
New York mother Maribel Martinez was waiting at JFK airport to pick up her five-year-old son, who was returning unaccompanied from a family holiday in the Dominican Republic.
So you can only imagine her face when JetBlue staff presented her with a five-year-old boy she didn't recognise.
"No, that is not my son", the distressed Martinez told staff.
"I was freaking out. I didn't know if he was alive. I still haven't stopped crying."
Martinez recalls it took the airline's staff three hours to track down her son, Andy Martinez Mercado, who had ended up on a flight to Boston. She told New York Daily News, "I thought he was kidnapped. I thought I would never see him again".
Andy's trip began somewhat more relaxed: he and his mother flew to the Dominican Republic on 28th July for a holiday. Martinez returned after a week and left Andy with relatives, buying him a plane ticket to return as an unaccompanied minor on August 17 . She paid an extra $100 supervision fee for a JetBlue staff member to ensure he made it onto the plane safely.
Relatives in the Dominican Republic even filmed young Andy boarding the flight, saying they waited for 30 minutes afterwards to ensure that his flight took off. He was wearing an identification wristband with his name on it.
Three hours after his scheduled flight landed in JFK, JetBlue staff found the five-year-old roughly 346 kilometres away in Boston. He was put on the next flight to New York, and the other boy also found his way back home.
JetBlue released a statement following the incident:
"Two unaccompanied children of the same age traveling separately from Santiago, Dominican Republic, one to New York JFK and one to Boston — each boarded a flight to the incorrect destination.
"Upon learning of the error, our teams in JFK and Boston immediately took steps to assist the children in reaching their correct destinations. While the children were always under the care and supervision of JetBlue crew members, we realize this situation was distressing for their families."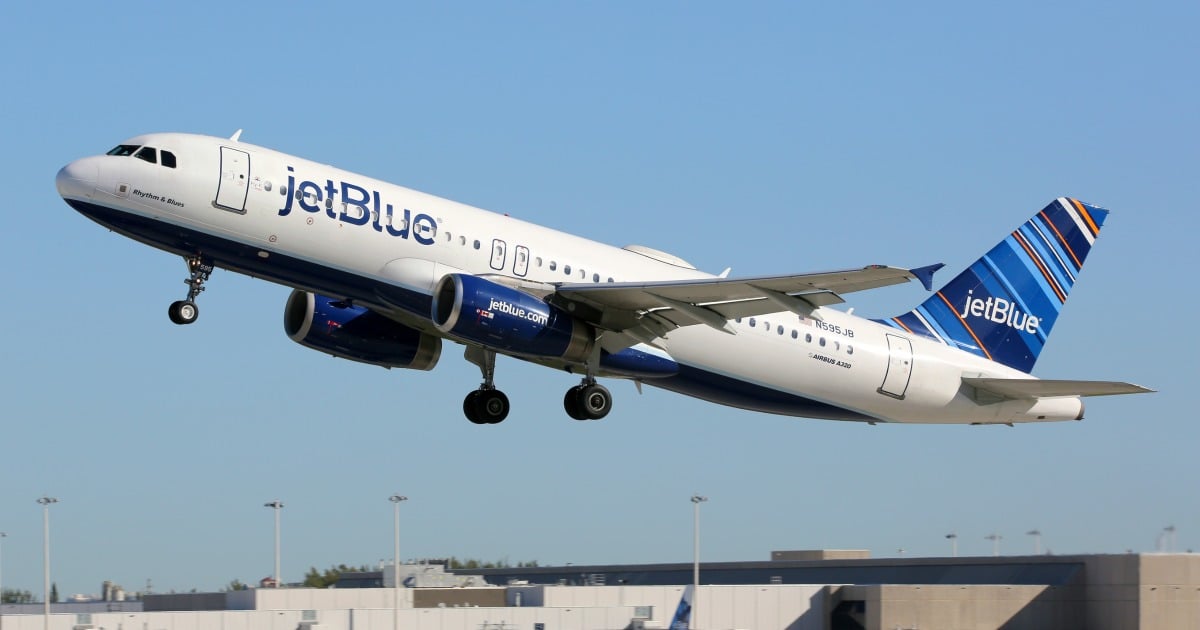 Martinez has since been refunded $475 for the flight. JetBlue also gifted her $2100 credit for future flights, although she says the airline shouldn't have bothered.
Understandably, she has no plans to fly with the company again in the near future.
In fact, she's in the process of taking legal action against the airline for the distress their incompetence has caused her family. She has hired lawyer Sanford Rubinstein, who said in a statement to Daily News:
"Any parent can understand the terrifying fear a mother goes through knowing that her child is missing. This never should have happened and the JetBlue employees should be ashamed of themselves".
The thought that an airline can make a mistake this serious is disconcerting, especially considering the boy involved was only five.
Australian airline policies in regards to unaccompanied minors are similar to those in the United States. On Qantas domestic flights, for instance, children as young as five are able to fly unaccompanied. The airline's website reads "Your child will travel escorted through the airport by Qantas Airport customer service staff. A Supervision Fee applies".
Here's hoping our lovely Aussie stewards and stewardesses pay a bit more attention than their American counterparts.
EXCLUSIVE: JetBlue puts child on wrong flight, sends him to Boston as horrified mom waits at JFK; 'I thought he was kidnapped' [New York Daily News]