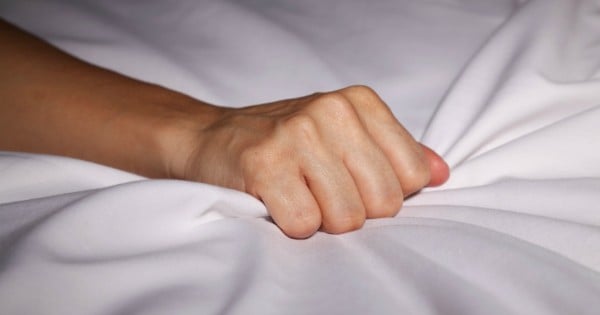 Like a lot of other Australian women I too am on the IVF bandwagon in the eternal quest to have a baby.
During this time I have been offered loads of tips, tricks, advice about what we should and shouldn't be doing. I get that it is a sensitive issue and a lot of people don't really understand what IVF is.
Often they are genuinely just trying to say, well, something, anything, in response to a very awkward conversation.
So I take this 'advice' with a large grain of salt and try to keep my sense of humour intact.  Occasionally it does wear thin but mostly my husband and I just have a good chuckle and roll our eyes.
Here are some of the most common corkers we've heard over the last 12 months:
1." You can always get a dog."  Awesome! Up until now we had been thinking we wouldn't ever be able to get a dog, but now that we're infertile we qualify as pet owners. You're right a silky terrier is just the same as a baby. And like you say they are heaps easier to look after. And cheaper too. Problem solved!
2. Just adopt a baby from Ethiopia  – a little black baby would be so cute! Yes, I will just ring the adoption agency right now and put an order in. Should be here next week. Maybe Angelina and I could be pen-pals. I'll probably even call it Pax or Knox or something else that ends in X that makes me sound like a celebrity.
Watch Jessica Rowe discuss IVF with Mamamia's Shelly Horton below (post continues after video).
3. You just need to relax. Really? That's where I've been going wrong. You're right IVF is such a calming, relaxing experience. If only I had relaxed sooner I would have seven kids by now.
4. When you stop trying, it will happen. Um, actually when I stop trying NOTHING will happen, hence why I'm in this predicament. But thanks for your expert opinion.
5. My best friend's uncle's sister did IVF for seven years. Then she stopped and got pregnant naturally. That is lovely, but I, and everyone else with infertility issues are not the same as your best friend's uncle's sister. Nor do I have the time or money to go at it for seven years then stop so I can miraculously get pregnant naturally like your best friends uncle's sister.