This post deals with addiction and suicide and might be triggering for some readers.
Leola Leola Rose has spent the last ten years of her life being an inspiration to others.
She wasn't supposed to survive the brain aneurysm that struck completely out of nowhere and left her fighting for her life in 2010.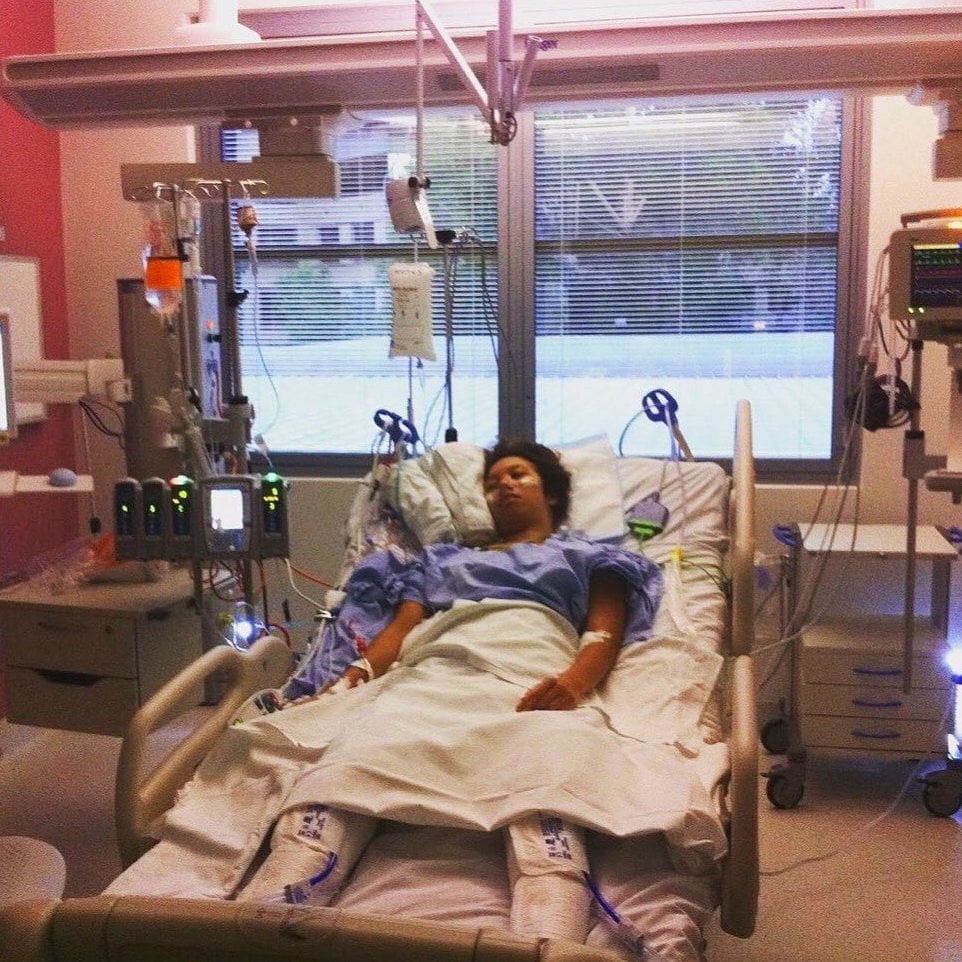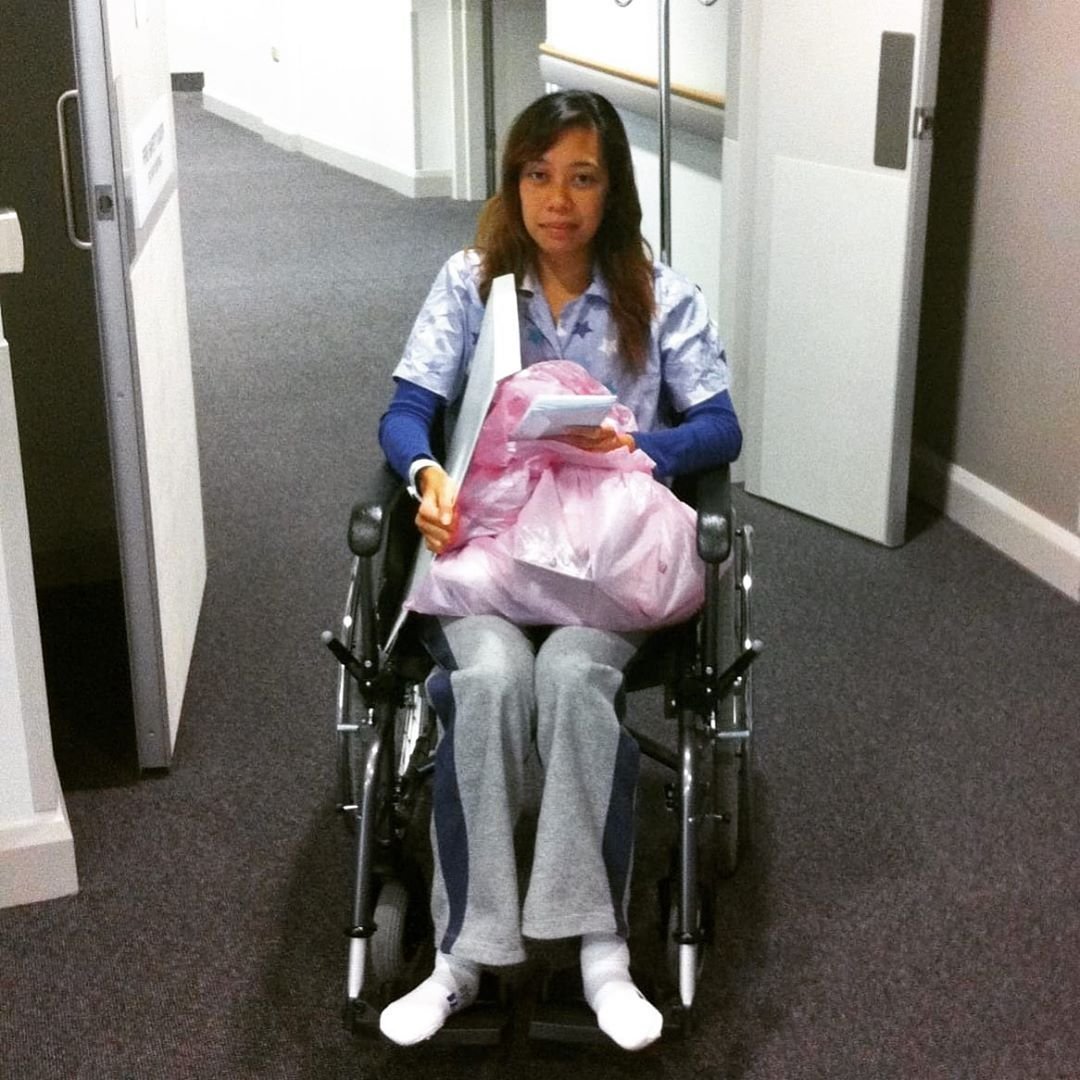 But she didn't just learn to walk and talk again, she defied the odds and was back working in the world of marketing within four years. By 2016, she'd married the man of her dreams in a ceremony surrounded by family and friends. She bought a house in Sydney that same year, and was proudly telling her story of survival on stages, in seminars, and in articles across Australia.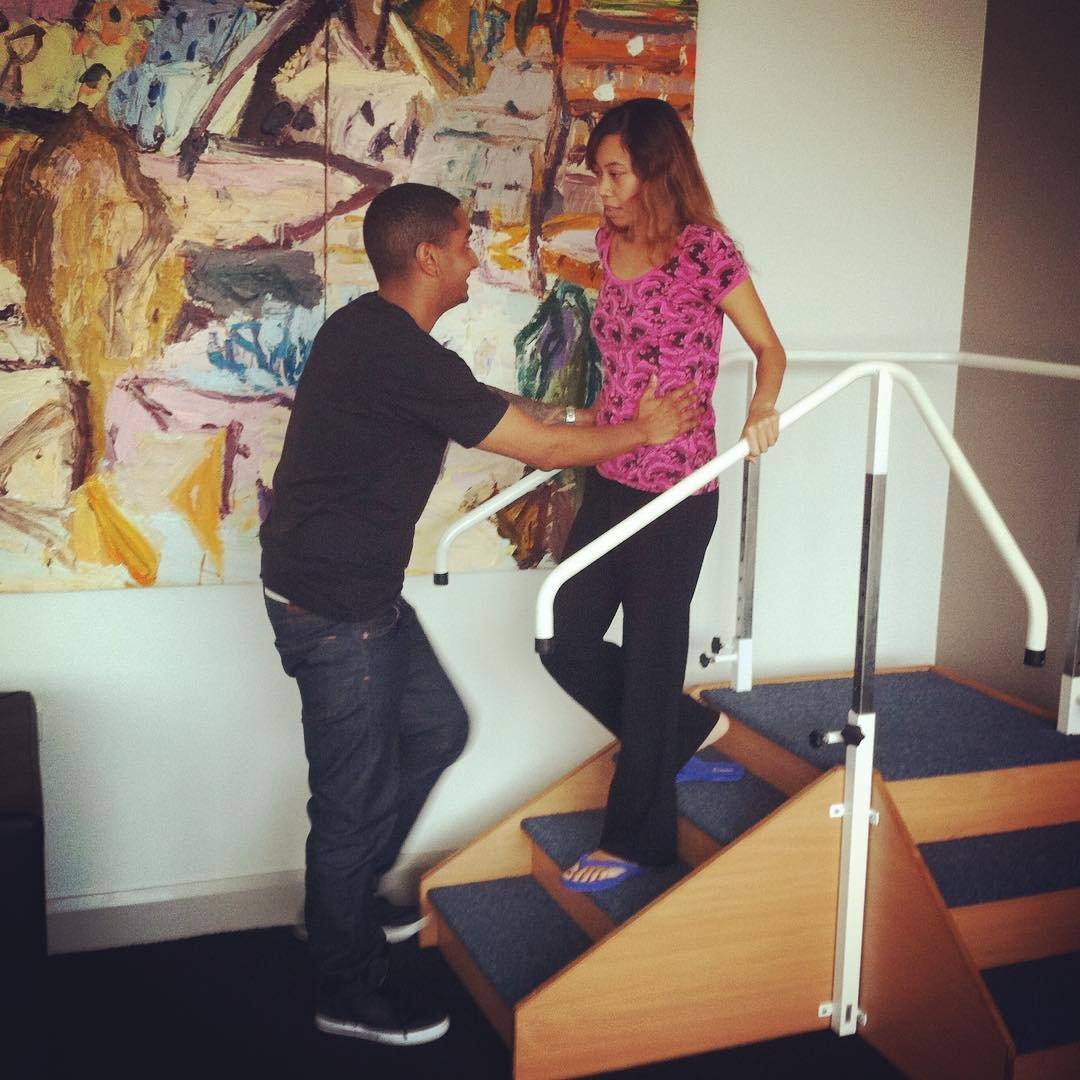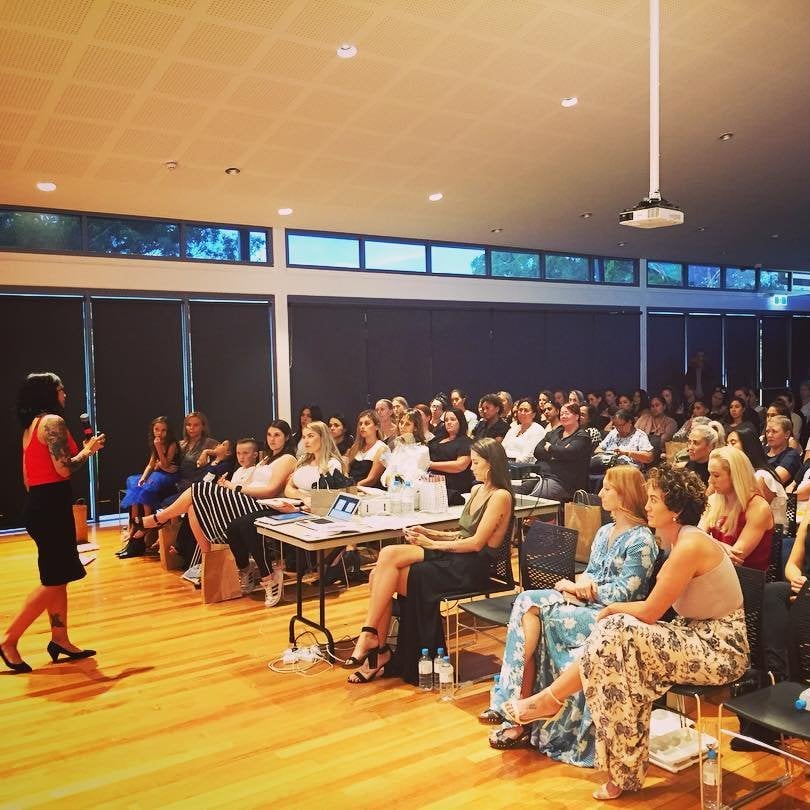 She was the epitome of the "life is short, live your best life" mantra and she knew it. Her successes looked enviable - like she was the type of person who could overcome anything.
But as Leola, now 38, tells Mamamia, "I was a fraud."
For the past six or so years, Leola has been living with a crippling drug and alcohol addiction that nearly destroyed her marriage and her relationship with stepson Tyrell.
In June 2020, Leola checked herself into a psychiatric hospital and is now celebrating four months sober after detoxing from years of heavy substance use.
She had been on prescription pain medication for headaches since her aneurysm, but as the stresses of going back to normal life started to mix with the difficulties of recovery, she realised "if I took them [the pills] all in one go, they felt so much better than if I took them as I had been prescribed".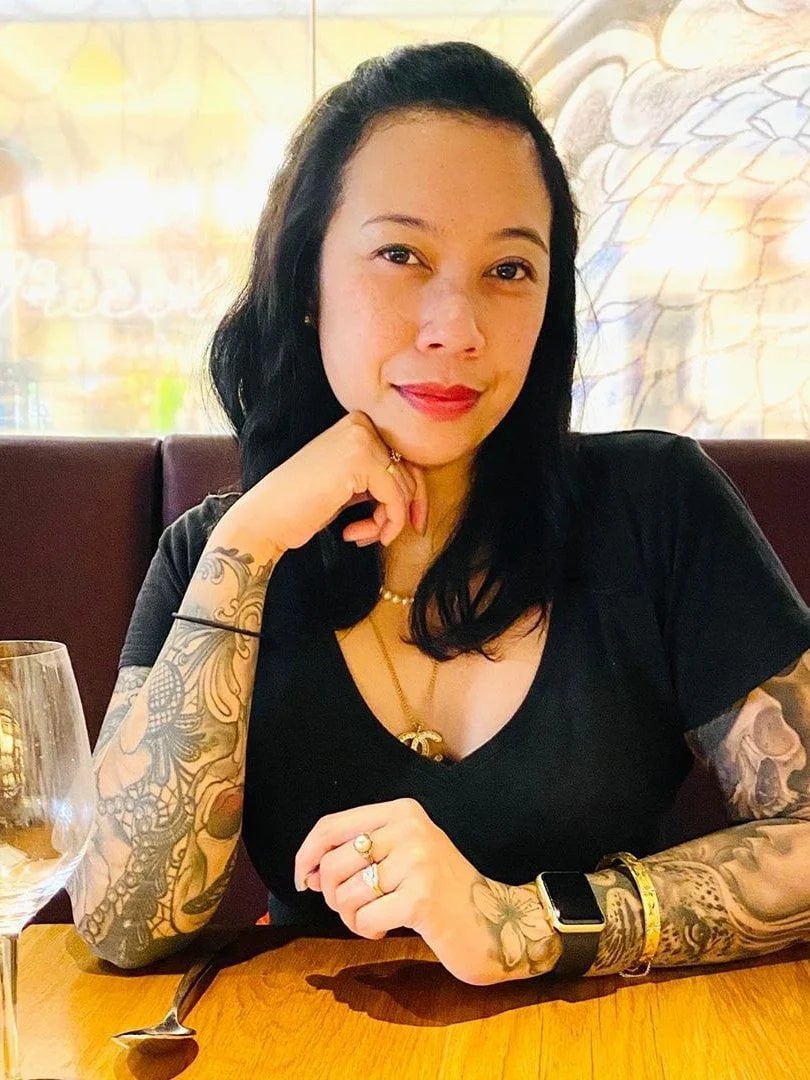 Over time, Leola's tolerance for the drugs grew, so she started combining them with alcohol, chasing that same high she had become accustomed to. By 2015, Leola was "drinking about two bottles of wine a day. And when I could get my hands on drugs, I was having 20 pills in three days, when you're supposed to be having two or three a day".
Behind the beautiful smiling photos on her 2016 wedding day, Leola had to be put to bed early by new husband Mervyn because she "wasn't doing well".
By 2019, her addictions had progressed to a point where Mervyn made it clear that divorce was on the cards.
"He would tell me all the time, 'why can't you just stop drinking?' We would be having dinner and I'd be downing two bottles on a Wednesday," Leola told Mamamia.
It was the isolation and stillness of the coronavirus pandemic this year that finally presented a 'mirror moment' for Leola that pushed her to get help. Now, on the other side of a stint in a psychiatric hospital, she feels like a different person.
Leola doesn't keep any alcohol at all in the house anymore, and she no longer physically craves it. Drugs, however, will always have to play a role in her world, and Mervyn is now in charge of distributing medication when and if she needs it.
Leola is still in the early stages of recovery, and she's slowly picking up the pieces of her marriage and the rest of her world. She says she now has a "completely different perspective on life... even different again from when I had my brain injury."
She's also ready to own the fact that the strong, courageous, fun-loving front she has portrayed for many years has been somewhat of a mask. But now, finally, she's on the road to something better.
Lucy Lucy has become pretty used to people assuming her life is perfect.
As the creator of Beanstalk Single Mums - a platform that aims to inspire and support mums raising children on their own - the Queenslander supports more than 20,000 women.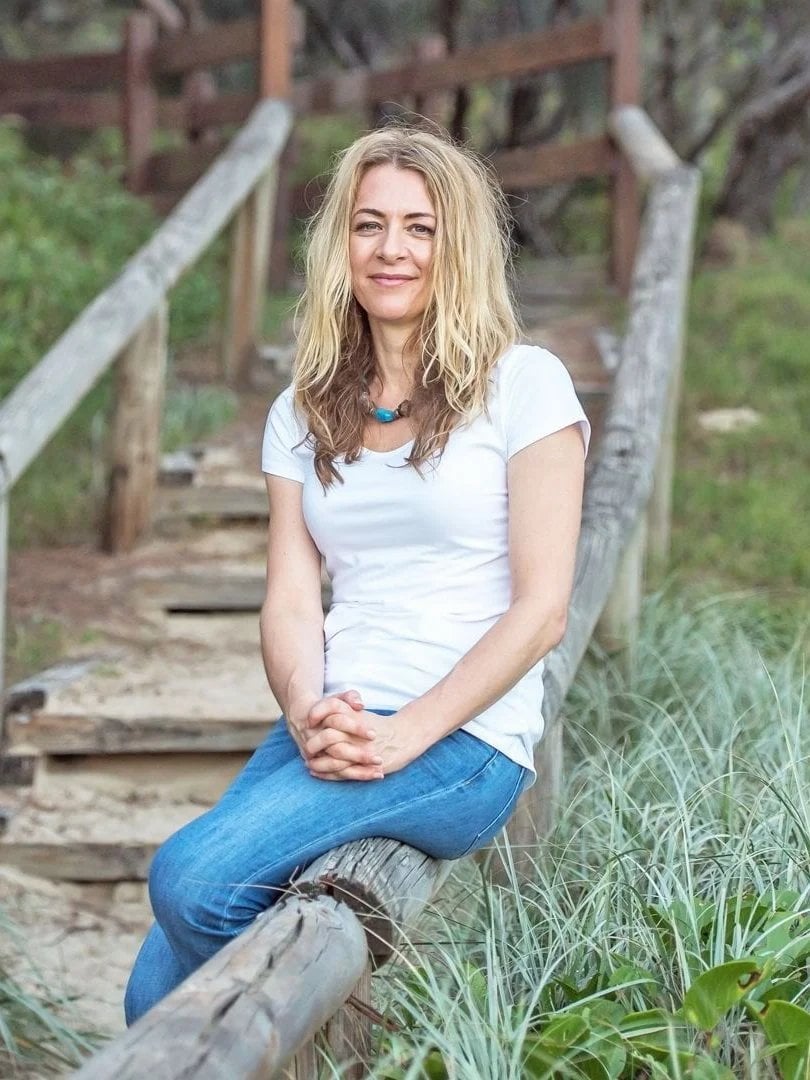 Through courses and articles and in robust discussions in her Facebook group, Lucy spends her days lifting other women up. She's used to hearing phrases like, "I wish I had a perfect single mum life like you," from the women who look to her for help.
But she feels uncomfortable being put on that pedestal, because she knows her life is far from perfect. Lucy has been struggling with addiction for 20 years, and tells Mamamia she's "hit several rock bottoms" over the years, trying and failing to give up alcohol.
"What's so ironic is I've spent so much time offering support to others. I've got 20,000 in my group, and it's a 24/7 job trying to look after [them] and give them the support that they need in their single mother journey. But by doing that, I put myself under so much pressure, and actually I needed to find some support for me," she shared.
Lucy has always been a "party girl" but it was when she had her daughter 17 years ago that her drinking became more incessant as she struggled to adapt to the demands of motherhood.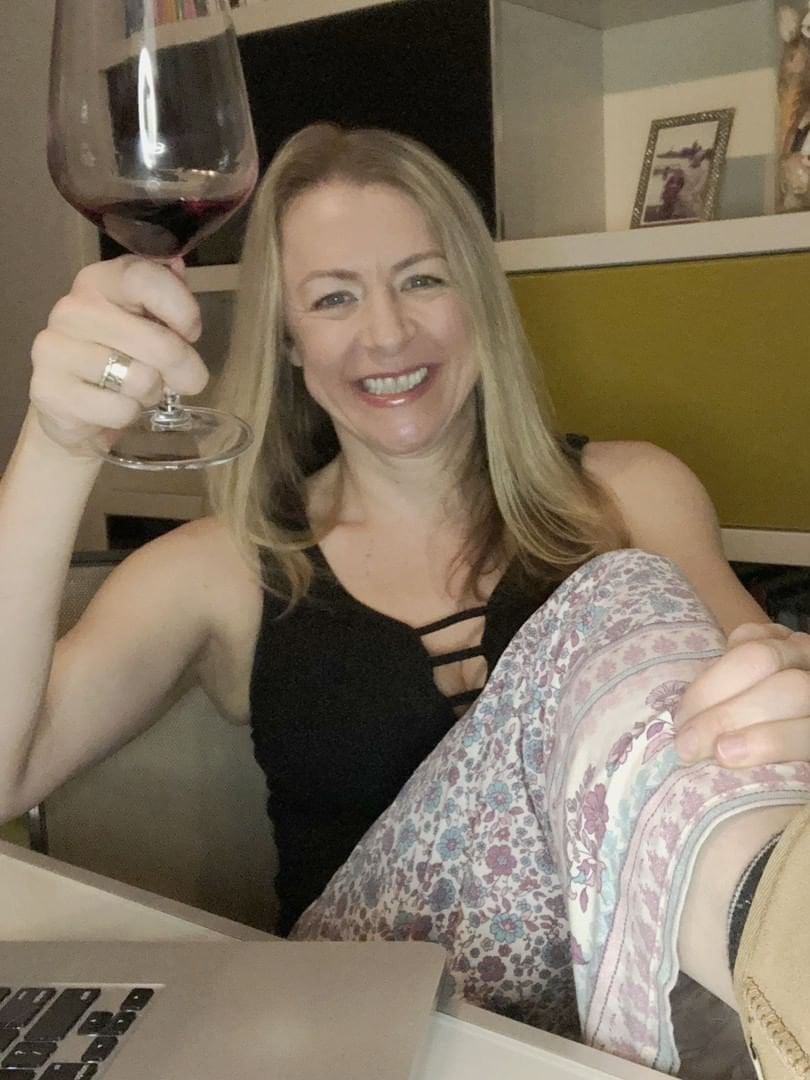 "I needed a bit of extra support and that was always a glass of wine," said Lucy.
"I've drunk really, really quite heavily throughout all of [my daughters'] lives, and I don't think I've always been the best mum that I could have been because of it," she said.
As her girls have grown up into teenagers, they've been able to articulate to Lucy their embarrassment around her drinking habits. But since her separation from their father eight years ago, shared custody has meant the mum-of-two has more freedom to drink 'uninterrupted' for long stints. It's only fed her habit, and made it harder to give up.
"If their friends are around or something like that, they might say, 'Mum, can you stop now?' I'd always get too drunk at Christmas, when really, the day was all about them. And you know, I'll put so much effort into Christmas, and then I'll ruin it by drinking too much. My kids have seen me pretty drunk….and I think that's a terrible thing," Lucy told Mamamia.
It hasn't been until recently that Lucy has felt comfortable admitting that she was addicted to alcohol, but now she's confident in telling Mamamia: "I was a high functioning addict. So I could do life no problem at all. But to do that, I felt that I had to drink."
She recognised about five years ago that she needed alcohol "pretty much every day", and started to notice herself turning down offers for brunch with friends.
"I was worried about the way I would behave. So I would turn down the offer, but then I'd open a bottle of wine at 3pm in the afternoon at home and drink that and possibly another one after that.
"I was getting to the point where I was drinking at least five nights a week, and probably at least three quarters of a bottle. Sometimes I would have two bottles at home on my own. And I would be drinking literally until the minute before I went to bed for no apparent reason, just because it was a feeling of escapism," she explained.
She was feeling miserable, was crippled with anxiety, and was starting to wake up in the night having panic attacks. "Then," she says, "because I felt upset about it all, I would drink more".
But in 2020, something changed.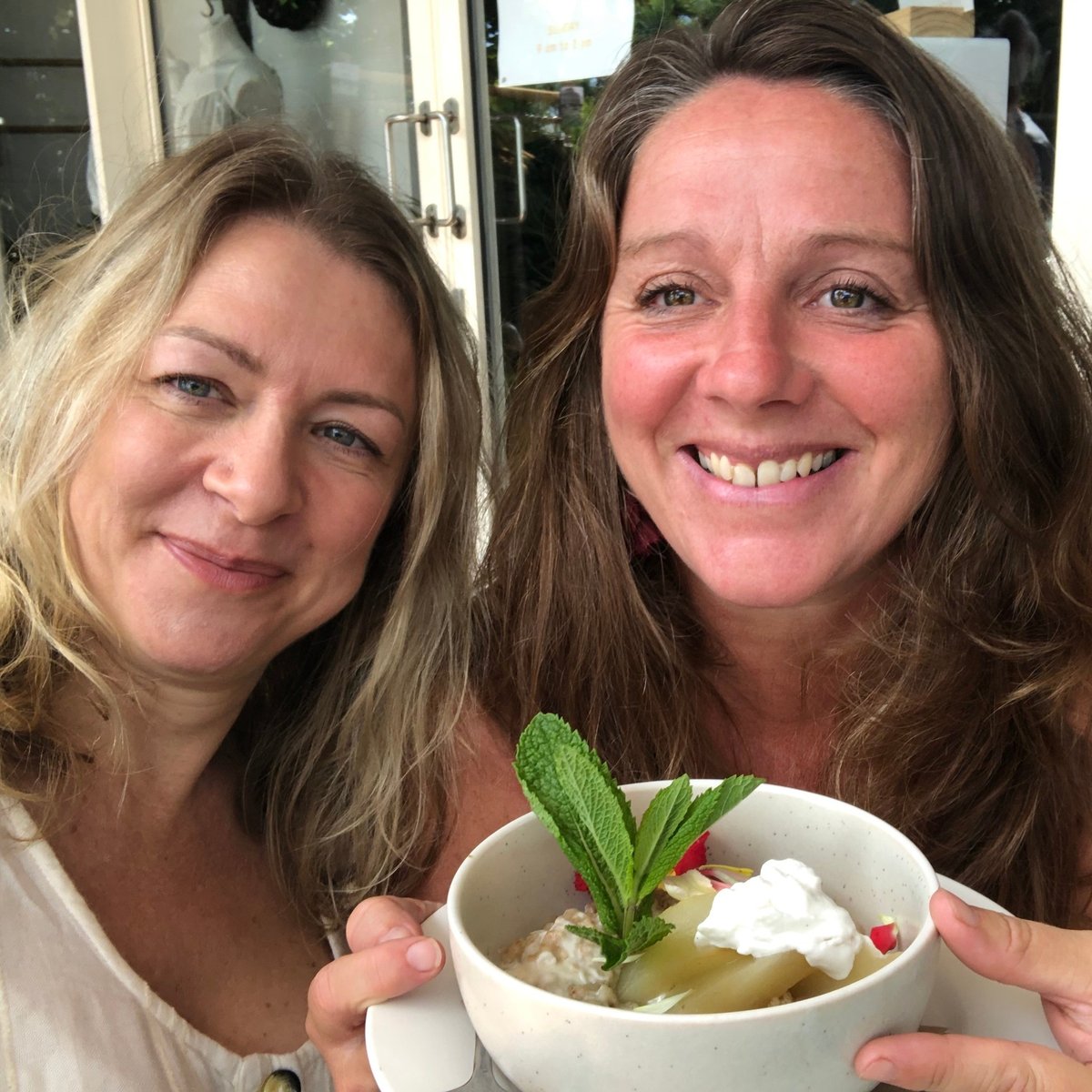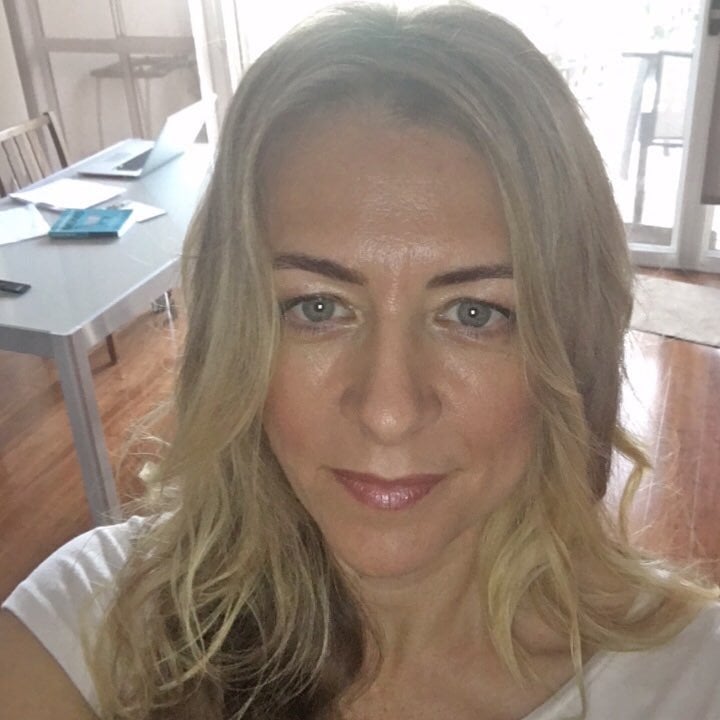 Through a work contact, Lucy found a support group for women with alcohol addiction in her area, who keep in contact via Facebook and meet regularly for coffee.
They are honest, supportive and non-judgemental - and they've given Lucy the sense of willpower and belonging she's been searching for for years.
"Usually when I 'give up' I feel like I'm at war with myself. So I'm trying not to drink, but I desperately want to drink and there's the angel and a devil on my shoulder. That's not happening and I feel such relief, like the battle is finally over and I swear that is down to having the support of other women around me doing the same thing.
"I've been putting so much effort into a sort of united front where I look like I'm doing really well, and so people see me as a 'good single mum who's got their act together.' But on the inside, in order to do that, I was just stumbling through my life and I was exhausted, and I was using alcohol to help me through that. What I actually needed all this time was support from other humans - the kind of support that I was giving to others - but for drinking," Lucy told Mamamia.
'Addiction' doesn't frighten Lucy anymore. She credits the word as waking her up to the severity of her situation, and ultimately allowing her to find help.
Pregnant Pregnant with her sixth child, a girl she would call Zoe, Kate couldn't escape the reality that her family was financially ruined and it was all her fault.
She had been living with a gambling addiction since the age of 18, but in 2012, after 15 years and $500,000 that had been surrendered to pokie machines, Kate couldn't see a way out.
To the outside, she seemed like a supermum. Raising five incredible children, and about to welcome another into the mix.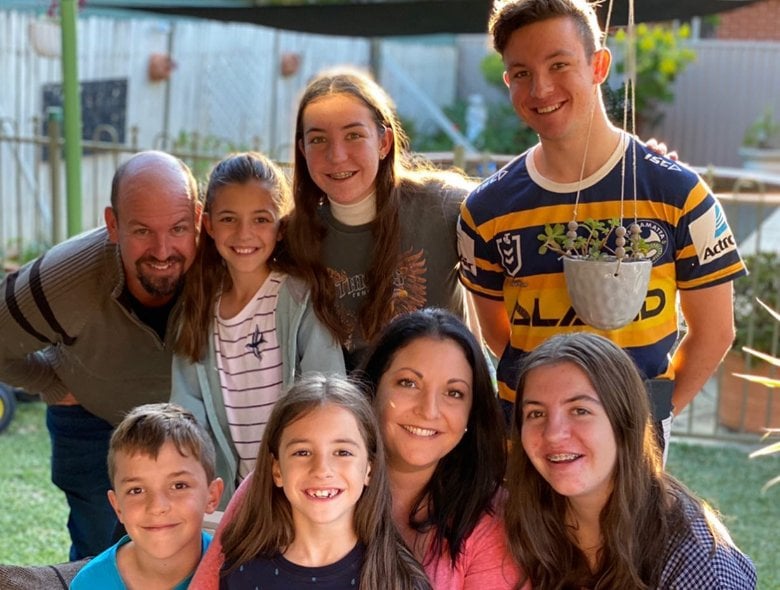 "I struggled the most being around other mums. Because they might have complimented me on how good I was as a mum, or what I was doing with my kids, and how they always look beautiful, or whatever. And I would think, yeah, but if you really knew me, you wouldn't say that," Kate told Mamamia.
"I couldn't hear any kind of positive reinforcement, because I just hated who I was," she said.
Keeping up the 'polished facade' was exhausting, isolating and incredibly lonely, and would leave Kate feeling like a "zombie" during the brief moments she was alone.
"If I didn't have to be somewhere or do something, I would just lie flat out on the couch because it took so much energy for me when I was out of the house doing things not to drive past a [gambling] venue… It was just so physically, mentally, emotionally, spiritually… I was just drained," she told Mamamia.
Kate had started playing the pokies as a teenager in social settings for fun. It was legal after all.
But now that Kate is eight years free of her addiction, she is frustrated that our government sanctions their use.
"I didn't have to go in the back alley or find somebody who could supply me. It was totally normalised," said Kate.
"That's the devastating part of it. What devastated me as a human being was that I wasn't educated about this dangerous product and therefore wasn't protected at a basic level. My mind was messed with from 18 years of age to a point of almost taking my life because I couldn't understand why I'd lost so much money."
In her younger years, Kate would play in her lunch breaks, after work, and on weekends. Then as she got older and busier with her quickly growing family, her addiction followed her.
"Obviously, it wasn't a daily occurrence when my children were little. It was whenever there was time and money available," she told Mamamia.
She'd sought help several times over the years, but nothing had worked, and her addiction reached a peak when at age 32 she withdrew $10,000 against her mortgage and put it all into a machine. It was gone within hours.
It was the night she almost didn't come home. She didn't know how to tell her husband she'd screwed up again, but she also didn't know how to take her life, and not that of her unborn baby.
"One of my daughters [who knows that story] actually said to me, 'I always loved Zoe, but now I love her so much more,'" Kate told Mamamia.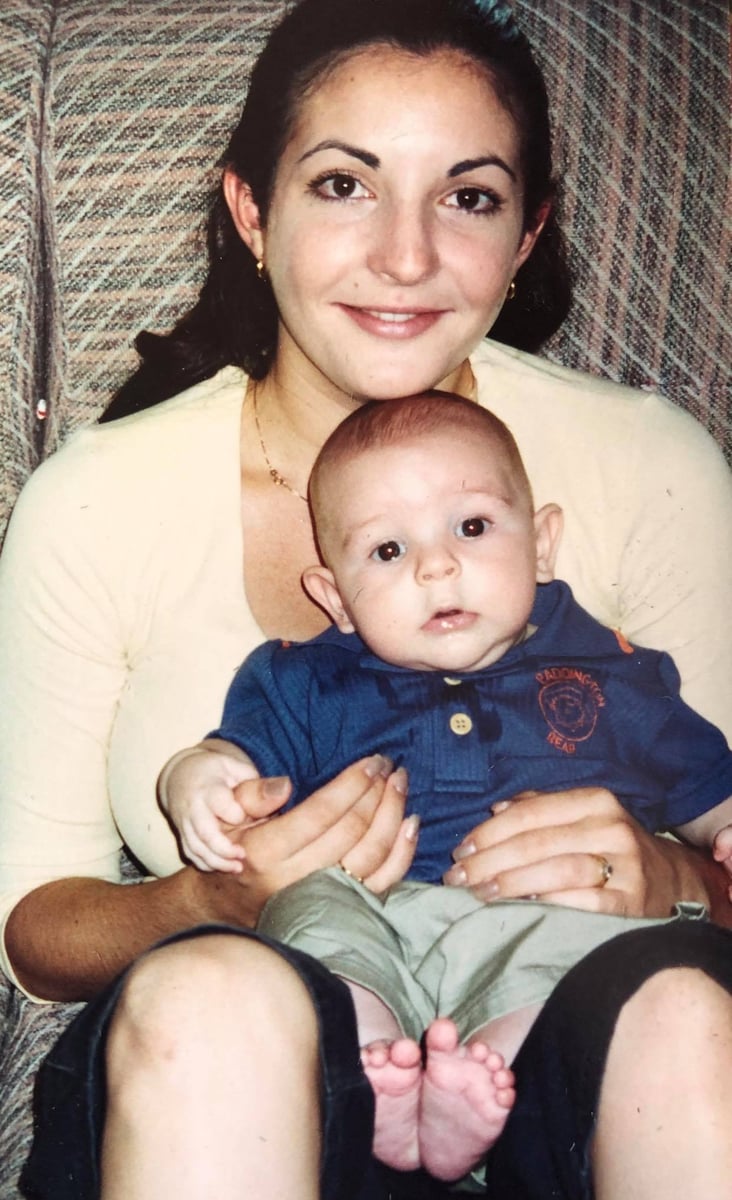 The now 41-year-old is also beyond thankful to her youngest child. The very next morning after that horrible night she sought help in a therapy and group program called Smart Recovery and finally, it stuck.
She hasn't fed a note into a pokie machine in eight years, and has spent that time building community resilience and advocating for change within Australia's gambling industry through her organisation, The Hope Project.
"Gambling kept me from really fully experiencing my life for years, because there was this devastating impact happening that I at the time didn't have a grasp on and didn't have an understanding of. I just kept thinking, there's something wrong with me, when there wasn't. I was engaging with an intentionally designed machine built for addiction," Kate told Mamamia.
Kate, Lucy and Leola's stories are just three of millions of addiction stories throughout Australia.
More than 16 per cent of Australians aged 14 and over have reported using an illicit drug in 2019.
One in six Australians consume alcohol at levels placing them at lifetime risk of an alcohol-related disease or injury.
Over 80 per cent of Australians engage in gambling, with up to one per cent experiencing significant problems from gambling.
Addiction can often go undetected for some time, until a crisis point is reached. As one of the most stigmatised of all health conditions, the shame and distress associated with addiction often delays peoples' decisions to reach out for help earlier.
That's why Kate, Lucy and Leola's stories matter. They allow us to see the nuances of addiction, and the many pieces that make up a person who might struggle with drugs, alcohol or gambling. 
Lifting the lid on the complexities of addiction, and normalising the decision to seek help, can go a long way towards helping those Australians who might be struggling.
SBS is putting the spotlight on Australia's addiction crisis in a groundbreaking documentary series that follows the journey of 10 Australians battling their addictions as they undergo a unique treatment program at a facility in Melbourne called Turning Point. It examines why addiction starts, why it's hard to stop, and crucially shows there is hope and the possibility of recovery for everyone. Addicted Australia premieres Tuesday 10 November, 8.30pm on SBS and SBS On Demand. The four-part documentary series continues weekly on Tuesdays at 8.30pm.
If you think you're struggling with addiction, please contact your general practitioner and/or the helplines below.
For alcohol or drug support: 1800 250 015 or counsellingonline.org.au.
For gambling support: 1800 858 858 or gamblinghelponline.org.au.
For crisis support: Lifeline 13 11 14 or lifeline.org.au.