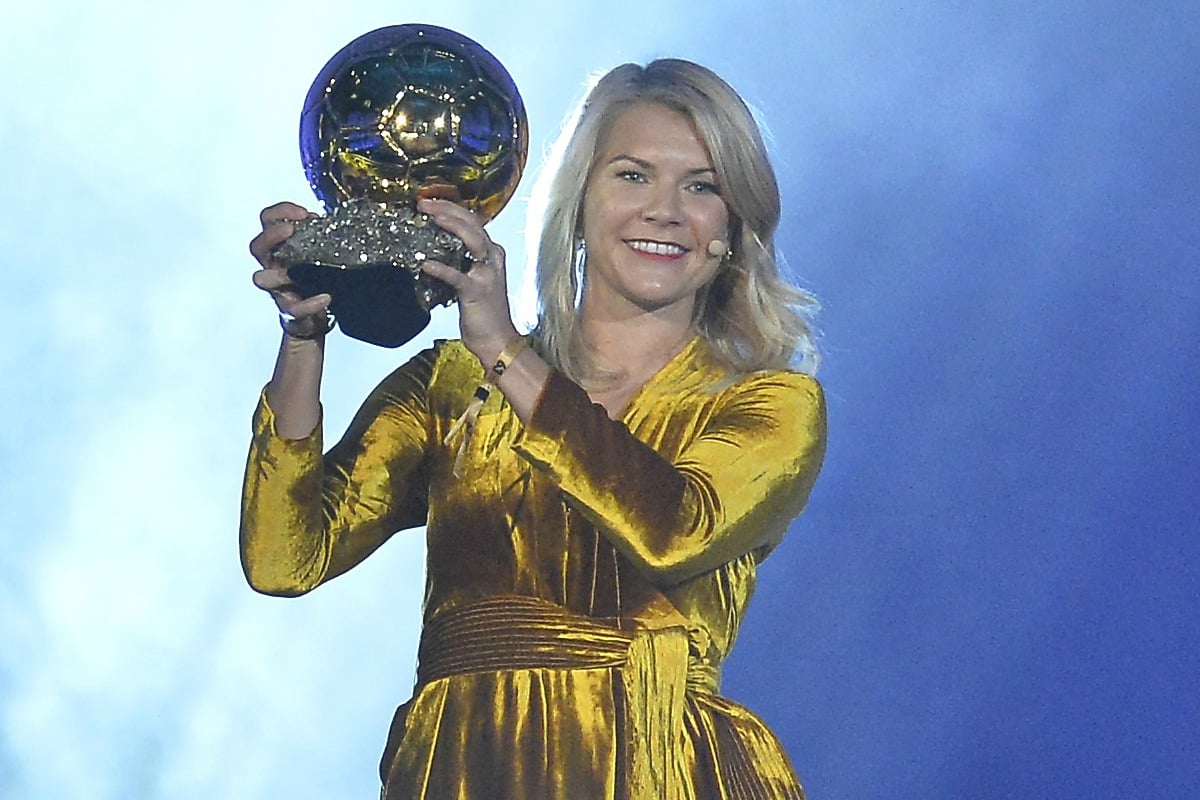 Ada Hegerberg made history today.
The Norwegian football player, who plays in France, was awarded the inaugural Ballon d'Or French football award for best female player in the world, beating out 14 other nominees (including Australian Sam Kerr).
She is the first woman to win an award – selected by a jury of 45 journalists – since the ceremony started in 1956.
It's undeniably a huge achievement and it should've been her moment.
But a man standing next to her – French DJ Martin Solveig – stole it from her.
With one question he changed the narrative: People would no longer be talking about the success of a woman who worked hard to be the best.
Instead, they would be talking about a man and how he totally disrespected her achievement by asking her, live on stage, to twerk.
Lyon striker Ada Hegerberg, first female Ballon D'Or winner after scoring over 250 career goals at the age 23, asked to twerk on stage in front of footballing giants and the public watching. Disgusting and really ruined her moment she deserved. Poor. pic.twitter.com/FSz0ozz2T4

— Sean (@SeanWalkerSport) December 3, 2018
Sigh. Yep.
Solveig, who was hosting the awards ceremony, hijacked Hegerberg's big moment with a totally inappropriate, sexist question.
Hegerberg expertly shut him down with a blunt "no" and of course, male winner Luka Modric did not face the same question.
To make the situation seem even more dire, Hegerberg had just used her acceptance speech to speak of the inequality between men and women in football.
She expressed frustration at living "in such a man's world" and said the award would not make her reconsider her refusal to play for Norway, including at next June's Women's World Cup, because of her unhappiness over perceived inequality.
"A lot of things need to be done to make the conditions better for women who play football," she said.