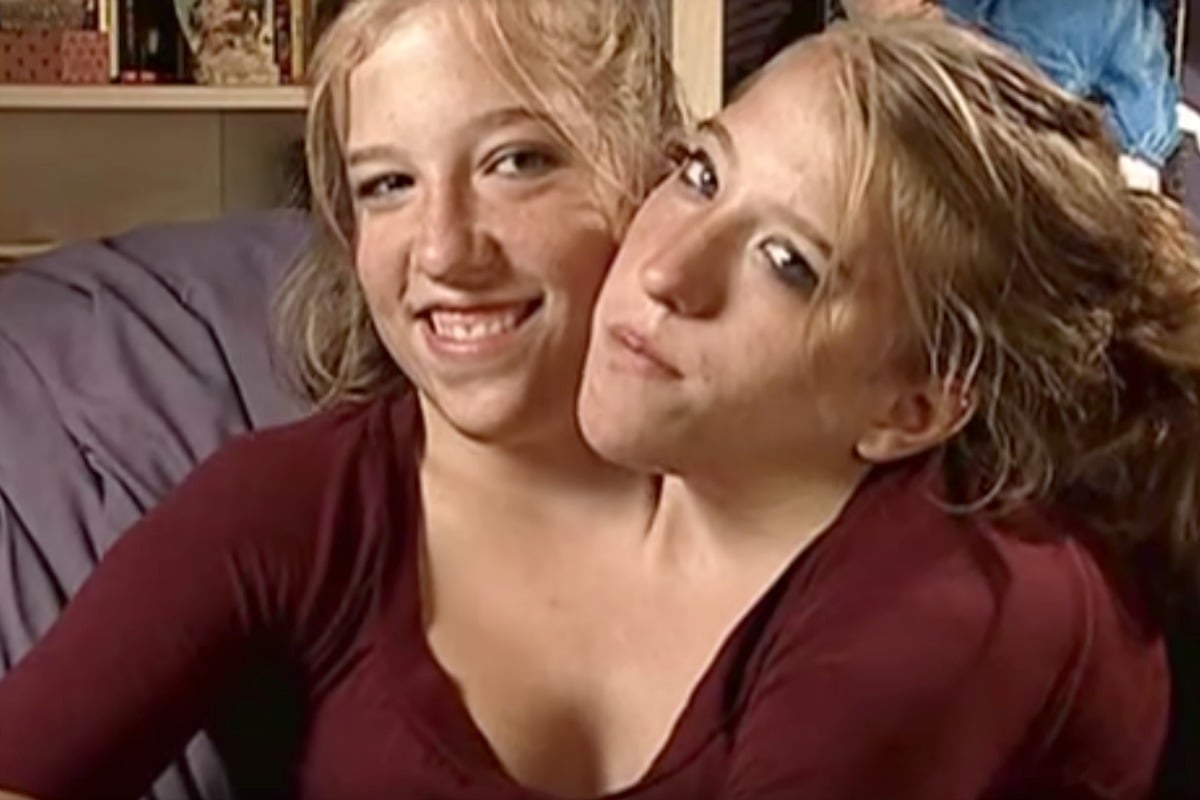 Patty Hensel remembers the day her twins, Abby and Brittany, were born.
"I went into hospital thinking I was going to have one baby," she said. But instead, Patty gave birth to a very rare, special set of twins; her daughters, Abby and Brittany.
The babies were conjoined, sharing a body, with two separate necks and heads.
The doctors immediately suggested a separation, but knowing that would mean one girl would die, Patty and her husband Mike refused.
"To me, they were beautiful," Patty said.
Watch: What's life like as a twin? Post continues after video.
The Minnesota family took the girls home to their quiet farm, allowing them to be raised away from public scrutiny, and ensuring they had the space to achieve whatever they wanted.
Fast forward 27 years, and the twins are university-educated, can drive a car, and are now teachers; defying all medical expectations. Their journey to get to this point in their lives is extraordinary, and proof that determination can make dreams come true.
 

View this post on Instagram