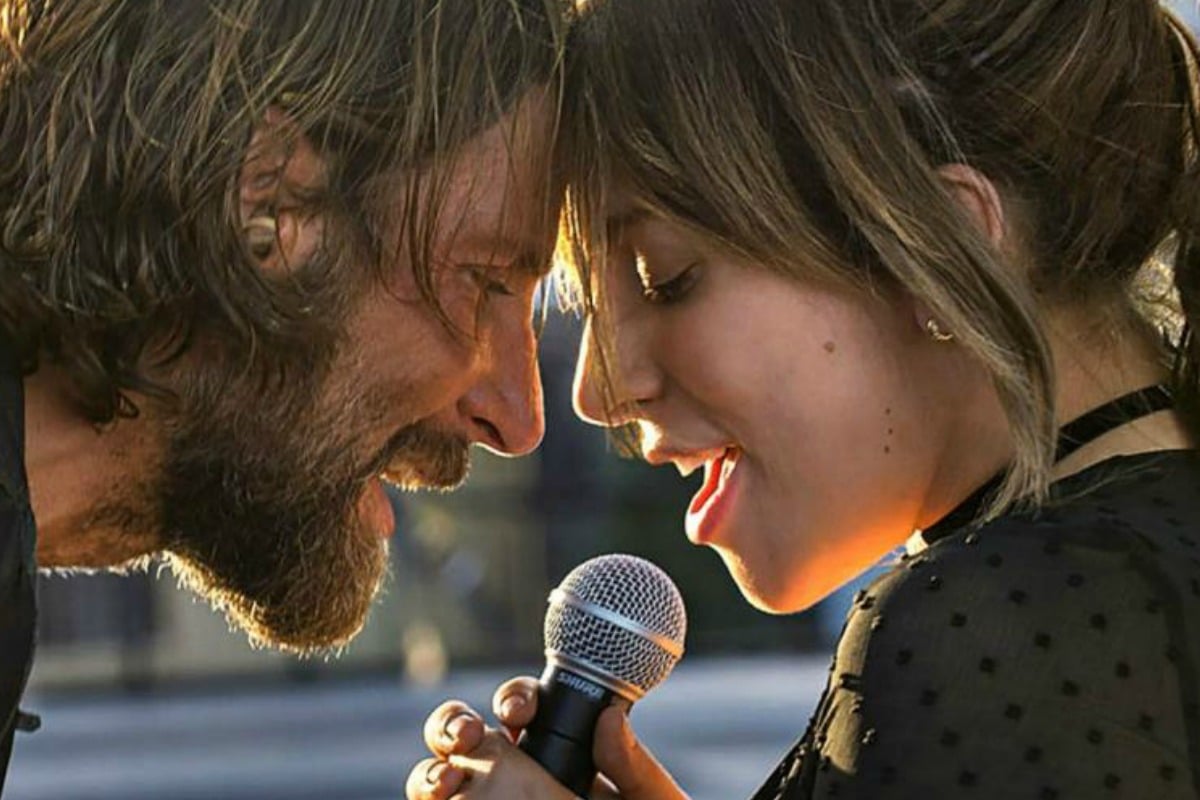 This post contains spoilers for A Star Is Born.
There's a reason Bradley Cooper was so convincing in his role as Jackson Maine in A Star Is Born.
Not only did Cooper perfectly emulate Jackson's drunken haze on-screen, he continued the illusion off-screen too.
In fact, even while directing the film, he continued to pretend that he was inebriated.
"Thank god the actors were willing to allow me to direct them sort of in that state because it was easier to stay in that space," the director and actor told Vanity Fair earlier this week.
"It just took me a little longer to communicate what I wanted," he added.
It was especially easy for Cooper to stay in character while directing the film's famous Grammy Awards scene.
The scene, which has featured in all four versions of A Star Is Born, sees Jackson drunkenly stumble onto the awards show stage and interrupt Ally's moment.
Holly Wainwright, Rachel Corbett and Leigh Campbell debriefed on the movie after they watched it:


Speaking to Vanity Fair, Lady Gaga praised Cooper's incredible ability to quickly switch between acting and directing.
"It was a really incredible moment for me to see Bradley-actor [switch into] Bradley-director," she said.
"It was like a magic trick for us… really, he was like Houdini."
But while Cooper often took on a drunk-director persona, he never actually swigged from a bottle on set.
In fact, Cooper has been sober for almost 15 years.
In a 2016 interview with Barbara Walters, the 43-year-old opened up about his past struggles with addiction.
"I would never be sitting here with you, no way, no chance [if I hadn't gotten sober,]" he said.
"I wouldn't have been able to have access to myself or other people, or even been able to take in other people, if I hadn't changed my life. I never would have been able to have the relationships that I do. I never would have been able to take care of my father the way I did when he was sick. So many things."
Speaking to Variety, Cooper also shared that his past experiences definitely provided inspiration for his role as Jackson.
"Anytime you're trying to tell the truth you need to go to places and use things that have happened to you, or you've read about or experienced," he said.
Want more Mamamia stories? Sign up to our newsletters and get our best stories straight into your inbox.
Tags: