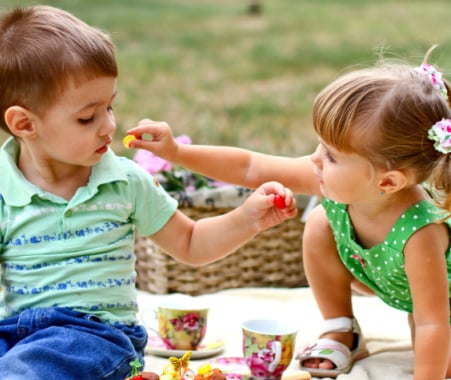 "Michael is cute."
Those three words are the actual sound of my heart collapsing in on itself. If you had held a stethoscope to my chest yesterday morning, you would have heard my heart's rhythmic thu-thump cease and then eerily echo the exact words that had just came out of Duchess's mouth as my left and right ventricles squeezed in on each other and turned my heart into a pathetic heart raisin.
Michael is the little towhead jerk face from Duchess's daycare, who I now hate with every fibre of my being. He is also NOT cute. And I hate him. Have I mentioned that I hate him? Because I do.
Sigh...
OK, he's cute. Fine. What 3-year-old isn't cute? And I don't really hate him. But what is a dad to do? Our kids are going to love who they love, and any amount of pushing I do is going to send my daughter straight into Michael's stubby little toddler arms. I suppose their love is inevitable.
So here you go, MICHAEL FROM DAYCARE. This is for you. Take good care of her.