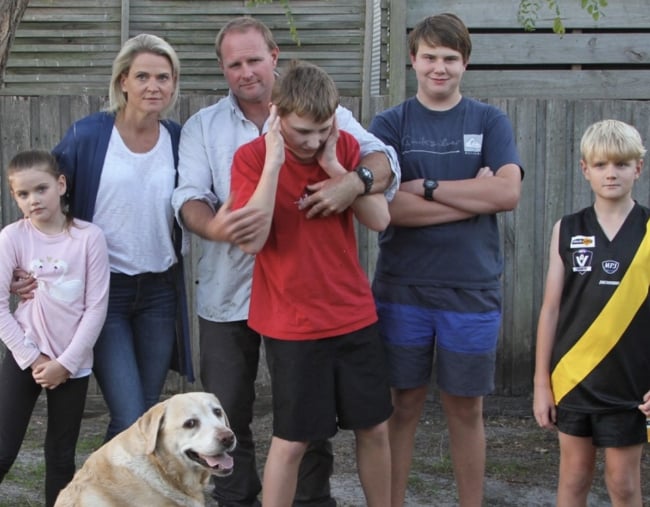 A 60 Minutes story about 12-year-old Max, a boy with severe non-verbal autism and an undiagnosed intellectual disability, has attracted criticism from Amaze, the peak body for people with autism spectrum disorder.
Max Whelan, who lives with his family at Mt Martha on the Mornington Peninsula, was shown on the program during one of his violent outbursts, as his family explained that their home can often feel like a 'war zone'.
Max's siblings described him as "scary" and "crazy," with Max's father Sean adding, "home should be a safe place, and it's not at the moment".
"We love him," Max's mother Liz told reporter Liz Hayes. "There's no conditions on our love for him. But there's conditions on our safety."
The family's extremely difficult situation became public earlier this year when a GoFundMe page was set up by Australian actress Nicky Whelan – Max's aunt, and the sister of Liz Whelan. The page aimed to help the family with their finances, as they say there are currently no government options available to them to support Max's needs on a permanent basis.
Liz and Sean Whelan discuss life with 12-year-old Max. Post continues after video.