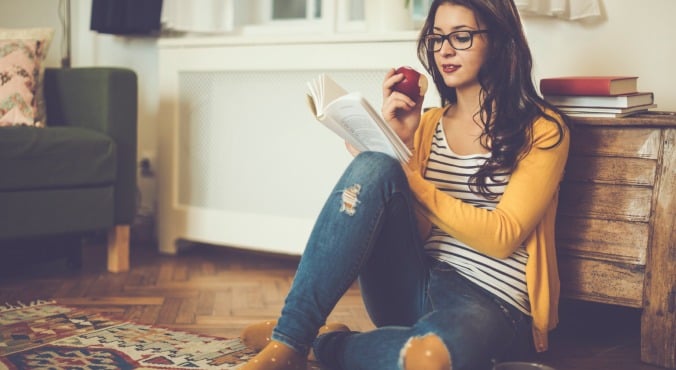 Those of us whose ideal night in involves an open fire, a giant glass of red and a good old page turner might not need to be told of the benefits of reading, but it turns out being a book worm can actually make you a happier person?
Yep, it's true. Here are six ways that reading can help you with the smiles.
1. Better sleep
Studies have shown that people who have a regular bedtime routine which involves immersing themselves in a book enjoy a much better quality of sleep.
This is because our bodies respond well to routine and we're better able to set appropriate circadian rhythms with a wind-down technique like reading. The Sleep Foundation recommends tweaking your bedroom environment to have low lighting. If you've got a good novel and a lamp – you're sorted. (Post continues after gallery.)