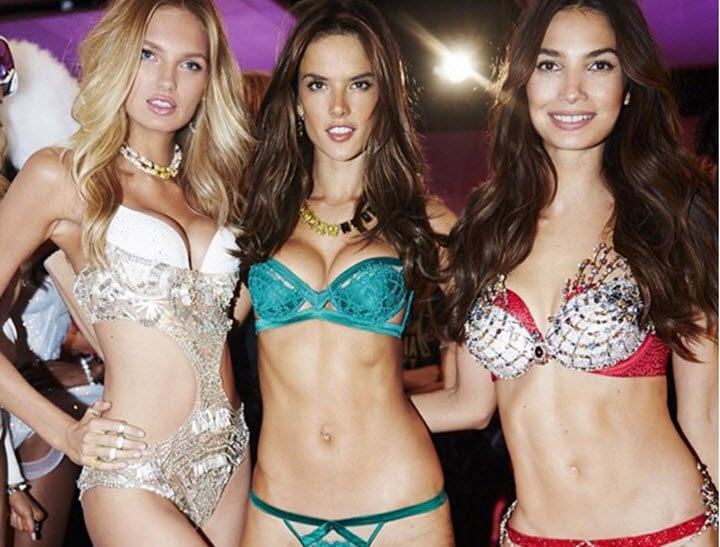 Literally, legs for days.
Love it or hate it, there can be no denying, those behind the Victoria's Secret Fashion Show certainly know how to grab the public's attention.
The show has just finished up and this year, there were a few moments in particular (besides, you know, the $2 million underwear and giant vagina shaped wings) that really caught our eye.
You can watch some of our favourite moments from the 2015 show below:
VS Veteran Miranda Kerr might have been missing this year, but fellow Aussies Shanina Shaik, and first time wing-wearer Bridget Malcom were flying the flag for Down Underwear.
Best friends (in case you hadn't got the message from all the Insta-spam) Gigi Hadid and Kendall Jenner also made their debut this year, and as expected, looked pretty incredible. Jenner's parents were also there to support their model daughter.