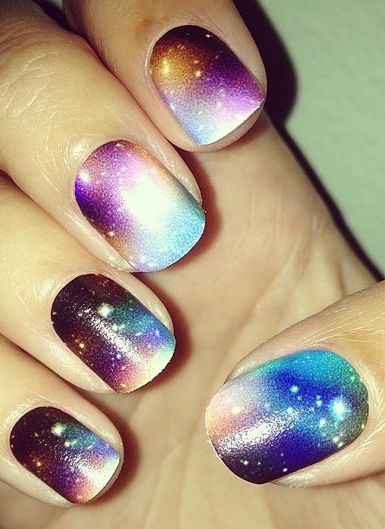 Remember when nail art was considered tacky?
We don't either, nor do we want to.
It's now considered the norm to paint one of your fingernails in a different shade to all the others. And glitter, animals, neon, animated characters – nothing is considered too lowbrow.
Read on for 19 of the most amazing manicures (and how to do them yourself) on Pinterest.

1. Neon lines – tutorial here.