Warning: These might hurt a little bit. 
Have you ever shown your favourite movie to your favourite person?
You desperately want them to like it – LOVE it – like you do. You pretend to be sitting casually on the couch, when really, you are hyper-aware of their every reaction, laugh, tear, or impatient look at their watch.
Just me? Perhaps.
The other night, I made my man watch Dirty Dancing. The movie that I've seen easily over a hundred times. The movie that caused me and my best friend to fly across the country in Year 12 to see the stage premiere of Dirty Dancing – The Classic Story On Stage.

The movie of which I have a signed, framed poster that I bought on eBay as a teenager, and it is literally my only monetary asset. Still.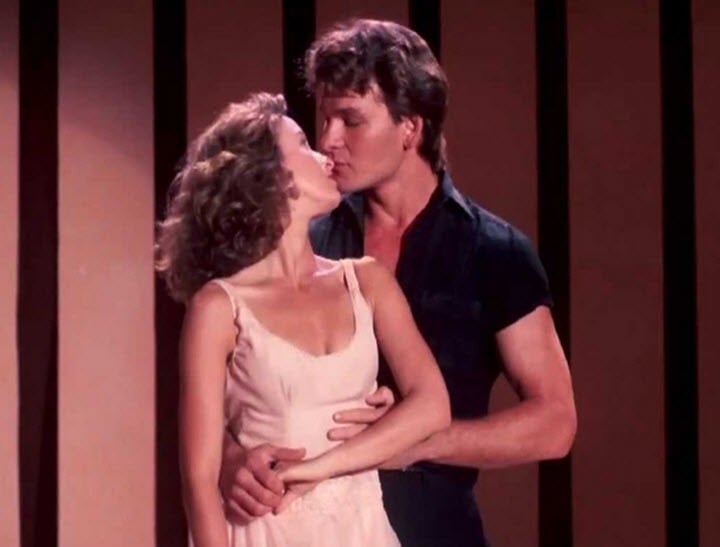 But while I was watching my man watch my favourite movie, I was suddenly more sensitive to all the mistakes in the film. "Come on, guys, you're losing him! LIFT!" I yelled inside my head, while noticing plot-hole after plot-hole after plot-hole, until I wasn't even sure if I liked the movie any more.
(JUST KIDDING JOHNNY AND BABY I LOVE YOU FOREVER PLEASE ADOPT ME.)
It's okay to read these and still love the movie. Right?
1. The opening line.
"That was the summer of 1963 when everybody called me Baby, and it didn't occur to me to mind."
Hang on. Baby was a feminist, Peace-Corps aspiring activist, and it "didn't occur" to her to mind that she'd been given a ridiculous, demeaning nickname? Go back to your playpen, baby.