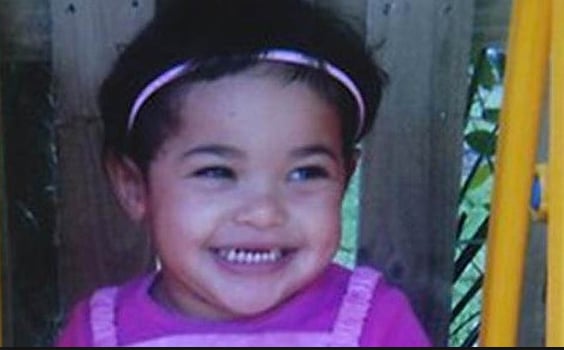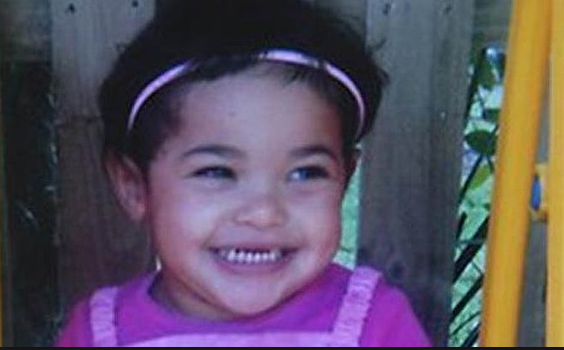 UPDATED: Friday 28th February:
Warren Ross who was found guilty of the murder of two-year old Tanilla will be sentenced today in Sydney.
Protestors are gathering at Sydney's Town Hall hoping for the maximum penalty. 
We will keep you updated.
*******
Warning: This post deals with themes of child abuse and may be distressing for some readers.
It was so tough to hear that the jury were offered counselling due to the distressing nature of the case.
It was so extreme at the end that the killer called a female journalist a c***.
It was so heartbreaking to read about that many of us turned away from the TV coverage, or clicked to another screen away from the online reports.
But yesterday after five harrowing weeks the trial of accused child killer Warren Ross has come to an end.
The killer broke down in tears. But the father of the murdered toddler said that justice had been done.
And those of us following the case said a silent prayer for the baby who suffered alone for months of abuse.
Yesterday in the Supreme Court in Sydney accused child killer Warren Ross was found guilty of murdering two-year-old Tanilla Warrick-Deaves.
If Tanilla Warrick-Deaves had lived she would have turned five two days ago.
Instead she was brutally murdered by the boyfriend of her mother and left to die in her pram while her mother lay on her bed and watched movies nearby.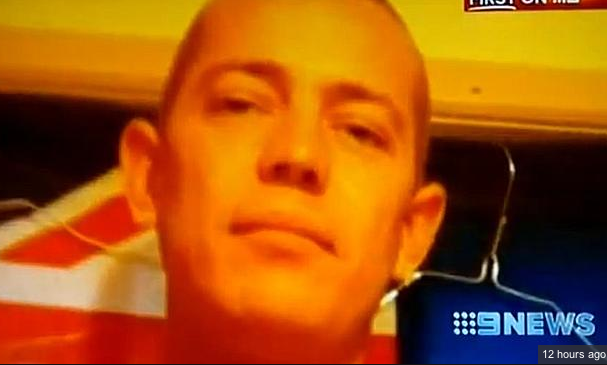 Warren Ross had pleaded not guilty to murdering the toddler at her Watanobbi home on the NSW Central Coast in August 2011.
Mamamia has previously reported on this case here.
It was a litany of abuse.
Months on end described as being akin to 'torture'.
But it wasn't just her stepfather who failed her.
It wasn't just her mother who ignored her and let her down.
The NSW Government failed the two-year-old as well.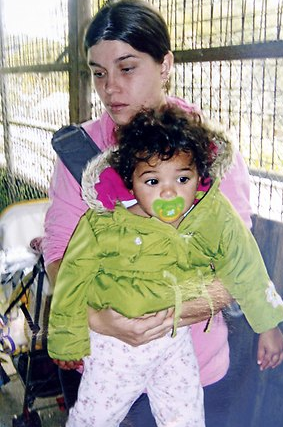 In July NSW Family Services Minister Pru Goward admitted there was a "misjudgment" made by the department in dealing with Tanilla.
The Department of Community Services (DOCS) said the family was in fact well known to them with relatives of Tanilla's saying they had reached out to DOCS over thirty three times since 2004.
A DOCS report itself revealed that neighbours regularly heard screams of "don't hit us anymore" and complained directly to DOCS about the abuse.
The report also said that neighbours claimed to witness the parents using drugs.
Earlier this year her mother was jailed for nine years for her manslaughter.
This time it was her boyfriend's turn.
The court heard of months of abuse towards the two-year-old.
A witness told the jury she had seen Warren Ross yelling at the toddler as they walked down a street.
She said Mr Ross had hit the child so hard she had flown through the air and that despite her cries for help, he had continued to walk past her, even asking onlookers if their children behaved in the same way and warning Tanilla to "just wait" until she got home.
The court then heard what often happened when Tanilla 'got home'.
Another witness testified that Ross was trying to toilet train the toddler and whipped her when she made a mistake.
Paul Coker, told the NSW Supreme Court that he heard Mr Ross "whipping" the little girl a few weeks before her death after she had "soiled herself."
"I could hear a little girl screaming and the loud voice of Warren Ross," Mr Coker said of the incident.
"Warren Ross was scolding the child for pottying throughout the house … the child had soiled itself.
"He said, 'you go poo in the toilet … you sit there, you don't move' and he kept on with this type of conversation with the child."
Mr Coker said his wife had asked him to see what was going on, to time it and then report back.
"Every time he was scolding the child for soiling throughout the house I could hear whipping and the child screaming," he said.
"It sounded like someone being whipped by a belt or something of that nature."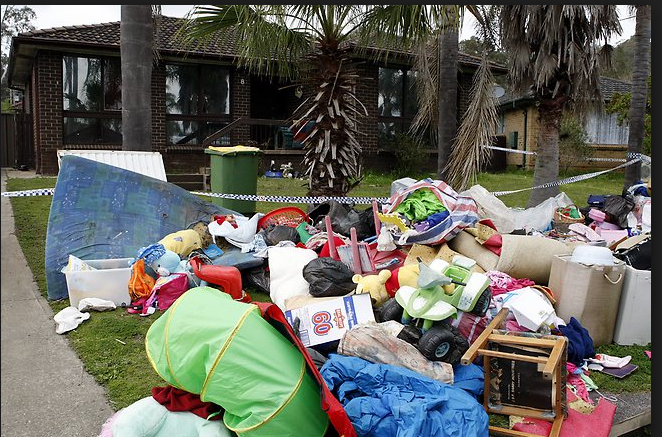 The SMH reported that the two-year-old girl "had tram track bruises" across her back, and welts on her legs and arms the legacy of a punishment regime.
The Crown Prosecutor Erik Balodis told the court that Ross would regularly force the girl to run laps of the family's living room, and on other occasions resorted directly to violence, including dropping a metal tool box on her hand, whipping her with power cords and delivering powerful blows with his hands.
Mr Ross allegedly told an acquaintance who visited the family's home: "I hit her with an extension cord, a strap, with a wooden spoon … but she just doesn't learn."
Mr Balodis said that on Thursday, August 25 2011, Mr Ross again became incensed with Tanilla after she failed to carry out her job of putting the family's chickens back in their cage.
He again forced her to run laps and then began hitting, kicking and whipping her.
Her mother Donna Deaves who received a reduced sentence for testifying against her former partner says that she found her daughter being held upside down over the toilet with Ross screaming "This is the toilet, you're fucking filthy … and you don't have any respect!"
She says that her boyfriend then smashed her daughter's head into the shower screen, kicked her across the room and slapped Deaves across the face.
"I tried to stop it," Deaves told the court.
"I tried. I couldn't handle it."
Deaves placed her unconscious daughter in her pram and left her for two days and two nights, making "rattly" and "gurgling" sounds.
One night, whilst watching a movie, she noticed her daughter had vomited.
She finally called triple-0.
But it was too late.
Doctors found the cause of Tanilla's death was blunt force head trauma, which caused a subdural haemorrhage.
The pathologist said Tanilla may have survived if she had been treated promptly.
In Ross's trial Crown prosecutor Eric Balodis urged the jury to accept Deaves' evidence, even though he believed they didn't like what she had to say.
"Donna Deaves was a neglectful mother," he said in his closing submissions.
"But she has already been judged for that."
When Deaves was in the stand, Ross swore constantly under his breath and later made threats against her to a court officer, the trial was told in the absence of the jury.
Justice Stephen Rothman was urged to consider placing Ross in handcuffs while he was in the dock, but the judge decided against this.
Yesterday justice was finally done for two-year old Tanilla through the legal system.
Warren Ross will face a sentence hearing at a later date.
We know exactly what sentence we hope he will get.
But there is another type of justice that needs to be done for Tanilla as well.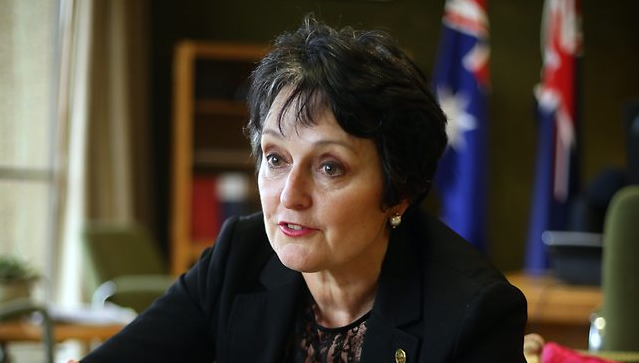 NSW Family Services Minister Ms Goward said back in July that she could not comment on the case while it was before the court but would have more to say when it was over.
We now wait to see what she has to say.
We now wait to see why Tanilla was ignored by the system that was meant to help her.
We want no more Tanilla's to happen.
May she finally rest in peace.