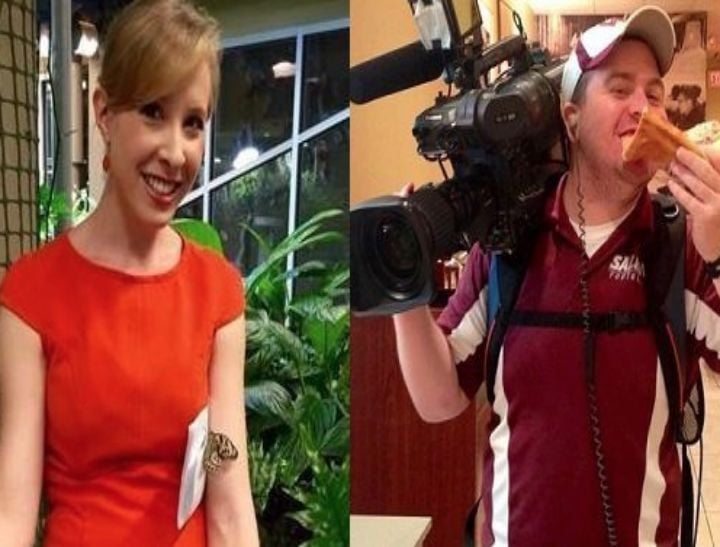 Two dead in shooting:  Live to air.
A 24-year old TV reporter and 27-year old camera operator have been gunned down live on air in an horrific shooting in the US state of Virginia.
The shocking incident, that took place overnight, was filmed by the gunman and then uploaded to Facebook and Twitter with the words"I filmed the shooting."
The gunman, a former disgruntled TV presenter has now shot himself.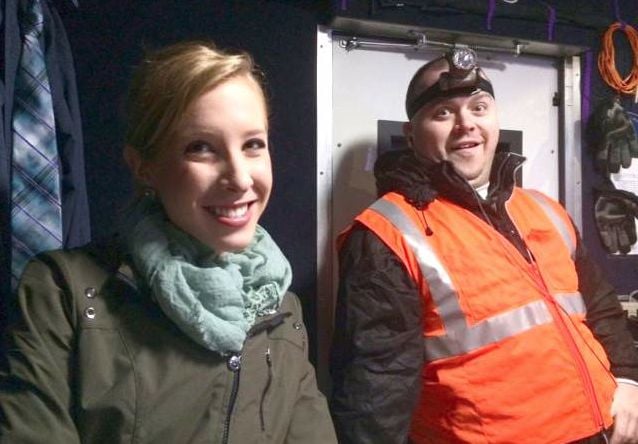 For 24-year old Alison Parker it was a routine day at the office. She was live to air interviewing the executive director of local Chamber of Commerce just after 6.30am local time in Virginia.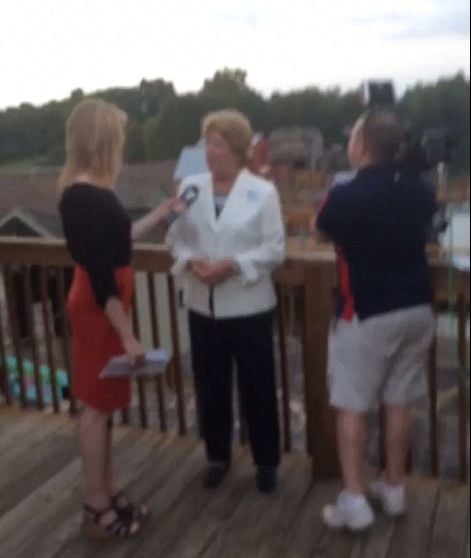 For camera operator, 27-year old Adam Ward it was a day with a twist, his fianceé who also worked at the station was celebrating her last day. The two had plans to move to another city and take up work outside of the news media.
They were at Bridgewater Plaza, a recreational facility with shops, restaurants, a mini golf course and boat rentals, they set up and went live to air interviewing Vicki Gardner when Bryce Williams an ex-employee of the station WDBJ approached them with a gun.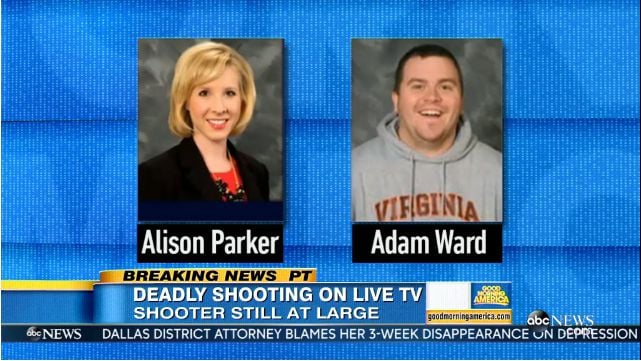 Williams, whose real name is Vester Lee Flanagan, worked at WDBJ as a reporter for about a year using the on-air name, Bryce Williams.
He approached Parker and Ward – filming the impending brutal executions and pointing his gun at the three unsuspecting individuals.
In the footage of the murders – which we have chosen not to share – you can see Flanagan casually approaching his ex-colleagues.
Ward's back is to the gunman. Parker is in profile, and the interviewee is facing the gunman.
The shooter takes his time aiming the gun, and then withdrawing it, getting the angle of his camera filing the sequence of events just right.
He opens fire on 24-year old Parker first.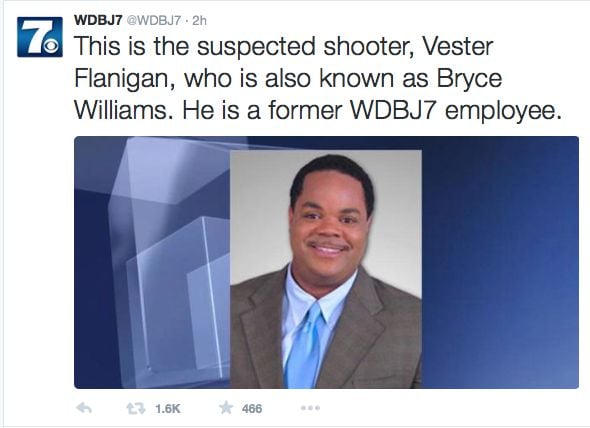 Both Parker and the interviewee scream as Parker falls to the floor.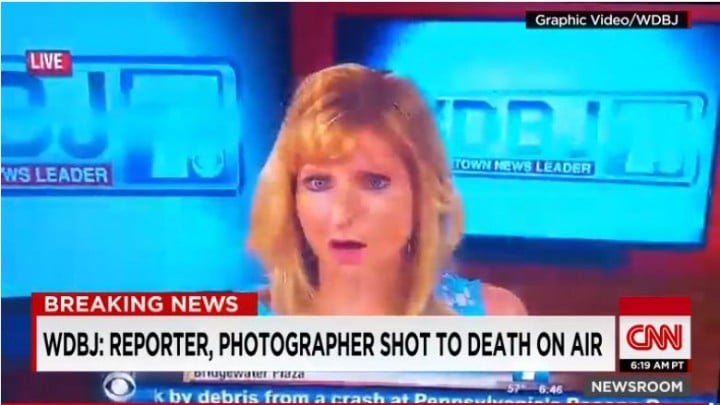 The audience watching at home – parents, children, locals getting ready for work, young men and women eating their breakfast and planning their day –  are quickly cut back to a shocked news presenter in the studio.
Those hundreds of thousands who watched and the professionals in the studio unsure of what they had just seen.
Both Alison Parker and Adam Ward died.
Shot dead live on air.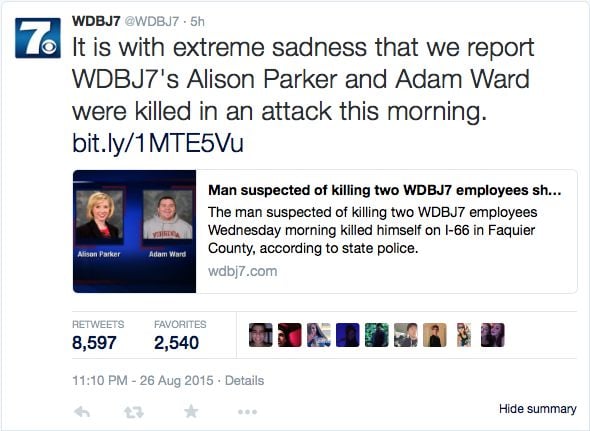 The third victim, Vicki Gardner, was also injured in the shooting but is now out of surgery and in stable condition.
Among those watching the horrific events unfold in the TV control room was 27-year old Adam Ward's fianceé.
ABC News reports that Parker brought in balloons as part of the farewell celebration before going out for the fatal live report.
Related: Amy Schumer reduced to tears during powerful speech on gun control.
As the two lay dead at the scene of the shooting the gunman escaped in a rental car.
While he was on the run he began to upload video to his Twitter account and his Facebook page – the content many at first thought had to be a joke.

But as he continued to tweet social media users realised he was legitimate.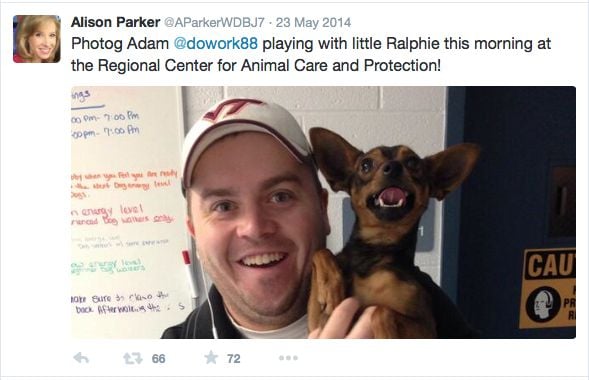 This was the man who had just shot two people live on air and he was now live –tweeting while on the run.
In his posts he attempts to explain why he targeted the two. Flanagan, who is African American, writes that Parker made 'racist comments'.
He then said that a complaint was filed against her through the equal employment opportunity commission, but his station chose to hire her anyway.
He writes that Ward once complained to HR about him.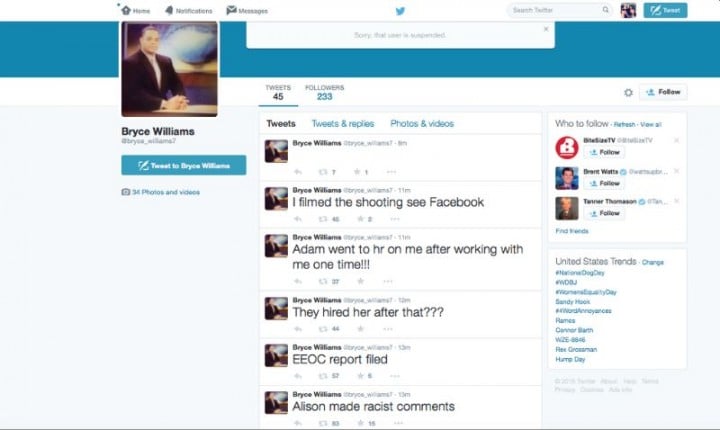 He then uploads the video with the words "I filmed the shooting."
After Twitter realized that this video showed the horrific murders Twitter quickly moved to suspend his account.
Flanagan was stopped hours after the shootings by police who attempted to pull his vehicle over, but it sped away, eventually running off the road and crashing.
Inside the vehicle, police found the suspect suffering from a gunshot wound, the state police said.
He was taken to a hospital with life-threatening injuries, and several hours later police confirmed that the suspect Vester Flanagan died in hospital of a self-inflicted gunshot wound reports CNN.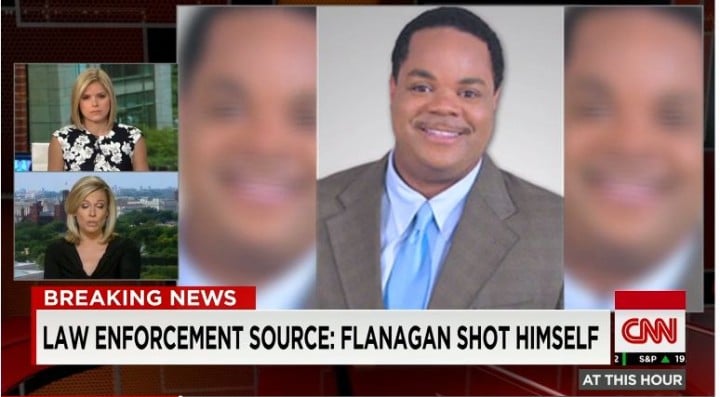 Stills pulled from the television camera held by Adam Ward helped identify the shooter.
Jeffrey Marks, president and general manager of the station said that the "complaints" Flanagan referred to were "baseless". He said of the racist comments "none of them could be corroborated by anyone."
"We think they were fabricated."
Marks described Flanagan as someone prone to angry outbursts without much provocation.
"Eventually, after many incidents of his anger coming to the fore, we dismissed him," he said. "He did not take that well, and we had to call the police to escort him from the building."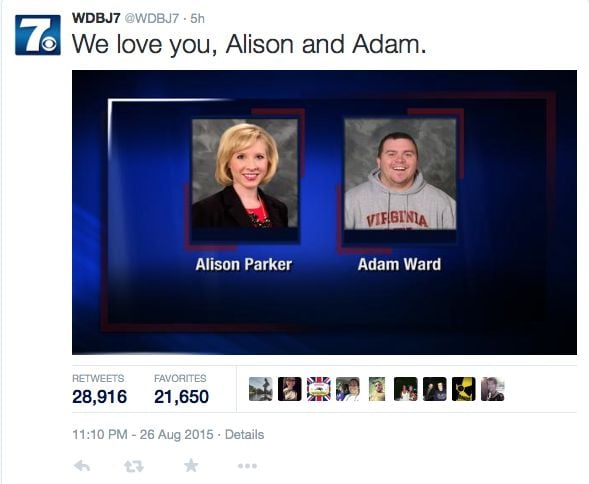 He said that his two employees who were killed were like family.
"I cannot tell you how much they were loved."
The partner of Alison Parker has tweeted his shock and distress over her death.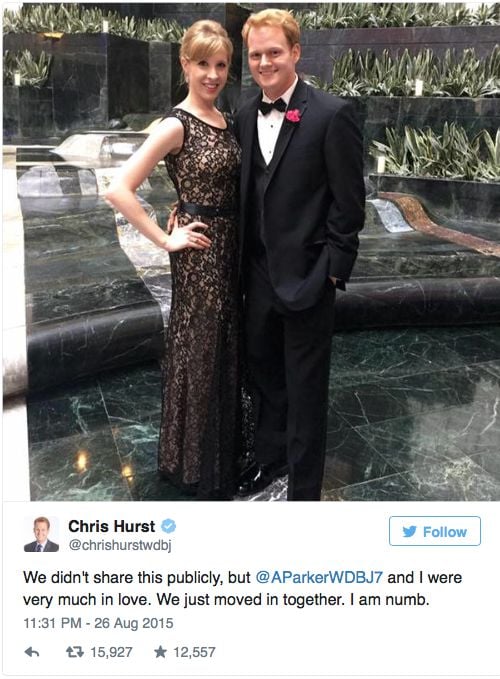 Fellow reporter Chris Hurst, said"We were together almost nine months. It was the best nine months of our lives. We wanted to get married."
She was the most radiant woman I ever met," Mr. Hurst wrote. "And for some reason she loved me back. She loved her family, her parents and her brother."
Now sadly he mourns her loss.
The fianceé of Adam Ward, Melissa who was due to celebrate the day with flowers and balloons is yet to make a statement.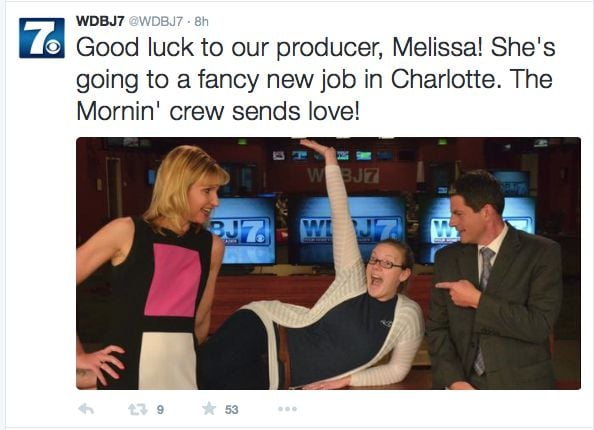 As American reels from yet another brutal shooting the debate has inevitable turned once again to gun control.
Virginia Gov. Terry McAuliffe pushed for gun control just after the attack telling WTOP:
"It goes back to what I've talked about for a long time," McAuliffe said.
"There are too many guns in the hands of people who should not have guns. This is why I've long advocated for background checks. I'm a gun owner. I'm a hunter, but you know, I went through background checks myself to get it. We've got to, in America, We've got to come together. there is too much gun violence in the United States of America."

For more news:

Julia Gillard has FINALLY come out in support of marriage equality.

The tragic story behind the woman buried alive in Honduras.