Image: Scarlett Johansson's new look (Getty)
While we were all distracted by the haircut trend du jour, the long bob, another movement started gaining ground: shaving. And we're not talking about your legs.
In case you hadn't noticed, razors are running amok in the land of the rich and famous right now.
RELATED: The celebrity offspring who just shaved all the hair off her head
Scarlett Johansson's currently rocking an undercut, as are Miley Cyrus and Janelle Monae. Ruby Rose has tracks shaved across her head, while Kylie Jenner and Cara Delevingne have both buzzed off small sections of their hair in recent months. Meanwhile, Game of Thrones star Natalie Dormer has been rocking a side-shave for a while now, as has Alice Dellal. (post continues after gallery)
Celebrities who've been dabbling with a razor.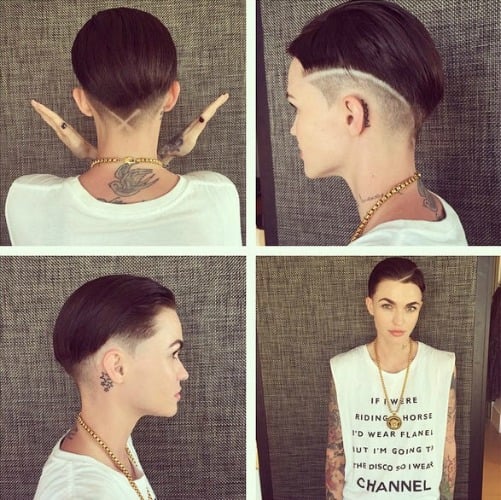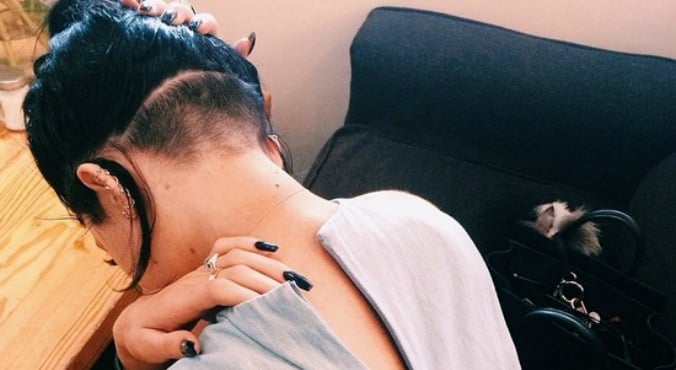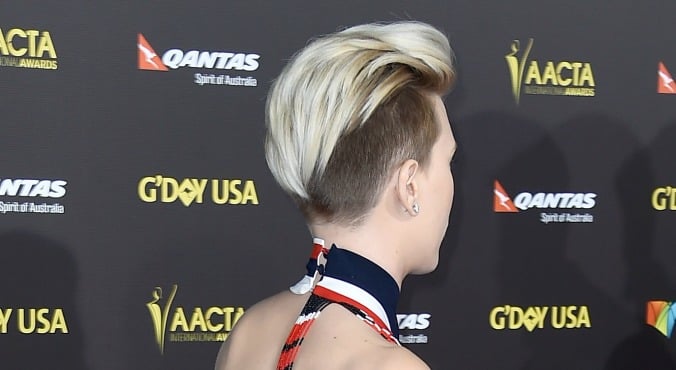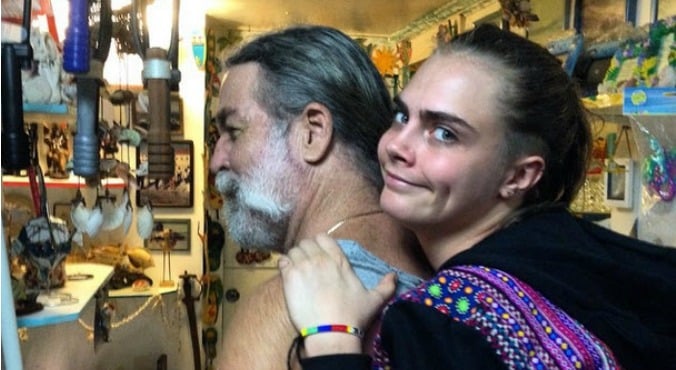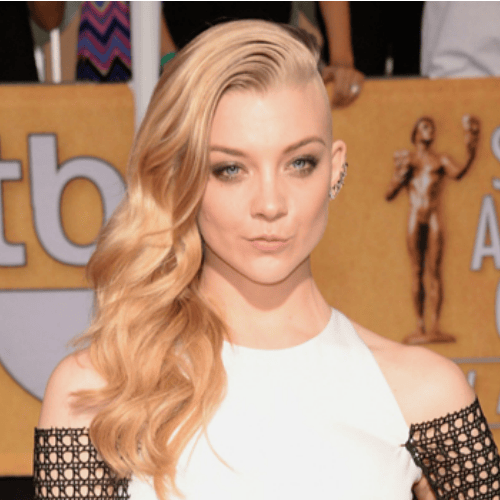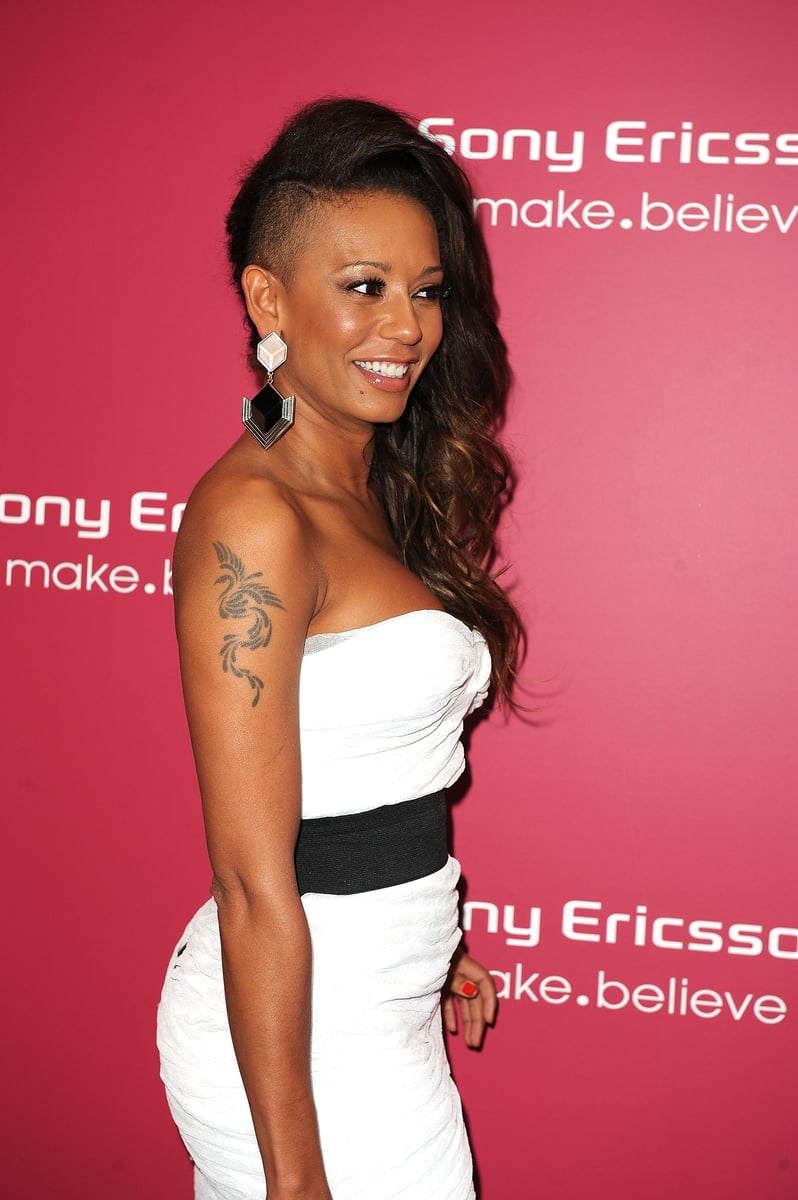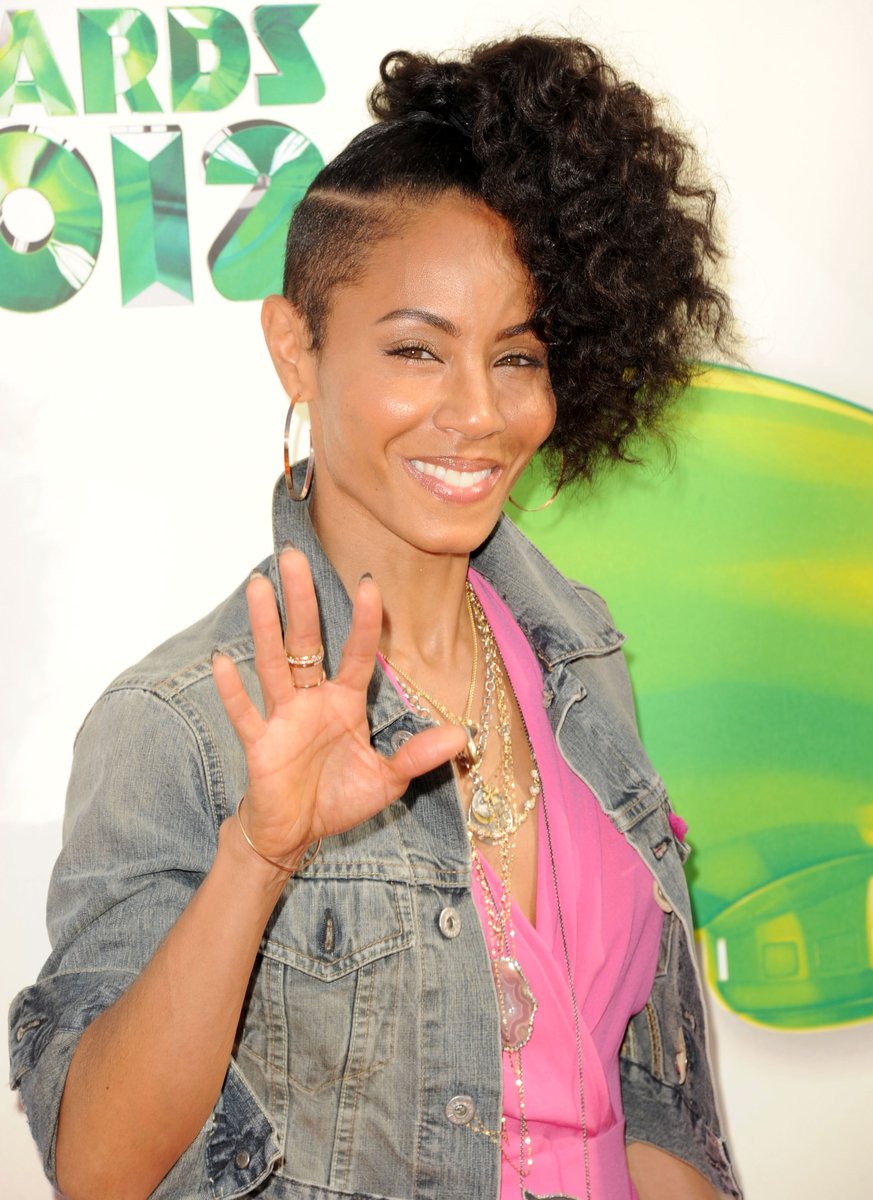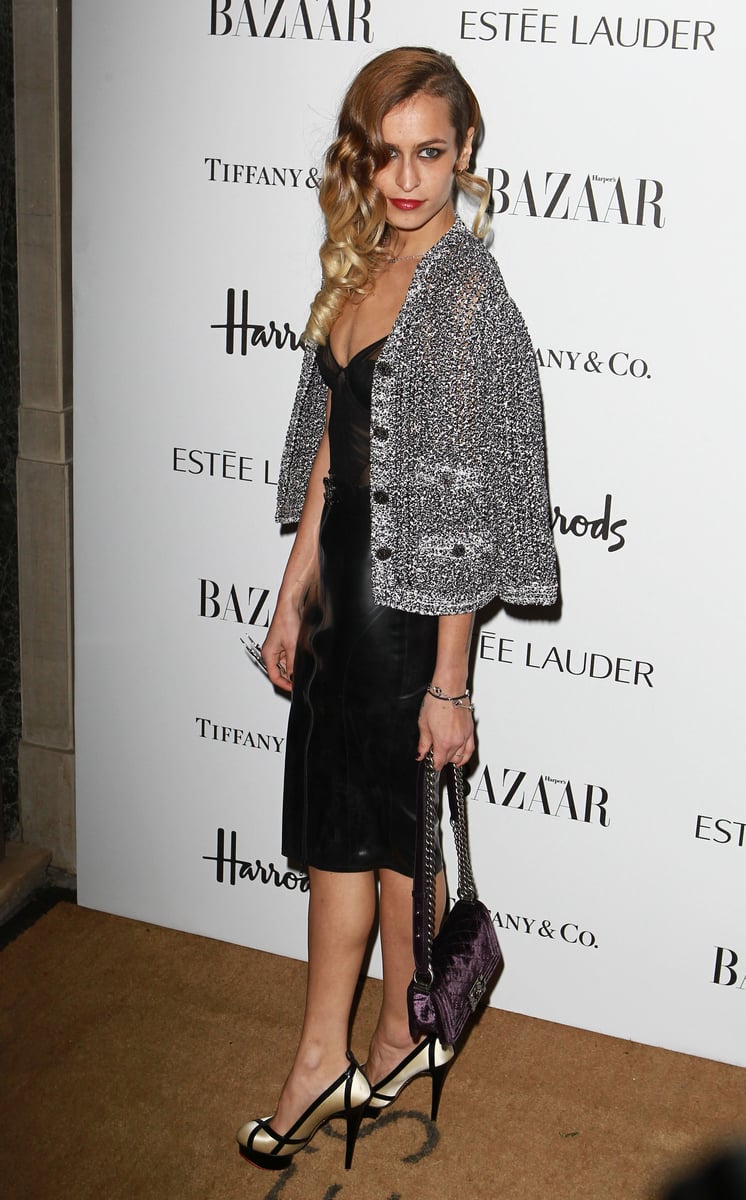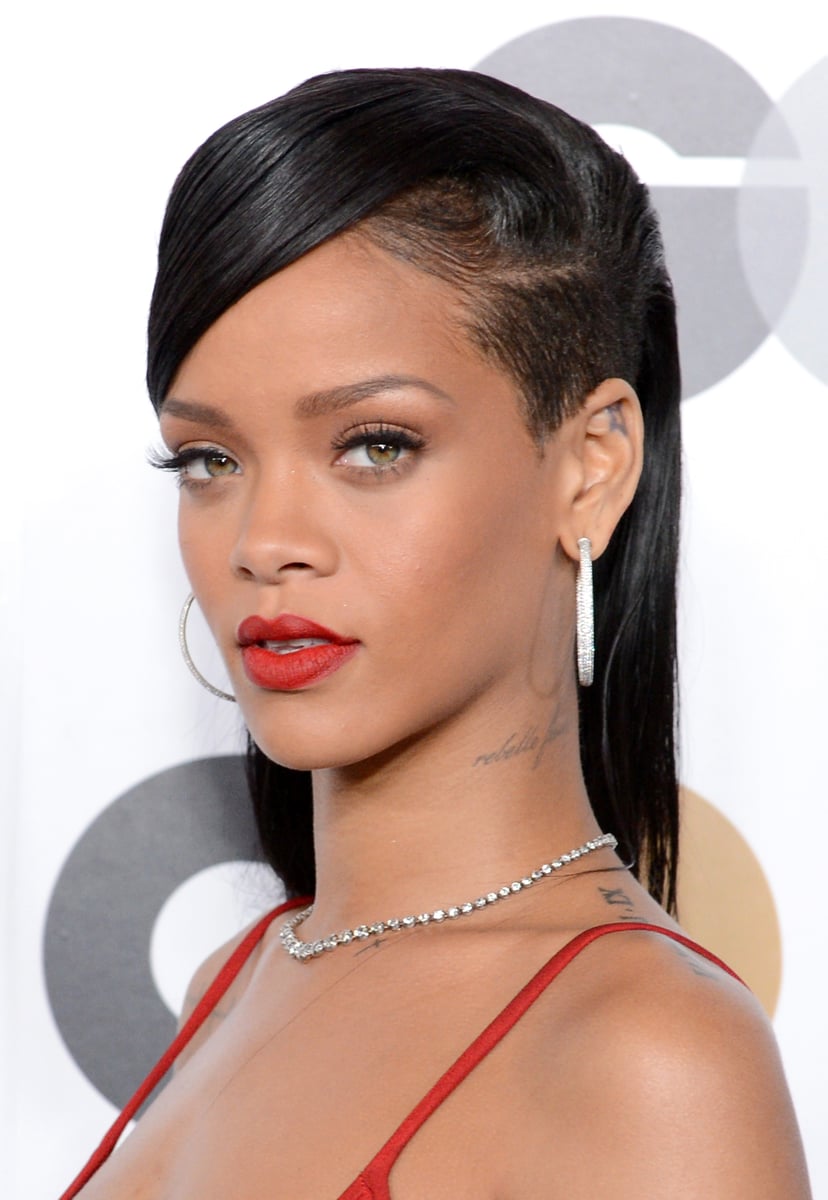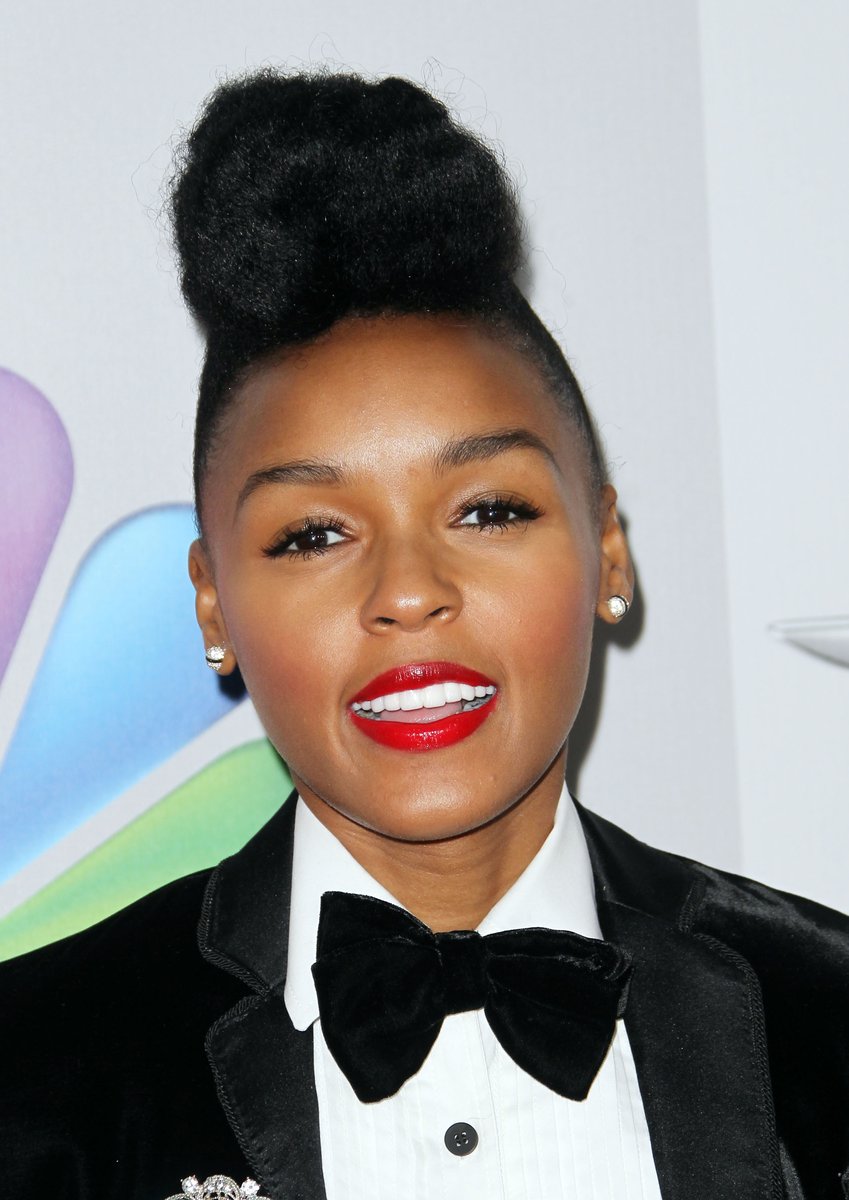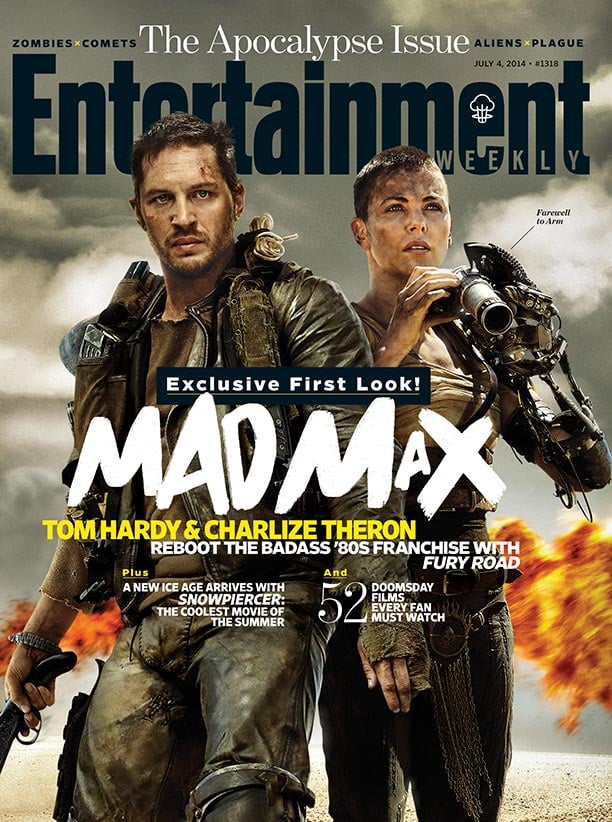 The buzz is also threatening to infiltrate our office. Our publisher Mia Freedman has been contemplating a bit of razor work, while Beauty Director Nicky Champ posted this on Instagram earlier this week:

Mia's cousin Sylvia Freedman is one woman who's bitten the buzzcut bullet. Syl used to have long "hippie" hair, but had spent about a year considering a dramatic change. Last year, she made a spur of the minute decision to get an undercut — with a little help from peer pressure, Miley Cyrus and tequila.
"I was thinking about it for a while and my mum and girlfriends were all telling me to chop if off like Miley but I didn't have the balls ... I wound up doing it on my 23rd birthday," Syl says.
RELATED: The ultimate low maintenance haircut is having a moment
"My friends and I had been drinking all day and somehow me chopping my hair off came up in conversation. Next thing you know, we're blasting Miley on the balcony while everyone's taking it in turns to shave parts of my head! My Swedish friend Sophie is a hairdresser and she was in charge. I doubt I would've booked an appointment at the salon to do it." (post continues after gallery)
Syl says her undercut was liberating and felt right straight away. She also loves the ease, and lack of styling, time and effort required — it only takes her about two minutes to get it ready.
"It takes two seconds to blow-dry, but normally I just let it dry naturally. I'm an extremely lazy person when it comes to most things so when it comes to styling I take the easy way out and just do whatever's quick. To slick it back like Don Draper in Mad Men I just wet it, comb it and slick it back with a bit of gel. To puff it up I use expander dust and just sprinkle it all over my head, rub it in and style with my hands. It's so easy. I always look neat thanks to this haircut whereas with long hair that was a real effort," Syl says.
One thing that did need a little more adjusting, however, was Syl's wardrobe; the grungy clothes and hippie dresses she used to wear don't suit her slick new cut as much as they did her long hair.
"I suit edgier, more clean cut and modern clothes now. I really don't suit the younger styles of clothing now and I find myself spending much more time in Country Road and much less time in General Pants," Syl says. "In saying that I'm loving the kind of clothes that suit this haircut and I feel much more grown up and clean cut."
RELATED: The Academy Awards proved short hair can be super glam
You'd assume this rather edgy style is most popular among the teenage-twenties crowd, but award-winning stylist Anthony Nader (from the salon Raw) has been seeing a lot of clients in their thirties and forties who want to dabble with shaving. Anthony says celebrities and models, and their posts on Instagram, Twitter and fashion blogs, have been the main driving influence.
If you're toying with the idea of an undercut or any other buzz, this is Anthony's advice:
1. Collect reference photos
"I always like for the client to have a few references, so then we can both be on the same page, so to speak," Anthony says. "Also, by doing it this way, the hairstylist can suggest what's going to work with your hair texture and your daily routine, which is most important always."
2. Consider your face shape
"The razored undercut buzz that you see on Scarlet Johansson at the moment may not always work on you and your face shape, but looks fab on her because of her bone structure," Anthony says. "We (hairstylists) need to always consider the importance of things like "bone structure" to enhance your facial features to win points from the crowd, so to speak."
3. Baby steps
A full undercut or buzzcut can be quite an extreme change, so if you're feeling a little gun shy it's worth taking baby steps.
"If you don't want to go the full service first time around, opt for a narrow section at the nape area all the way across and about 1-2 inches deep. You can even go about taking out a disconnected section over your ears in a diagonal, say 1-2 inches again," Anthony suggests. From there, you can progressively take it further.
"You can easily adapt without going into shock and having a mild freak out. Then, in a few weeks, I guarantee you will make another booking wanting to take your buzzcut higher. It happens 10 out of 10 times, trust me," he says.
4. Understand the upkeep
If you already struggle to commit to six-weekly haircuts, you're going to have to change your mindset. A cut as sharp as this requires regular maintenance.
"To keep your new graphic streamline haircut in shape I get my girls to come in every three to four weeks. The haircut always looks sharper this way and I also find that you look and feel cool 24/7, without going through that in-between "nothing" stage," Anthony says.
RELATED: The 12 lies every woman has told her hairdresser
Then again, if you have an electric razor at home you might get away with topping up your own buzzcut, like Syl Freedman does. Syl's mum trims her long parts, and she occasionally visits a hardresser in Sydney for some speedy professional maintenance. But most of the time, it's her dad playing stylist.
"Instead of going to the hairdresser for upkeep, I get shaved in the bathtub! My loving father has now resumed head shaving duties; mum calls it 'father/daughter bonding 2015'. He gets upset when I ask Mum to do it. It's totally his gig now," she says. Funnily enough, Syl's dad was horrified by her undercut at first, although it's slowly growing on him.
"Whenever I shave the sides to zero (usually once or twice a fortnight) he says, 'You don't need to do that darling.' Literally every time," Syl says.
RELATED: The cringeworthy 90s hairstyle making a comeback
Getting an undercut is one thing, but growing it out... well, that's quite another. Just ask The Glow's editor Jenny Valentish, who rocked the undercut like it was nobody's business back in the '90s, and then took a DIY approach to growing it out. See this photo? Yep, those are homemade 'extensions' crafted out of coloured wool. (Interjection from Jenny: "Obviously I wouldn't advise this.")

It's always going to be tricky to restore your hair to its usual style when there's an extreme difference in length happening. Anthony Nader says there are two ways to effectively blend or camouflage this disparity.
"Sacrificing the length of your hair a good few inches if need be, so there isn't a huge disconnection; or having layers cut into your haircut so your appearance now looks softer and not as harsh as your haircut was before," he says.
As for Syl Freedman... well, she hasn't thought that far ahead yet.
"The thing about tequila is that it only allows you to make really fun decisions that apply to that very moment, not months or years ahead. So yeah I've got absolutely no idea [how I'm going to grow it out]," she says.
So. Will you be shaving your hair anytime soon?