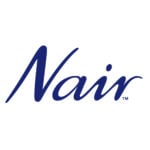 Two seconds ago I was tucking my pyjama pants into my bed socks, shivering. Now all I can smell are flowers and the sweet scent of daylight savings on the horizon. When and how exactly did this change happen?!
Like many women, I go into hibernation during winter – I don't wax my legs and my bare toenails and scaly skin are fairly unsightly. Look, I actually love getting a little rugged in winter. But come spring, I'm ready to jazz up those toenails with a pretty colour and prepare my skin to feel the warmth of sunrays (come at me Vitamin D). These are the products I depend on to help me do that.
One of the last calling cards of winter is that funky, caked-on old polish residing on your nails. Say au revoir to it with this lifesaving product. When I first tried it, I thought there must be some sort of wizardry involved. All you've got to do is dip your digits into the bottle for one to three seconds and your nail polish will disappear Houdini-style upon removal. Really.
Perfect for anyone who hates vigorously rubbing remover on their nails to no avail (so, everyone) and anyone who often does their nails for weddings and events five minutes before they need to leave (so, me).
Potential wizardy within. Image: Priceline.
There is nothing more exciting than painting over the toenails that've been hiding out in boots all winter with a colour that screams "SPRING IS FINALLY HERE!!!". This fun, coral shade does just that and the thick applicator brush means I can't screw up. Now, someone pass me a pair of metallic strappy sandals.
Hello toesies! Image: Priceline.
I'm no Star Wars fan but I do know that I can pass for Chewbacca's doppleganger come September. Enter Nair wax strips. The mini versions are perfect for the sensitive skin around your bikini line, under your arms or your toes (yes, my toes are hairy) as they're packed with moisturising rice bran oil and cherry blossom extract.
The large version is great for legs or the removal of bigger areas of hair. Just grab them out of the pack, peel them apart and you're good to go. No rubbing required. Fuss-free, mess-free and it saves you a dreaded trip to your Brazilian waxer.
"Grab them out of the pack, peel them apart and you're good to go." Image: Nair.
I've tried so many false eyelash brands over the years, but I always come back to Manicare's variety. The Christina lashes are natural - as are many options in the Glam Eyes range - so you won't feel like a Kardashian when you wear them. The glue is always reliable (here's a hot tip - wait 30 seconds to a minute before applying them to your eyelid so that the glue is tacky) and I can usually get a few uses out of them.
Instant glam. Image: Priceline.
So moisture-packed is this lippie that it has the feel of a balm with the high-pigment you want from a lipstick. The dry, chapped lips winter left you with will thank you for it. Plus, the colour is buildable, so you can apply it as a tint or full-on colour depending on your mood/lipstick skills.
Moisture packed. Image: Priceline.
I rarely wear fake tan anymore. Mostly because I'm fine with how my pale skin looks and partly because I just cannot be bothered to make the effort. That said, this spray-on version is any last-minute tanner's best friend.
Shake the can, hold it 20 centimetres from your skin and spray. Results are almost instant. And while you can build it into a solid looking tan, a quick spray will give you a nice, glowy appearance without going overboard.
Perfect for a glowy appearance. Image: Chemmart.
How do you scrub up for spring?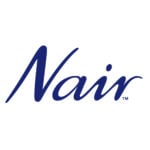 Nair Sensitive is a new range of hair removal products that is specifically designed to be gentle on sensitive skin. The range includes hair removal creams, wax pots and wax strips for use on all areas of the body including the face and sensitive areas.
Try Nair Sensitive today for long lasting, salon quality results at home so you can enjoy every possibility life throws your way.