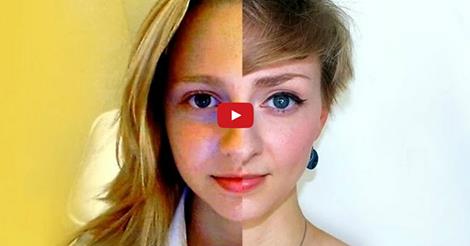 Rebecca Brown took a photo of herself every single day from when she was 14 to 21. Six and a half years.
It was a turbulent time for Rebecca, as she suffered through mental illness, but her compilation of 'selfies' is simply beautiful.
Take a look:
It's a refreshing take on 'selfies' in a world full of filters, enhancers and glamorous poses.
As a sufferer of trichotillomania- a condition where she is compelled to pull out her hair strand by strand – Brown's selfies aren't always picture perfect. But she exposes herself at her most vulnerable in a bid to show other young people, who may be suffering with a mental illness, that they're not alone.
There are certainly highs and lows – and everything in between as Rebecca so beautifully shows us.
Did Rebecca's video resonate with you? How did you feel during your teenage years?