Oh happy days…. sort of.
People magazine in the US has named its annual Most Beautiful Woman and it's not a Kardashian. Nor is it someone who was born in the 90s.
Actress Sandra Bullock is the lucky lady who has been given the honour of being named the most attractive woman in the world. And at the "astonishing" age of 50-years-old, she's the oldest cover star in the annual issue's quarter-century history.
The second oldest Most Beautiful Person was Julia Roberts, aged 42 for her fourth Most Beautiful Woman cover appearance in 2010. Sandra has walloped that record by almost a decade.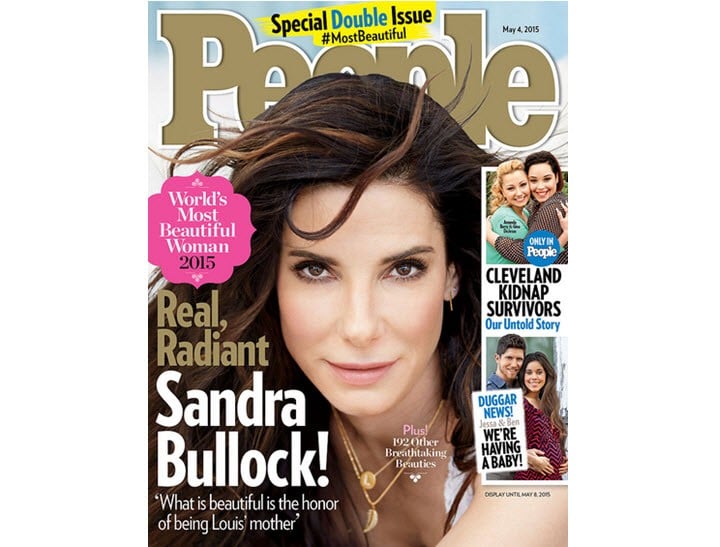 This is terrific news for those of us who are no longer 25. OR IS IT.
I'm confused. On one hand, I'm stoked that a woman can still be considered beautiful – let alone THE MOST beautiful – at 51. This feels like a big deal when you live in a society that fetishises youth (for women) and links it inextricably to beauty, status and power. Every woman over 40 can recount an example of being made to feel invisible or insecure in a world where age is synonymous with decay.
So yes. It feels kind of awesome that Sandra is still deemed hot in her 50s. Progress of some kind.
Want more? Try: Julia Roberts: "I've risked my career by not having a facelift."
And yet.
What has she really won? A beauty contest. Looking at past winners of the Most Beautiful Woman title. No matter what People magazine might try to spin about inner beauty, this is a list of pretty humans.
And I'm just going to say it: Sandra Bullock has had extensive plastic surgery. Extensive. I have friends who have interviewed her and were shocked to note that in person, she appears to be in her own private wind tunnel.
Does that mean we are saying you can be a beautiful woman at 51 so long as you have extensively reworked your face so it looks more like you're 31? Is this progress?
Not to mention how much People magazine then air-brushed her face while simultaneously gushing about how 'real' she is.
Take a look at the other women who have been named People's most beautiful over the years (post continues after gallery):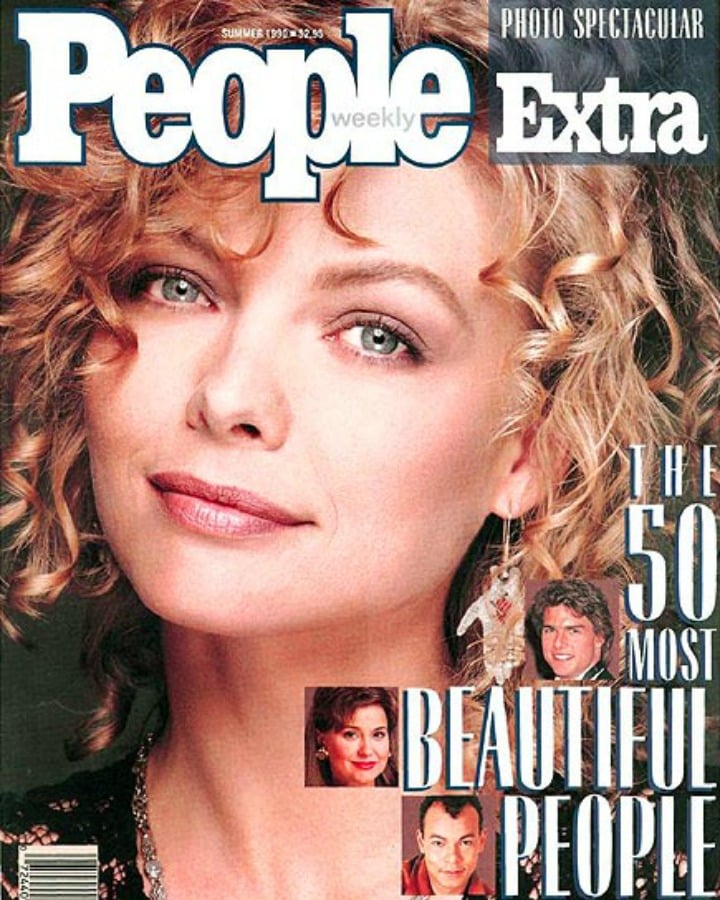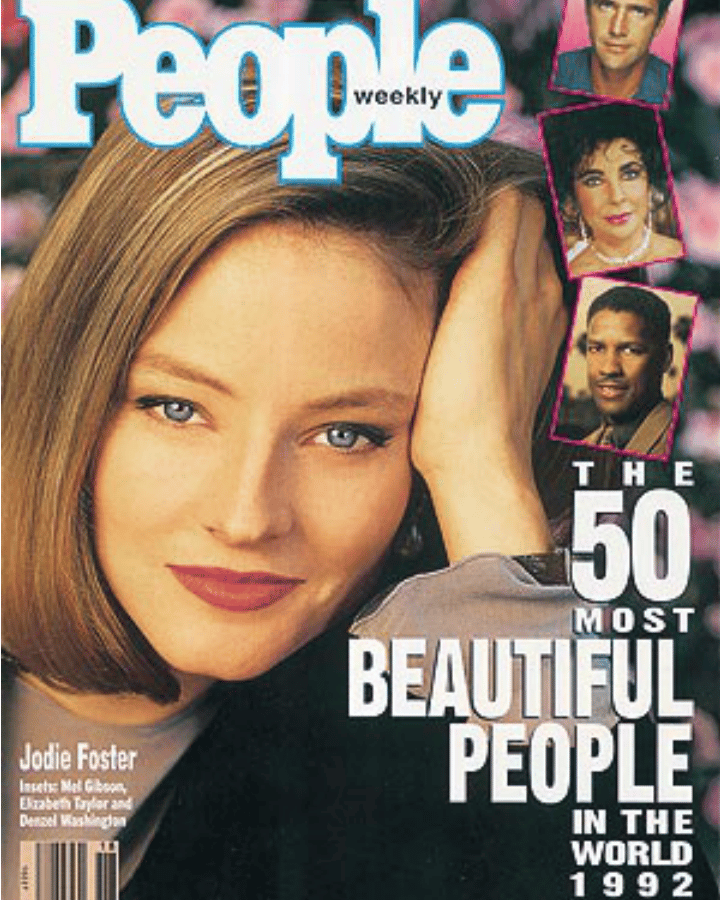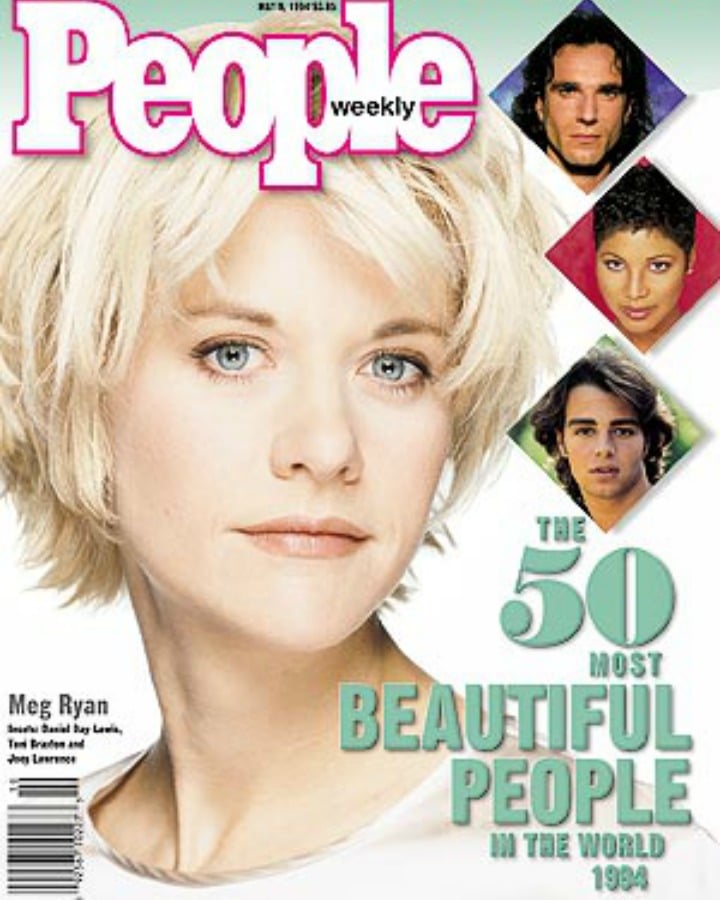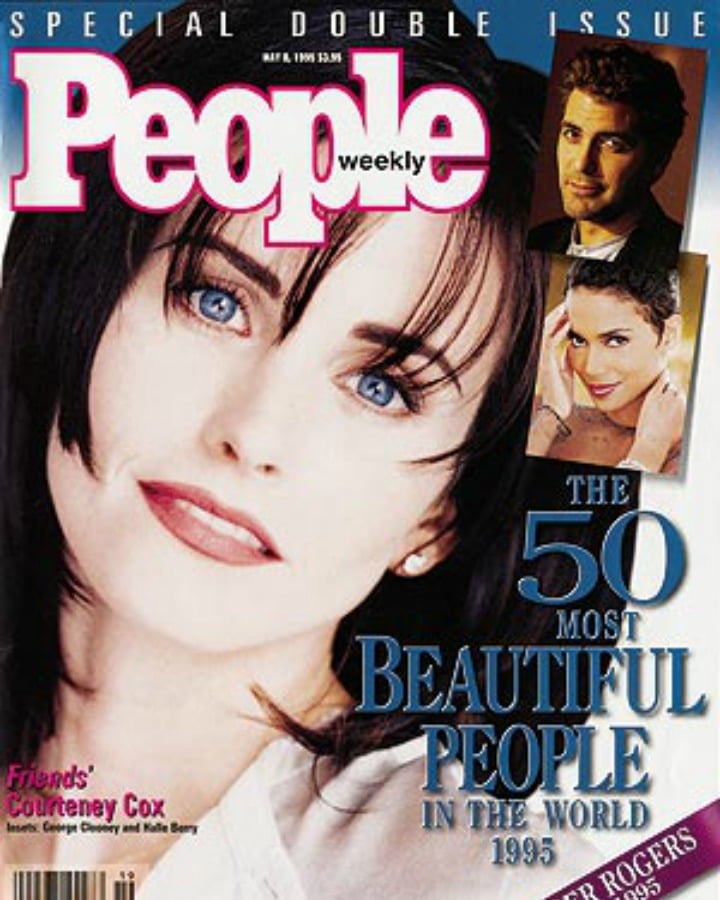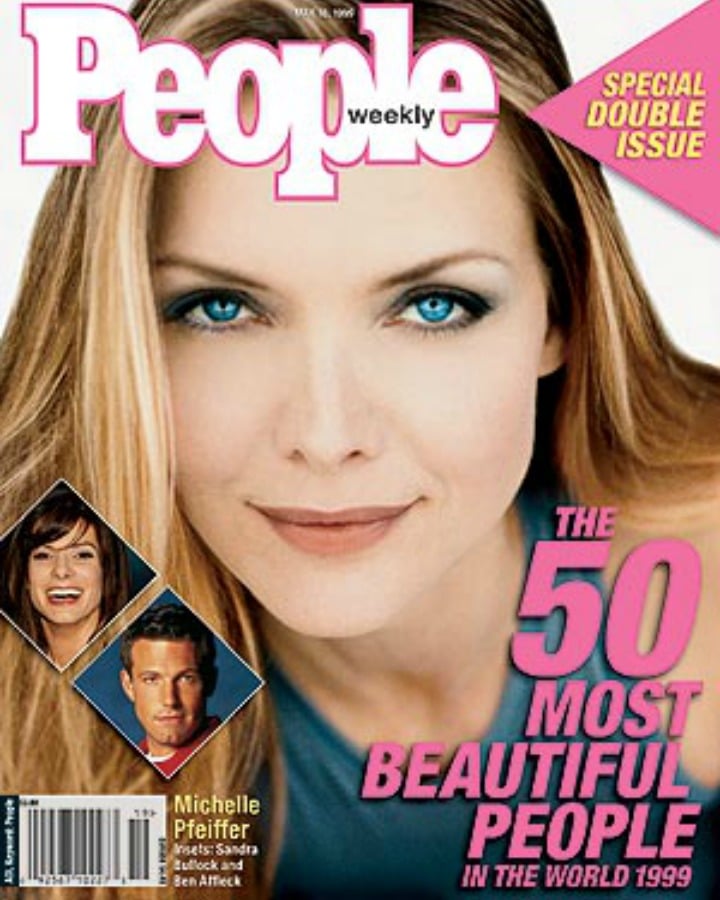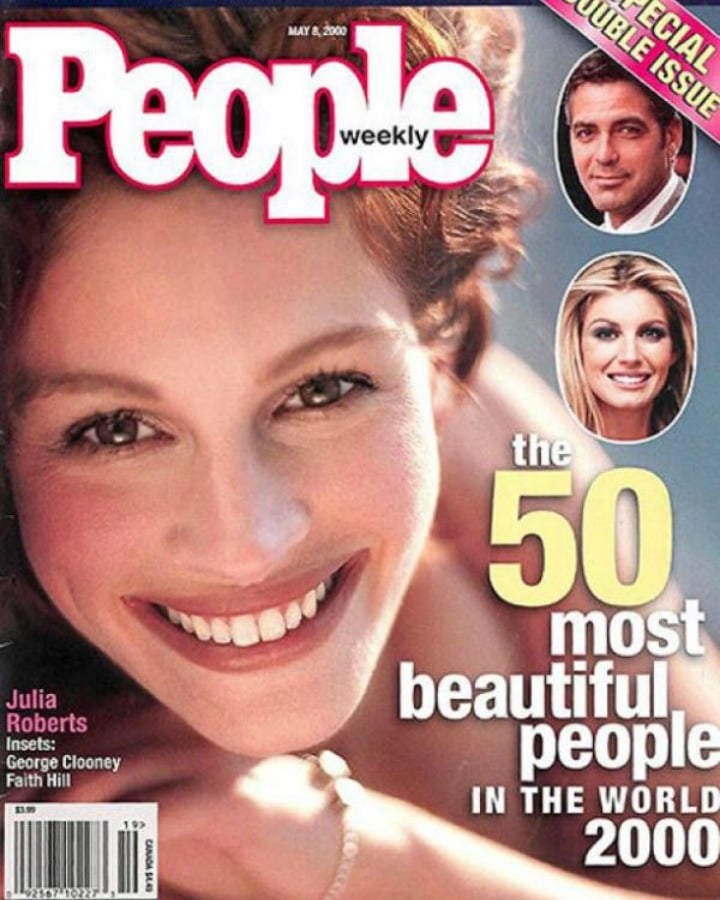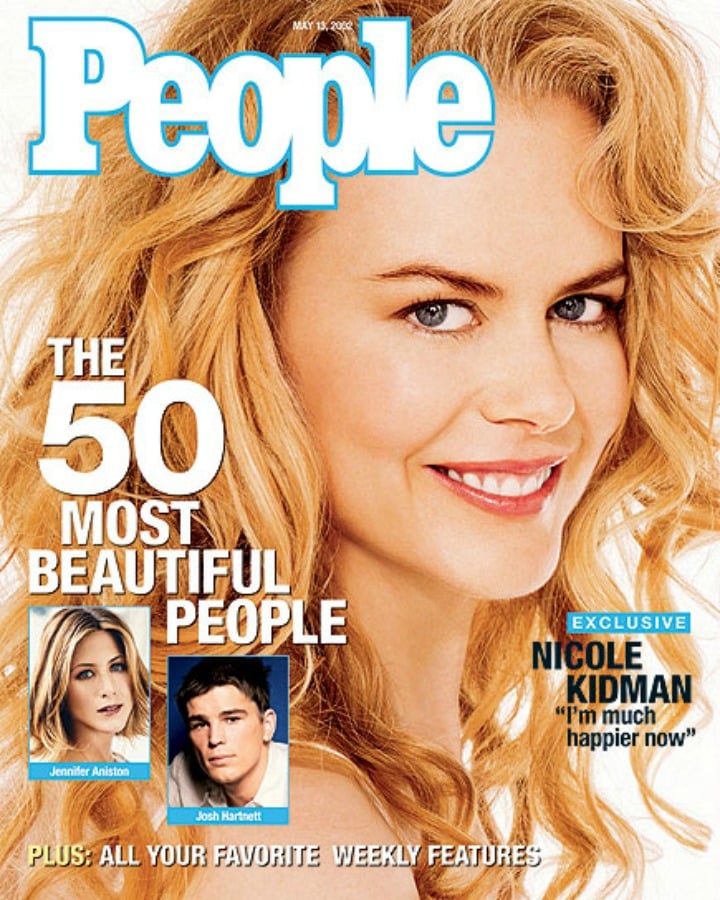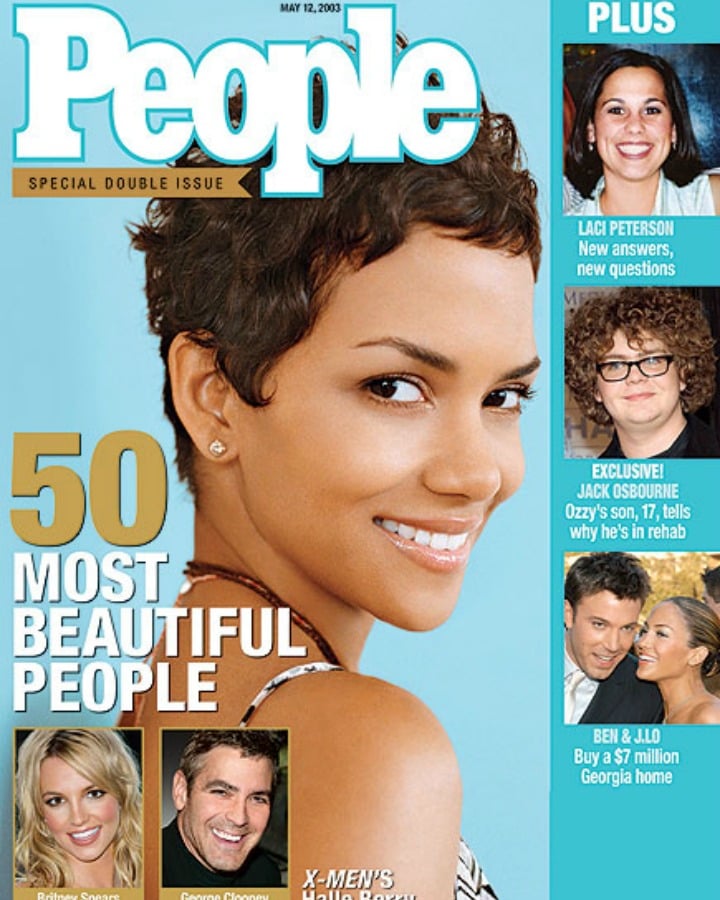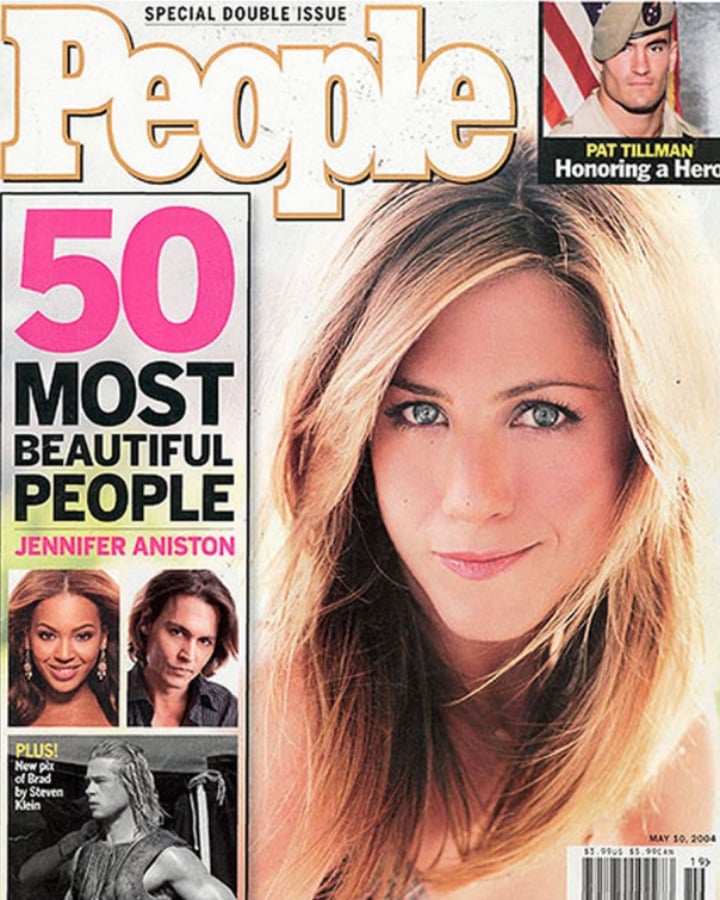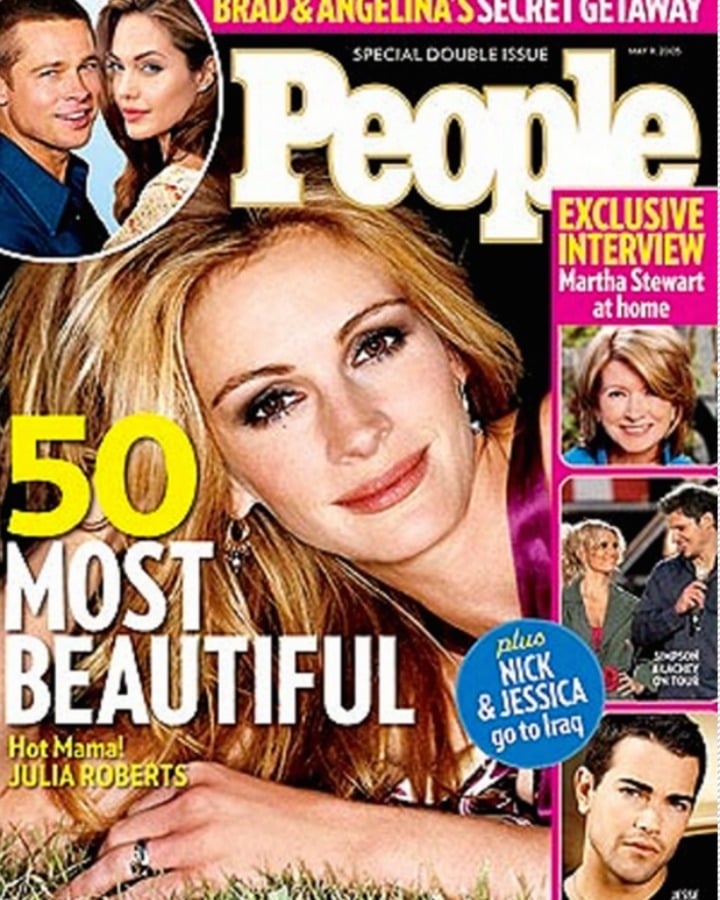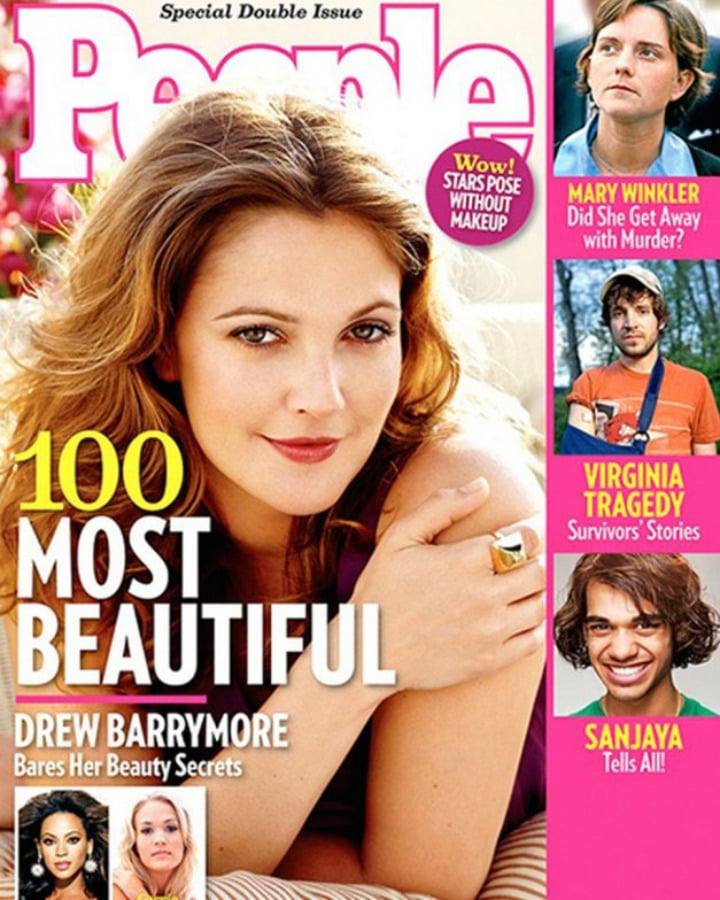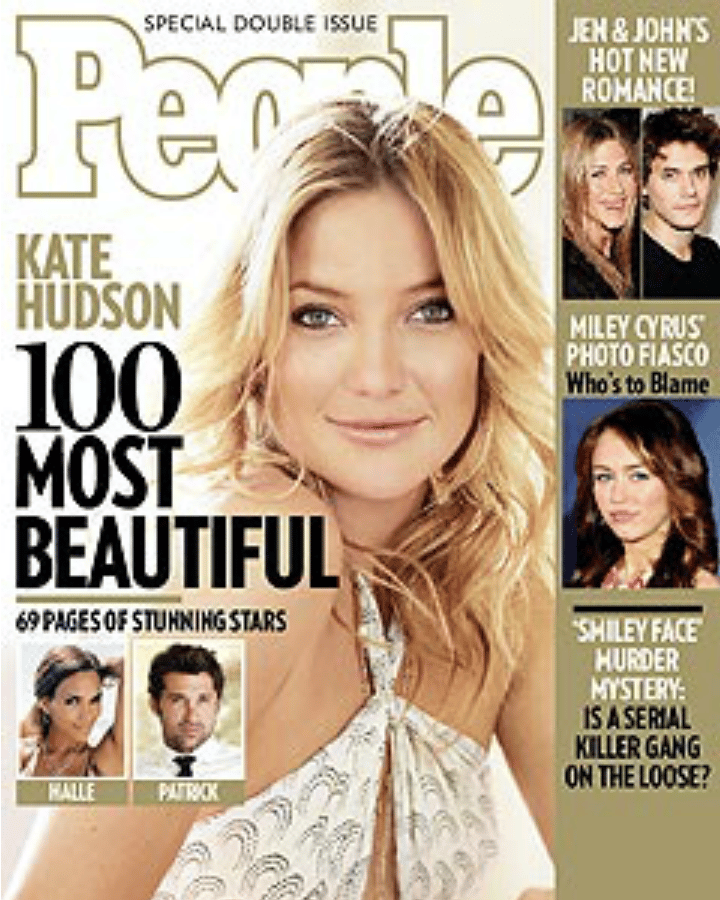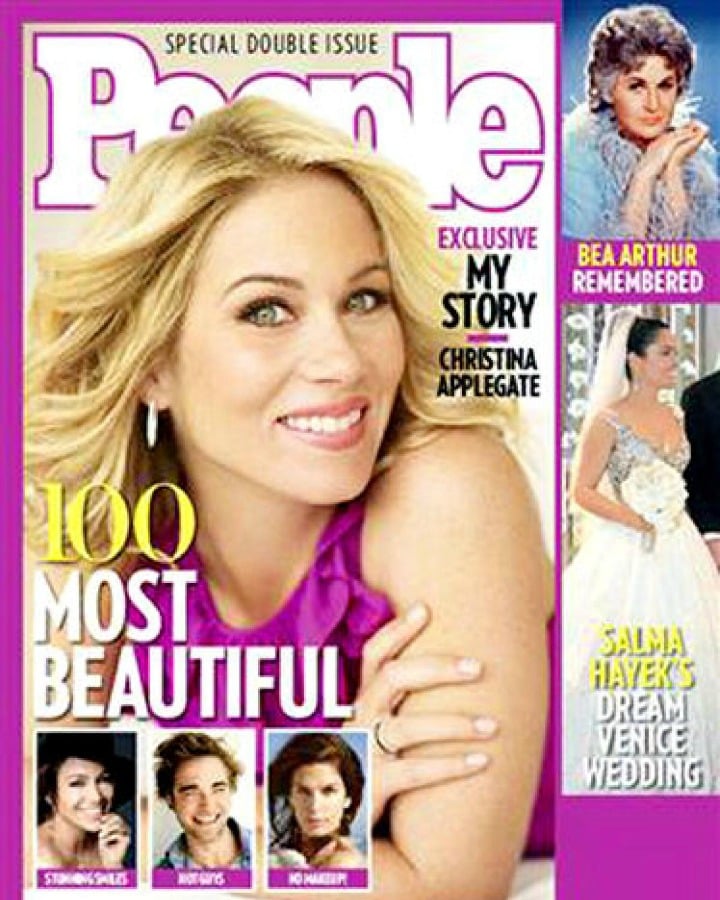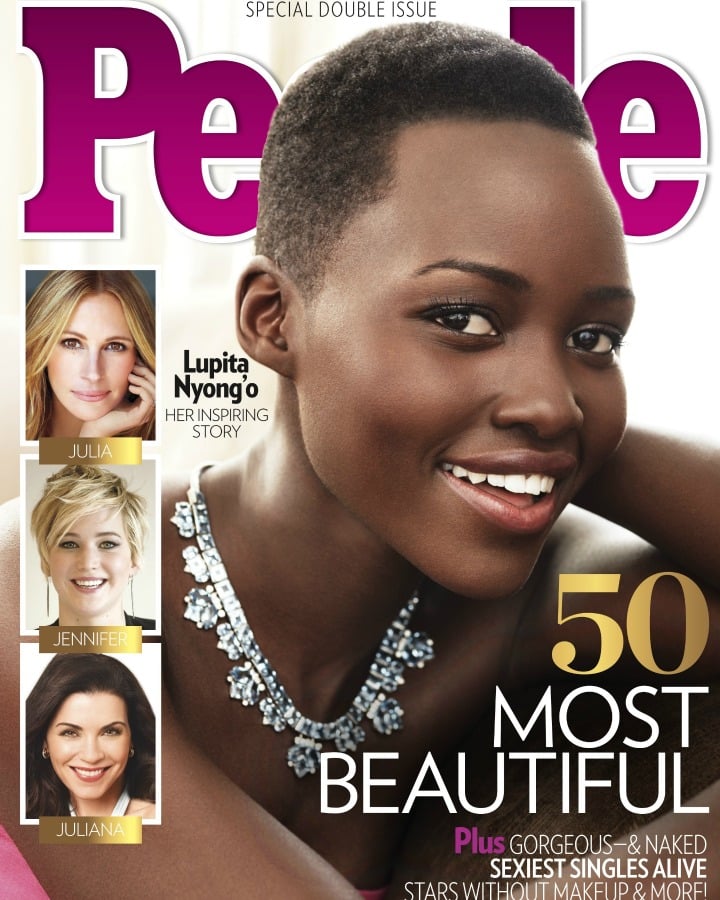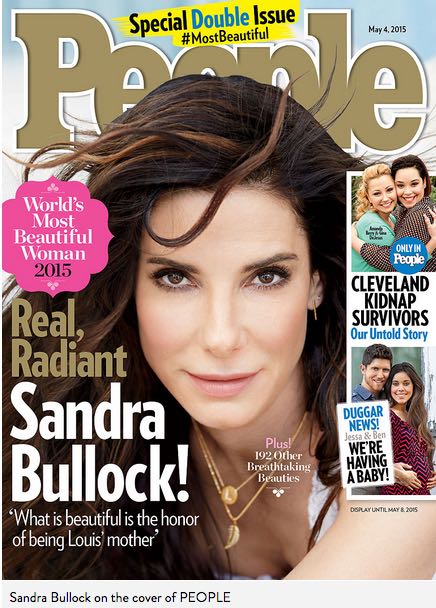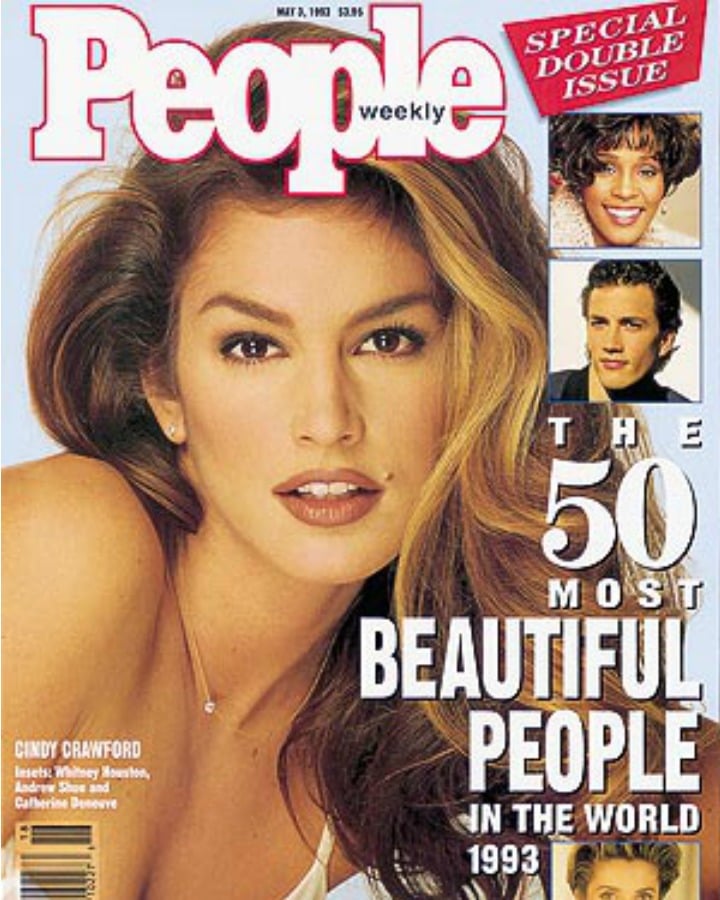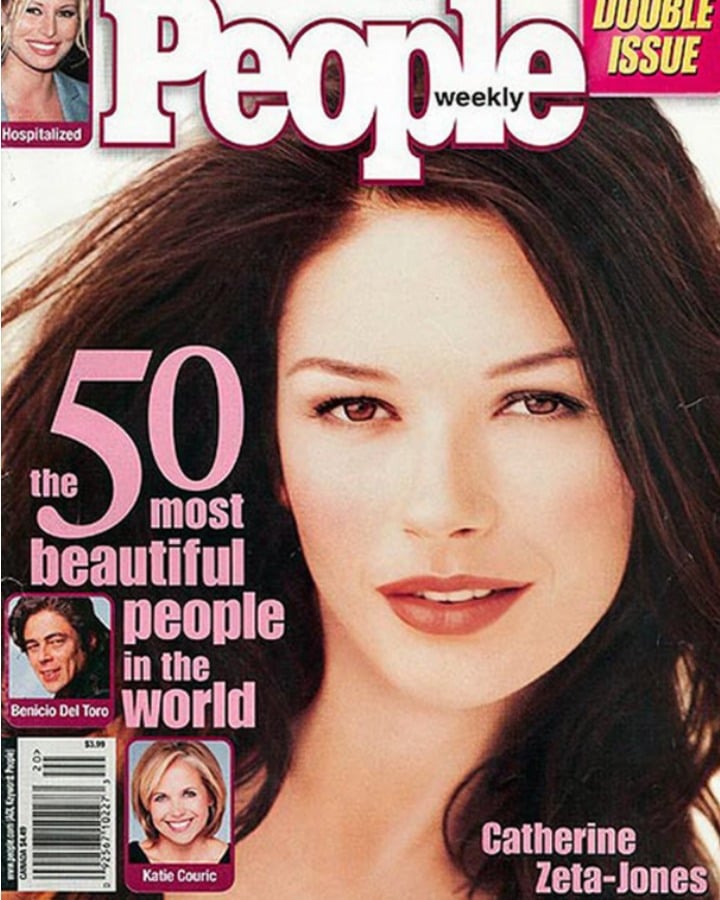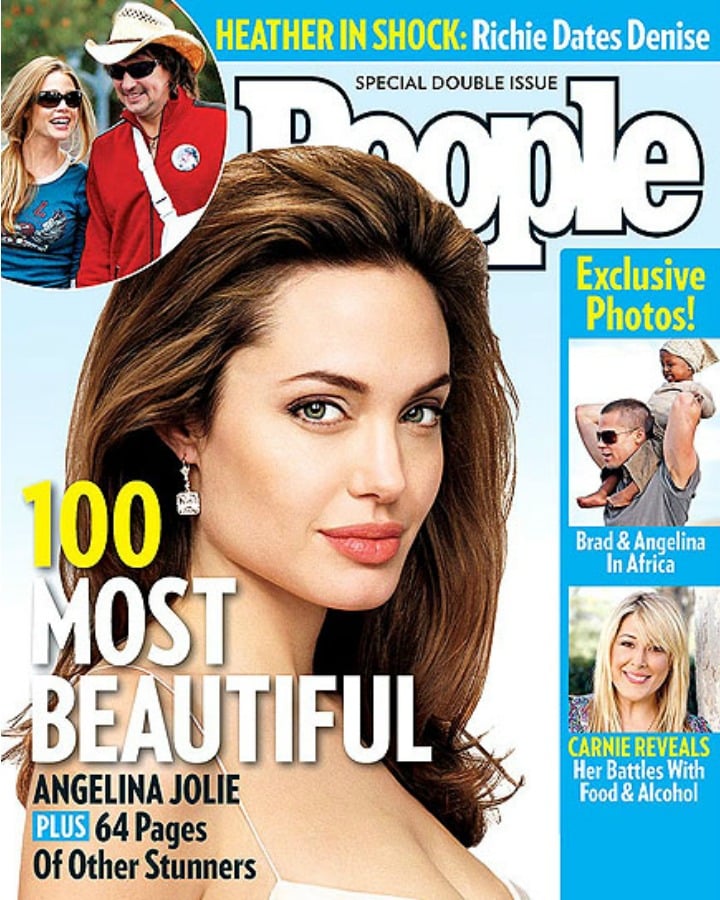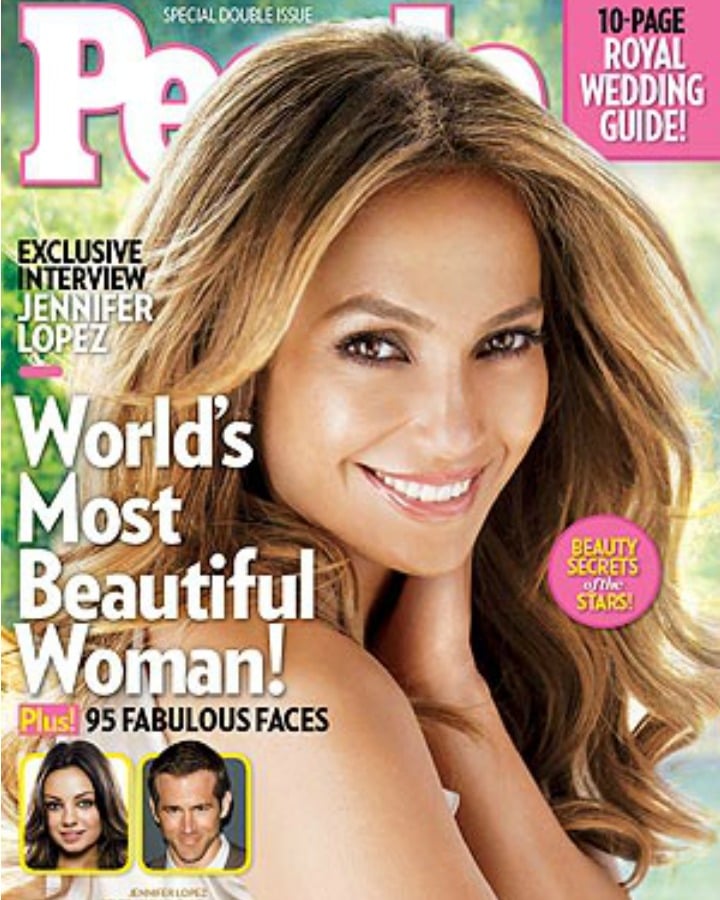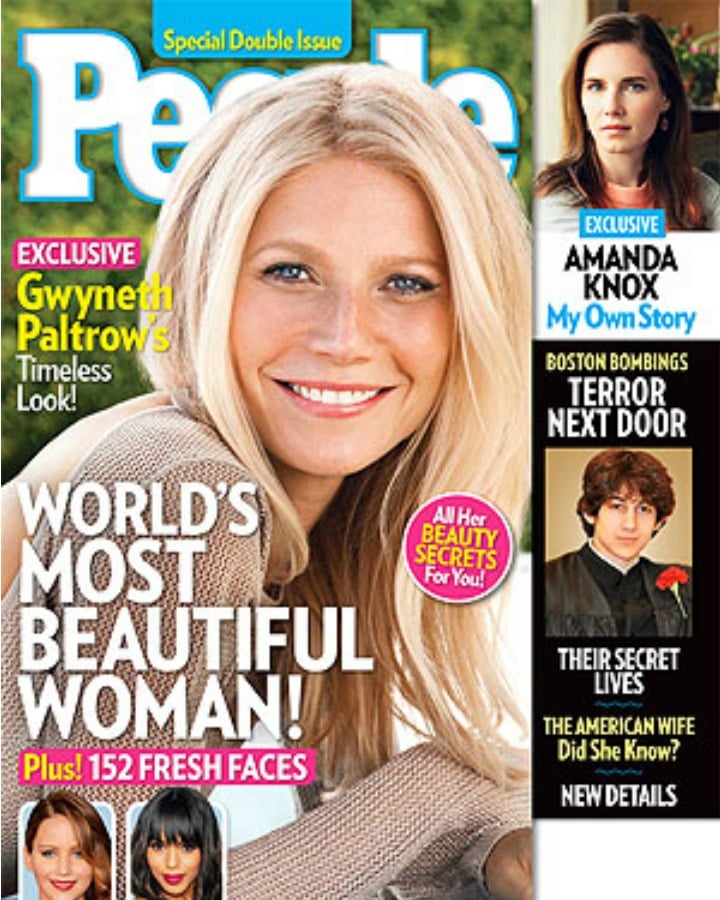 Real as opposed to…….fake?
I'm reminded of the brilliant observation made by Amy Poehler and Tina Fey while hosting the Golden Globes that Gravity, the movie about space starring Sandra and George Clooney. "It's the story of how George Clooney would rather float away into space and die than spend one more minute with a woman his own age.".
Hear hear.
Read more: Nine kick-ass quotes about body image from some of our favourite women.
In the interview accompanying the cover story, Bullock is asked about beauty and while brushing away the idea of being the world's most beautiful woman, makes this observation:
"Real beauty is quiet. Especially in this town, it's just so hard not to say, 'Oh, I need to look like that,' " she explains. "No, be a good person, be a good mom, do a good job with the lunch, let someone cut in front of you who looks like they're in a bigger hurry. The people I find most beautiful are the ones who aren't trying."
I happen to agree with that. But not-trying is not an option in Hollywood. After all, this is a town where anal-bleaching is a standard part of many women's beauty routines. Even your anus can't stop trying to be beautiful. How exhausting that sounds.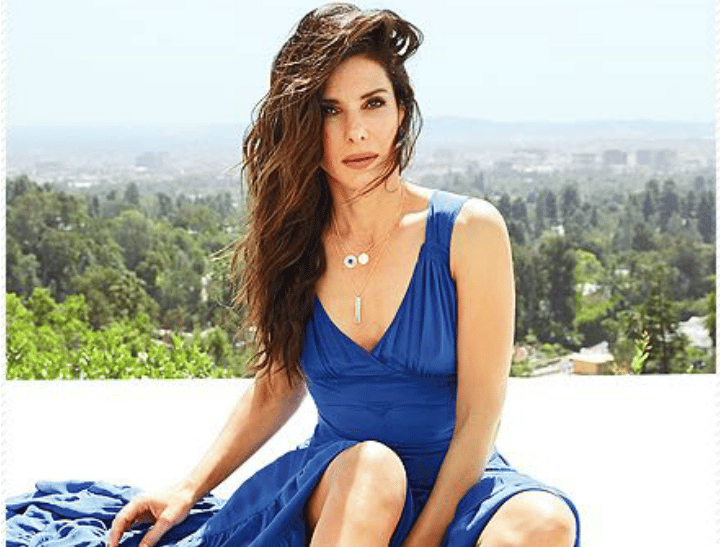 As an actress, Bullock works in an industry that values your external appearance above all else. How hard must it be to maintain a sense of yourself and your value as a woman and a mother and an actor when there is so much focus on your face and your body. For famous women, it's an impossible line to walk.
Read more: It's great to endorse positive body image. But it's even better to actually do something about it.
The oldest ever person to be named "World's Most Beautiful Woman" by People magazine.You 'need' to have enough surgery so that you don't look your age (gasp, the ultimate crime) but not so much that it's evident that you've had surgery (TRY-HARD). Women in Hollywood who cross that line are viciously ridiculed with nasty articles in magazines and online shrieking about how they've ruined their faces and how they look like freaks.
And for those of us who aren't famous, it's a pressure and a dichotomy that we've internalised. Our livelihood may not depend on looking decades younger than our actual age but our self-esteem is certainly impacted.
Being considered sexually attractive is so synonymous with female power and influence. If nobody wants to have sex with you, the mainstream media seems to say, what's the point in your existance? Comedy gold created by Tina Fey, Patricia Arquette and Julia Louis Dreyfus sums it up so perfectly – watch it here.