As natural tans begin fading like the long summer days which bore them, Aussies are reaching for the fake stuff, which can either end in a year-long ethereal glow or… disaster.
Unfortunately for Sam Frost, her quest for sun-kissed perfection has ended in the latter, with the radio host's latest Instagram story showcasing an unenviable fake tan fail.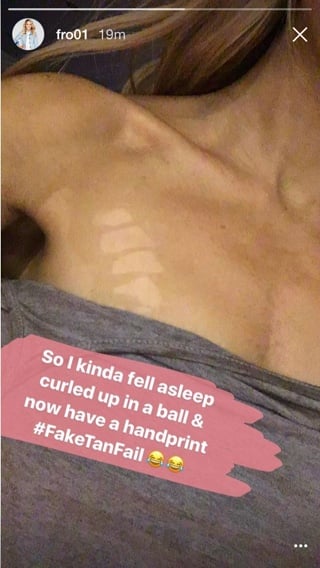 "So I kinda fell asleep curled up in a ball and now have a hand print," the 27-year-old captioned a photo of her freshly tanned chest marred by some big ol' finger marks.
Thankfully, Frost is in good company. Last year, Chrissy Teigen's own post-tan nap fiasco left her with a funky orange print on her white bed sheets.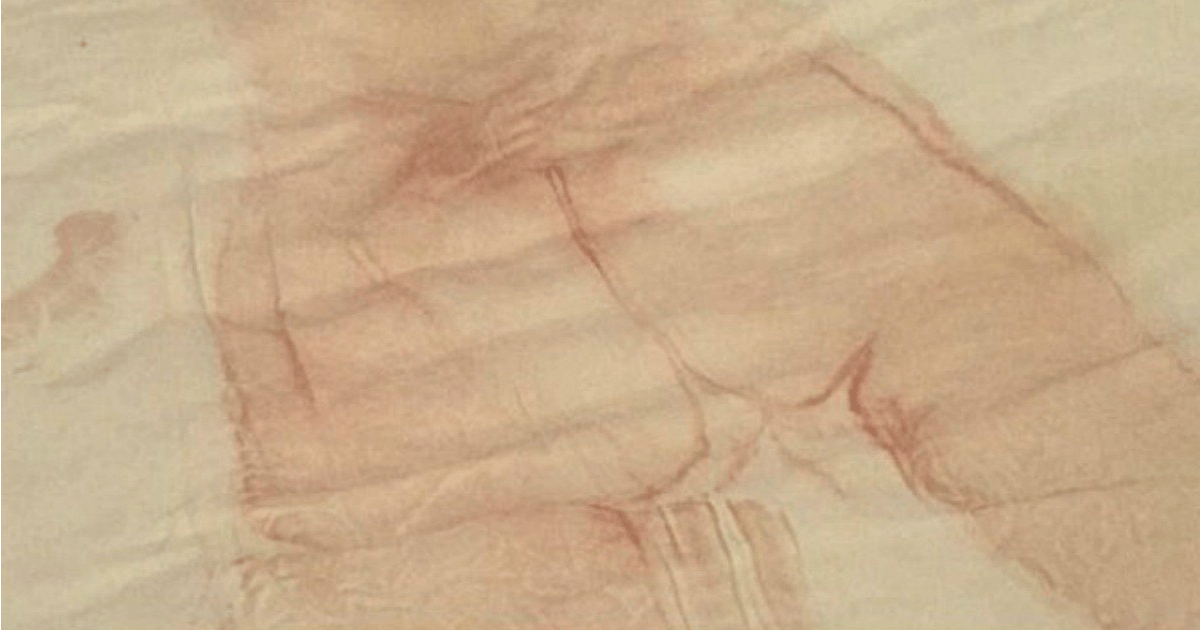 The two gaffes are essentially proof that celebrity or not, having a good kip is always more important than your beauty.
Or bed linen.
Listen: Ask Bossy answers a listener's question: Should I get a spray tan before I give birth?