"I'm using rosehip oil like you recommended, but am finding that it's not as hydrating as my night cream… Am I missing something??" –  Kerry.
Uh oh, Kerry. I think I know what's going on here. Some dingus ("probably Zoë Foster") has bullied you into buying rosehip oil, but hasn't explained how to use it properly.
First things first, you've made an excellent purchasing decision. Whether you bought the Kosmea, Trilogy, Endota, Kora or Crazy Clint's brand (I recommend his version a little less than the former options), you've done good.
Rosehip oil – which is made from the bud of the rose, so do NOT expect it to smell in any way like roses, it's pretty… unrosy, to be honest – offers a way to stave off the signs of ageing if you're younger, and a clever way to revitalise and diminish the signs of ageing if you've already started seeing them. You can find it at the chemist and health food shop and it will be around 20 clams. Probably the best-priced, most effective skin care you'll find.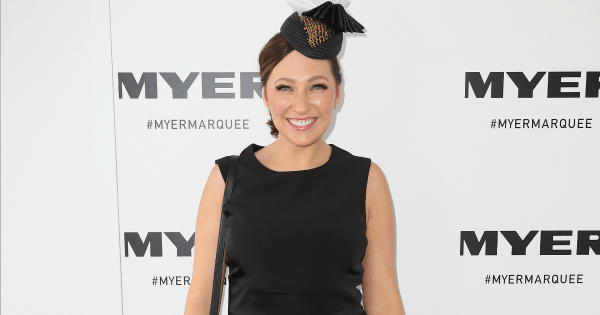 It's kind of a do-it-all, rosehip oil. It will hydrate the skin, aid with evening out skin tone and lightening pigmentation, fade acne scarring and the appearance of fine lines and wrinkles, help to keep the skin firm and bouncy, and because it's almost entirely made of fatty acids, it's terrific for skin cell regeneration and repair.  In addition to all of this, it has antioxidant properties – great for post-sun exposure – and vitamin A, which is great for balancing oily skin, (people with oily or congested skin should have no problem using rosehip oil) and probably the best anti-ageing tool on earth.
It's real good shit, in other words.
Thing is, even though it's lovely and hydrating and nourishing, it is not enough for your skin to just use an oil.
You see, the skin consists of both oils and moisture, and it needs both of these things to function at optimal health. So, we use both! At night, apply your rosehip oil onto clean skin, in the same way you would apply your serum (and yes, it counts as one), and then apply your moisturiser.
I was using it well before I became a beauty know-all, and always panic if I run out. I love to slather it on my face when I'm on a long flight as a kind of mid-air facial, but usually use it at night (as well as an additional, more specific serum to target my pigmentation) under night cream. Give that a whirl, Kez! Give that a big, rosy whirl.
Zoe is an author, columnist and porridge fan. She was beauty director of Cosmopolitan, Harper's BAZAAR and PRIMPED and then collated all the best tips and tricks from her time in these roles for the beauty bible, Amazing Face. She is currently the dating columnist for Cosmopolitan magazine, although her best advice in this arena can probably be found in the dating and relationship guide, Textbook Romance , which she co-wrote with Hamish Blake. Zoe has published three novels, Air Kisses, Playing The Field and The Younger Man, and she rates them among the best novels ever written in the history of the written word. Find more info on her here, or supervise on her daily procrastination here and here.

Please understand that Zoë cannot respond to ALL your questions – but never fear, there are readers that are bound to know the answers, so don't be afraid to ask.
Do you use rosehip oil? Do you have any other questions for Zoe?