It's time to celebrate the most colourful time of the year…
For those lucky enough to attend Sydney's Gay and Lesbian Mardi Gras tonight, it's bound to be an unforgettable evening of celebration and affirmation.
For those of us watching on our televisions from afar, it's an opportunity to share in the celebration.
Mardi Gras is a great event for LGBTI Australians.
It's a powerful demonstration of how far we have come, of our confidence in who we are, and of both our diversity and solidarity as a community.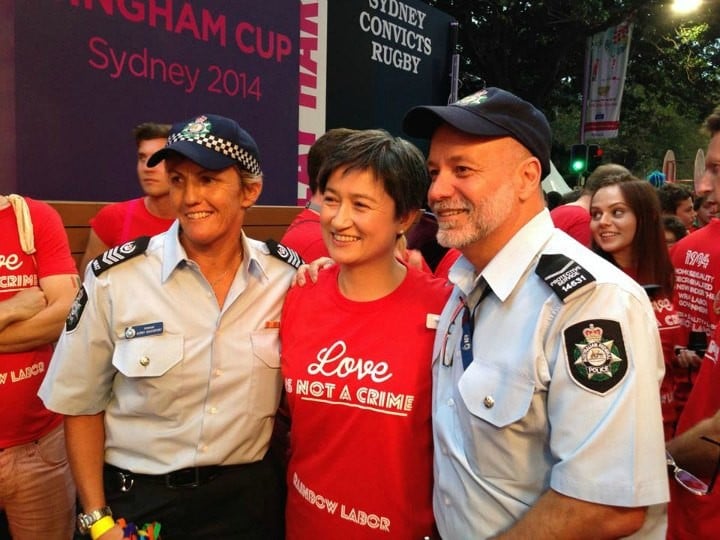 But when we watch Mardi Gras we should remember the event's origins when gay activists marched in protest through the streets of Sydney more than three decades ago.
They were seeking equality.
But they were met by violence, intimidation and harassment.
Read more: Hockey players are getting naked to fight homophobia.
It's because of their courage, and the courage of countless other LGBTI people over the years, that many of the discriminatory laws and policies have been removed.
Yet for all the progress, the violence, intimidation and harassment which confronted those first marchers in Sydney remain a reality for too many LGBTI people today.
And equality has still not been achieved when same-sex couples cannot marry and when LGBTI families do not have the same rights as other families.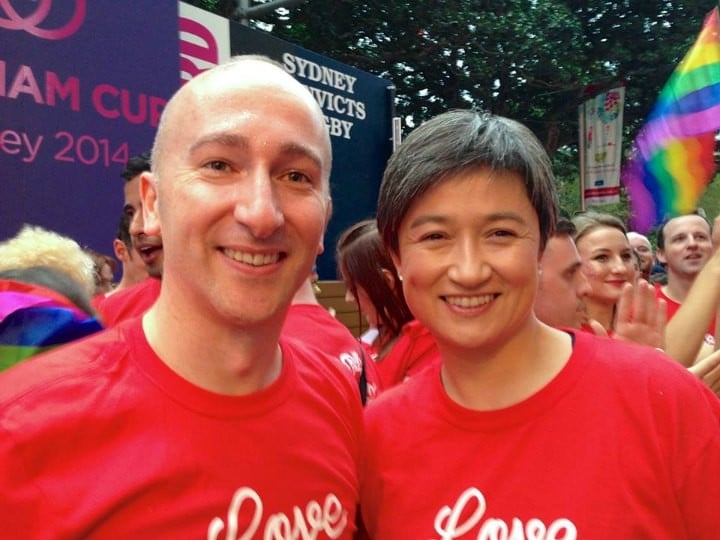 Let's consider each of these issues.
Researchers from the University of Western Sydney have  shown that homophobia is prevalent in Australia's schools and workplaces, on the streets and at other public venues.
They surveyed over 1,000 young people identifying as gay or sexuality diverse and found nearly two-thirds had been verbally abused and close to one in five had been physically abused.
Homophobia is more than prejudice – it is hatred.
It makes its targets feel bullied, abused, isolated, worthless and alone.
So when we watch the Mardi Gras we need to think about those who are not marching – the young boy growing up in the country town or the teenage girl in the local high school, coming to terms with their identity.
We need to speak out against homophobia whenever we encounter it in ordinary life.
Read more: This industry is taking a stance against homophobia.
We also need to keep campaigning for family equality.
The love of same-sex couples is every bit as real as the love of heterosexual couples.
That is why many same-sex couples want to affirm their love publicly in the same way as their straight counterparts.
Community sentiment is strongly in favour of marriage equality.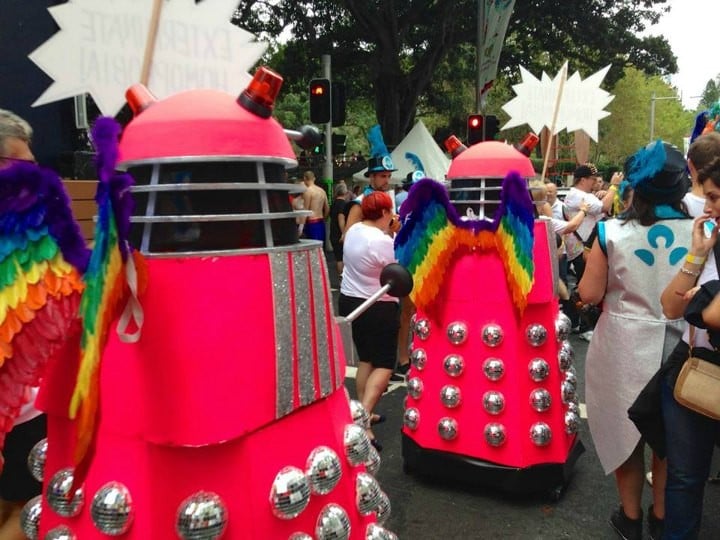 A decade ago, opinion polls showed around a third of Australians supported allowing same-sex couples to marry.
Today, well over two-thirds of Australians now support marriage equality – 72 per cent on the most recent poll, carried out by the Liberal Party's pollster Crosby Textor.
That is a remarkable shift in sentiment – it is rare to see a 30-point movement in public opinion on an important social issue in the space of a decade.
It means the main remaining barrier to marriage equality in Australia is Tony Abbott's refusal to give Liberal Party MPs a genuine conscience vote in federal Parliament.
Marriage is not the only area where LGBTI families do not enjoy full equality.
That's why I welcome the South Australian Government's move to conduct a review of discrimination against individuals and families because of their sexual orientation or gender identity.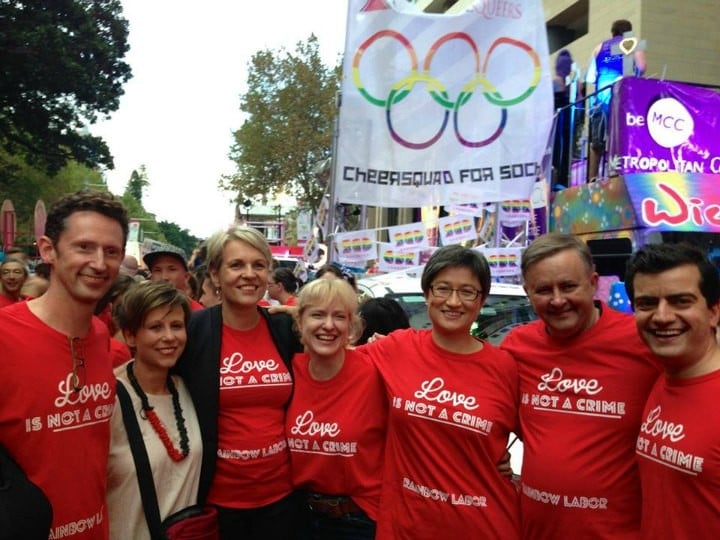 South Australia has a proud history of progressive social reform – we granted women the vote in 1894 and decriminalised homosexuality in 1975.
But in recent years we have fallen behind.
SA now lags most other states on issues like parental recognition and access to IVF and adoption for same sex families.
People who care about equality will now have a chance to have their say in the SA Law Reform Institute review and to support the Equal Families campaign.
So after we sweep up the sequins and switch off the televisions, let's embrace the spirit of Mardi Gras by taking a stand against homophobia and campaigning for true equality.
Will you be attending Mardi Gras this week?