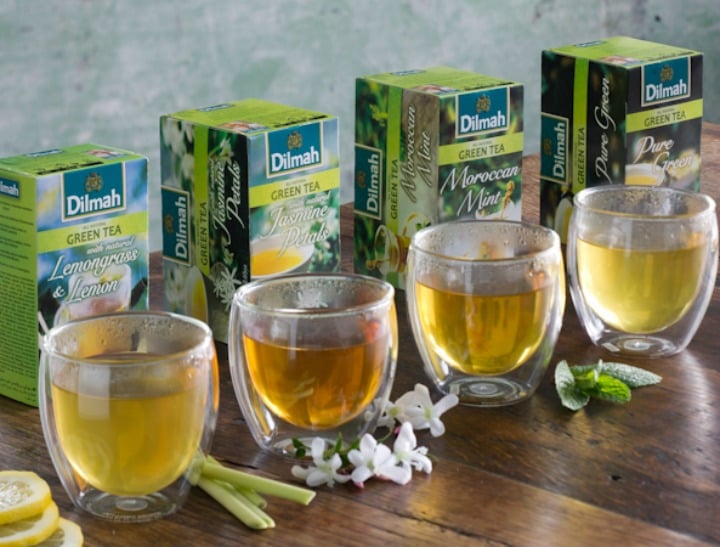 Some lucky Mamamia readers have been trialling Dilmah Green Tea.
According to Dilmah:
Dilmah's green tea range is all-natural and rich in antioxidants. Carefully prepared and dried, the teas provide a range of health benefits, while the natural ingredients add delightful variety and aromas.
There are four unique green teas to choose from:
Green Tea Moroccan Mint: Enlivening and wonderfully refreshing, adding a minty fragrance and taste to a clean, bright green tea.
Green Tea with Jasmine Petals: Fragrant and gentle, combining the softly sweet aroma and taste of real jasmine petals with a gentle green tea.
Pure Green Tea: Light and gentle with a soft herbal note and a pleasantly subtle aroma and taste.
Green Tea with Lemongrass and Lemon: Spritely and aromatic, the mellow green tea perfectly partners the zesty fragrance to produce a graceful finish.
Lovingly selected by this family-run Ceylonese tea company, each of these green teas remain true to the vision of Dilmah's founder, Merrill J. Fernando:
"I promised to keep my green tea natural, respecting a 5000 year old tradition, and I have kept my promise".
The readers who have been trialling Dilmah Green Tea are going to be telling us what they thought of it.
You can join in too, even if you're not part of the trial but have tried the product.