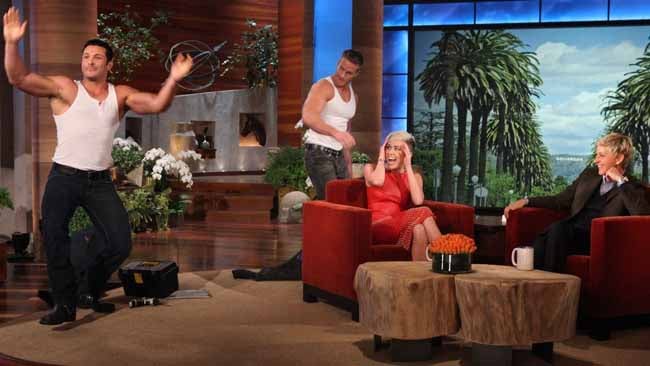 A surprise hens party from Ellen DeGeneres? Who could resist that!
Certainly not former Disneystar, Miley Cyrus. The 19-year-old was discussing plans for her upcoming wedding with Hunger Games' Liam Hemsworth, before being surrounded by two male strippers.
Though hesitant at first, Miley quickly got into the spirit of things and started to throw money at the buff dancers.
Watch the video here: