Michelle wants to teach us all a little somethin' somethin' about the BIRDS and the BEES.
Forget about your sex advice been dished out from a sultry blond with a penchant for leather accessories: your latest go-to guru for spicing up your marriage is none other than Michelle Duggar!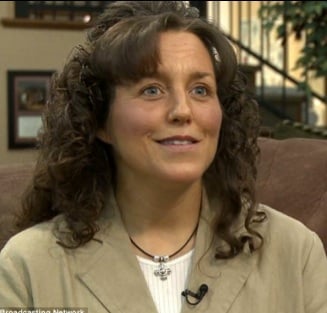 On the family blog www.duggarfamily.com, Michelle has submitted a post entitled "Michelle Duggar's Family Advice For Newlyweds."
And, far from the expected tips on how to properly wash tupperware, cooking the perfect choc-chip cookie, and masking a family sex scandal, Michelle has shocked us all by going straight for the kill and teaching us a little somethin' somethin' about the BIRDS and the BEES.
That's right folks, now that her reality TV show is turfed, Mizz Duggar is opting for a new career as a sex columnist.
Move over Carrie Bradshaw, Michelle is in da house!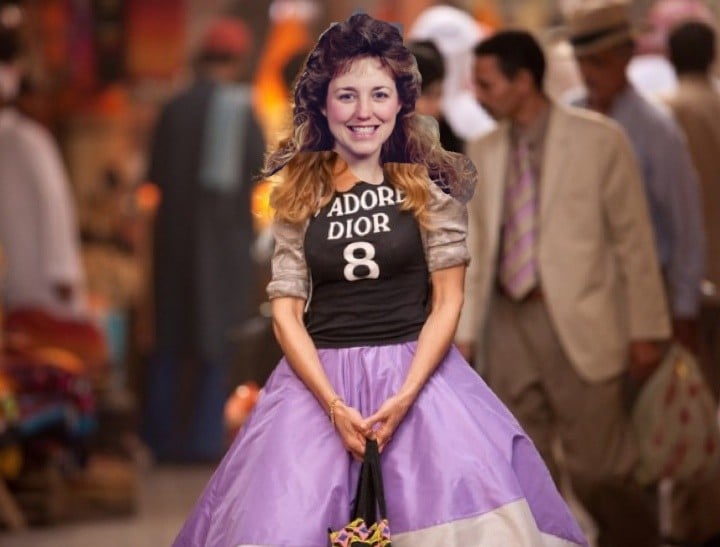 If you're a newlywed, or simply a young woman with 19 children, listen up, because Michelle wants to reveal her secrets to the perfect marriage.
Spoiler alert: it begins (and ends) with the word 'yes'.
Tip #1: Your desire to Get Jiggy Wit It will fade as your get older.
Michelle dishes up the advice she was given by an older friend, when she herself was a young and blushing bride-to-be.
She said, "Michelle, I know you're so excited. You're a bride-to-be, but some day you'll be at this point. I've been married three years and I'm still happily married. I have one child, we're expecting our second and I'm big pregnant. You've got to remember this."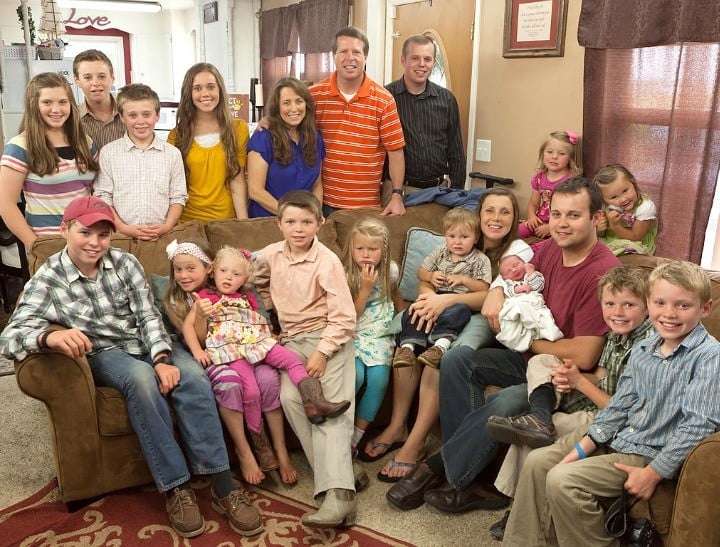 Tip #2: Your booty is his only booty, girl.

"Anyone can iron Jim Bob's shirt, anybody can make lunch for him. He can get his lunch somewhere else. But you are the only one who can meet that special need that he has in his life for intimacy.
"You're it. You're the only one. So don't forget that, that he needs you."
Tip #3: Even if you're a tired mother of 19 children, OPEN THEM LEGS, GIRL! It's show time!
"When you are exhausted at the end of the day, maybe from dealing with little ones, and you fall into bed so exhausted at night, don't forget about him because you and he are the only ones who can have that time together. No one else in the world can meet that need."
(THAT NEED. That need. I think she's talking about sex, you guys. But wait, it gets worse…)
Tip #4: Oh, and don't forget to smile.
"And so be available, and not just available, but be joyfully available for him.
"Smile and be willing to say, 'Yes, sweetie, I am here for you,' no matter what, even though you may be exhausted and big pregnant and you may not feel like he feels.
"I'm still here for you and I'm going to meet that need because I know it's a need for you."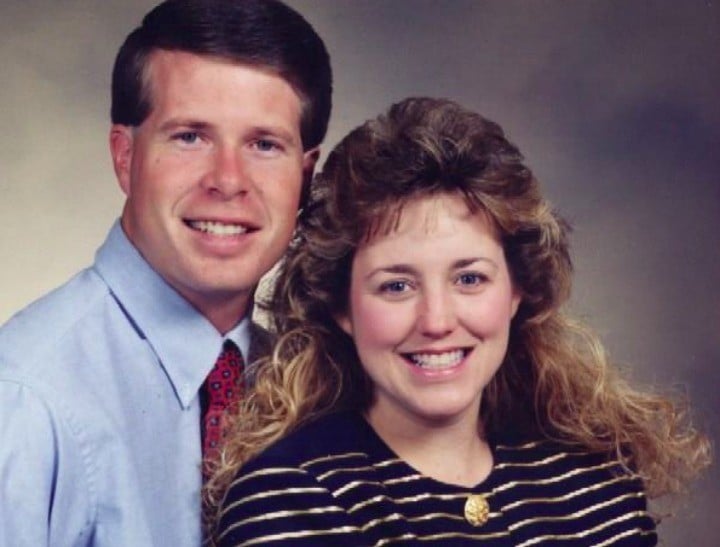 Did you hear that ladies? Next time you're trying to finish work in bed, or have accidentally eaten a family lasagne, or haven't waxed in approximately three summers, WHO CARES! Because it's your job to be joyfully available all of the time. Got it?
Michelle, Sex Goddess, is refusing to let her 31 years of never saying no to her husband extensive experience go to waste, because she's making some kind of Christian-Karma-Sutra Scrapbox for daughter Jill.
"Jim Bob and I say we have the best love life ever because we're so experienced now, but we are also still learning about each other and it's just great. I've gone back and reread some books that were helpful to me and I'm writing out notes to share with Jill.

I'll be giving her a little bridal package that has lots of things that she'll need for the honeymoon.

Jill is very understanding of a lot of things because she's a midwife and she's helped a lot of mothers.

But there are still a lot of things that I want to share with her before her wedding night."
Let me guess your favourite position, Michelle… missionary?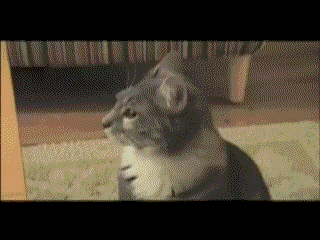 ---