From their infamous interview on a bed to the custody drama that tormented him in his final hours, Michael Hutchence and Paula Yates' love affair was the most dramatic of his life
The official verdict after the death of Michael Hutchence is that he committed suicide, however Paula Yates never accepted the love of her life would voluntarily leave her and their baby girl Tiger Lily. She insists they had plans to marry and have another child, and had discussed new baby names. Why would he deliberately leave them? She told Australian Woman's Weekly, "I truly don't believe that, and I'm not just saying it to make me feel better or try to make Tiger feel better in the future. I just know him."
Hutchence was found hung with his own belt from the door of his Ritz-Carlton hotel room in Sydney's Double Bay in 1997. He was 37. Up until her own death in 2000 from a heroin overdose, Yates insisted it was a auto-erotic act during which he died accidentally. Police on the scene report a hysterical Yates leaving baby Tiger Lily in the VIP area of the hotel, consuming a huge amount of vodka, clearly distraught. Witnesses say she was loudly explaining that Hutchence was into auto-erotic acts and that's why he died.
Despite her insistence that he didn't commit suicide, what is known is that Hutchence was already spiraling out of control before that fateful night. At first his relationship with Yates seemed to be exactly what he needed. Both were free spirits, unafraid to express themselves and both alleged drug users. Depending on who you believe the two were embroiled in a hot affair either before or after Yates interviewed Hutchence on the UK TV show The Big Breakfast.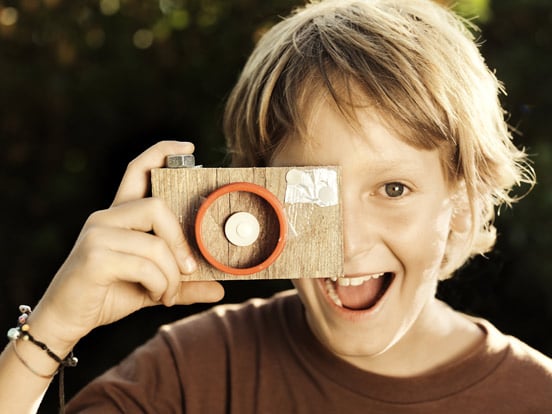 Yates was married to Sir Bob Geldof at the time, a musician who was worshiped in the UK for putting together the 1984 Band Aid project that saw some of the world's biggest music stars donated their time and talent in an effort to raise money for starving children in Africa. He and Yates had three girls when she left him for Hutchence meaning she was tied to the UK and couldn't join Hutchence during his final INXS tour in Australia. Coming to Australia with just Tiger Lily wasn't an option. Her girls needed her. Hutchence understood she couldn't leave her three older daughters but was distraught at the thought of not seeing them for Christmas. He blamed Geldof for the separation, branding him 'evil'.
Last night the movie INXS Never Tear Us Apart on Channel Seven showed a tortured Hutchence begging Geldof to let Yates bring their girls to Australia. Little did Geldof know that he didn't just plan for them to visit, he had lofty dreams they would permanently relocate to Australia. He thought Yates could get a job in TV or radio and he could keep working on his music. Since news of their affair broke in the UK the couple had been held under siege. He dreamed of an idyllic life in Australia free from the scrutiny of a media that still loved Geldof.
In this interview, Yates talks about their baby together, Tiger Lily, who would three short years later find her mother's body in bed after a heroin overdose.
As soon as Yates left Geldof he fought her for custody of their daughters. He'd been humiliated and later confided that his divorce from Yates almost broke him. Losing his girls too was not an option.
On the day of Hutchence's death, Yates was back in court still fighting for permission to take all her children to Australia however the judge refused. Hutchence was committed to a three month INXS tour in Australia. She recalls walking from the courtroom and turning to her solicitor, saying, "This will kill Michael", and he died a few hours later.
After Yates' tragic death from a heroin overdose in 2000 it was revealed she had left custody of Tiger Lily, her daughter with Hutchence, to her ex-husband Geldof.
Yates gave an interview to Australian Woman's Weekly in 1998, just two years before her own tragic death. Tiger Lily was 19-months-old at the time. She was struggling to cope with her loss and refused to accept the coroner's finding that Hutchence's death had been a final, deliberate, despairing act of suicide.
Yates says she was asleep in bed with her three daughters Pixie, seven, Peaches, eight and baby Tiger when the doorbell rang. Her oldest daughter Fifi, 14, was a boarding school at the time. Her friend Belinda was at the front door and told her of Michael's death. Yates says she punched her friend in the face due to the shock. She told Australian Woman's Weekly, "It was awful. I was crying and saying, How can you say something like that to me? It was just like I was dead from then on."
She got straight on a plane with daughter Tiger to be with Michael. "Tiger and I went in and just stayed with Michael. I was relieved to get to him, actually. It seemed like the longest 24 hours of my life just to get to someone. I got to him too late, but I got to him. Tiger saw her dad and then I sent her out and I stayed with Michael."
"I spent a long time with him. I just kept trying to look after him. She talked to him. It was the most private time I'll ever have with Michael, ever. I would have taken him home with me. But it's all so strange because your automatic reaction is to want to make it better and you can't make it better; you can't do anything. The powerlessness is just unimaginable."
Yates discussed Hutchence's death during this interview. She will never believe he committed suicide.
Did you love INXS: Never Tear Us Apart? Do you think they handled Michael's death sensitively?