No, pause.
Remember how last night we were jollily saying we won't know what to do once Married at First Sight finishes because it's taken over our lives, it's all we think about, etc?
Well, we now face a different predicament.
We're coming to terms with the fact that it may never end. There is no end date in sight. We thought this was the last week. But it's on next Sunday. WHY. WHAT IS THERE POSSIBLY LEFT TO DO.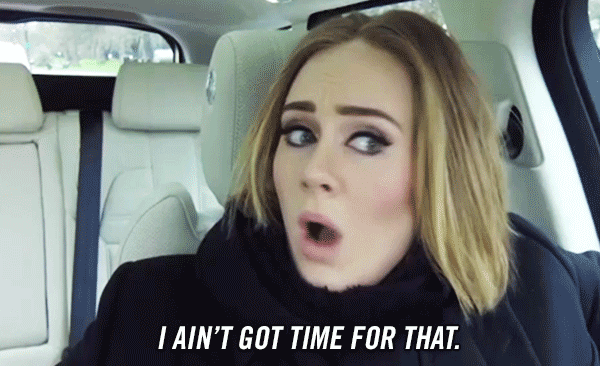 Guys, we are being 100 per cent honest when we say our friend held a finale party tonight. With her family. And friends. An EVENT. To celebrate the show we've all come to love being O-VER. Except it wasn't. And now she looks silly. 
This thing just keeps going. Mel's exhausted. Last night she didn't even turn up for the dinner party. Surely John Aiken has clients to return to. It's too much but it's also not enough. 
Tonight, we're reminded that the couples are about to make their "final decision" about whether to stay together. But... when? It's unclear.
Listen to Clare Stephens and Kelly Glover discuss this episode of Married at First Sight on The Recap: The podcast to listen to after you've watched the show. 
Each couple is spending the week apart with NO COMMUNICATION, and you can see Andy breathe a sigh of relief that he's allowed to go a full seven days without saying one word to anybody.
Anthony's still concerned about the fact that Nadia obviously hates him. "Her energy levels have dropped somewhat," he says, and even though he hasn't said anything particularly gross, our immediate reaction is "ew."
Nadia has straight up stopped speaking to Anthony. He's concerned because her behaviour "changes the game for sure," but it's not a game. So, yeah.
He throws Nadia a 30th birthday but it's literally just balloons and the two of them.
WAIT.
He makes a joke about not knowing Nadia's age. She's 36. It says it on the screen. It's also probably something you should know about your fake wife. OMG we actually want to die.
Meanwhile, Alene says she's going to, "miss Simon and holding his arm which is my favourite part," and in a weird way, we know exactly what she means.
In Michelle's apartment, she's reciting the same clichés we've been hearing for approximately eight weeks now, while Jesse says there's more to the relationship than Michelle knows, which just isn't a thing.
OH THANK GOD MEL'S BACK.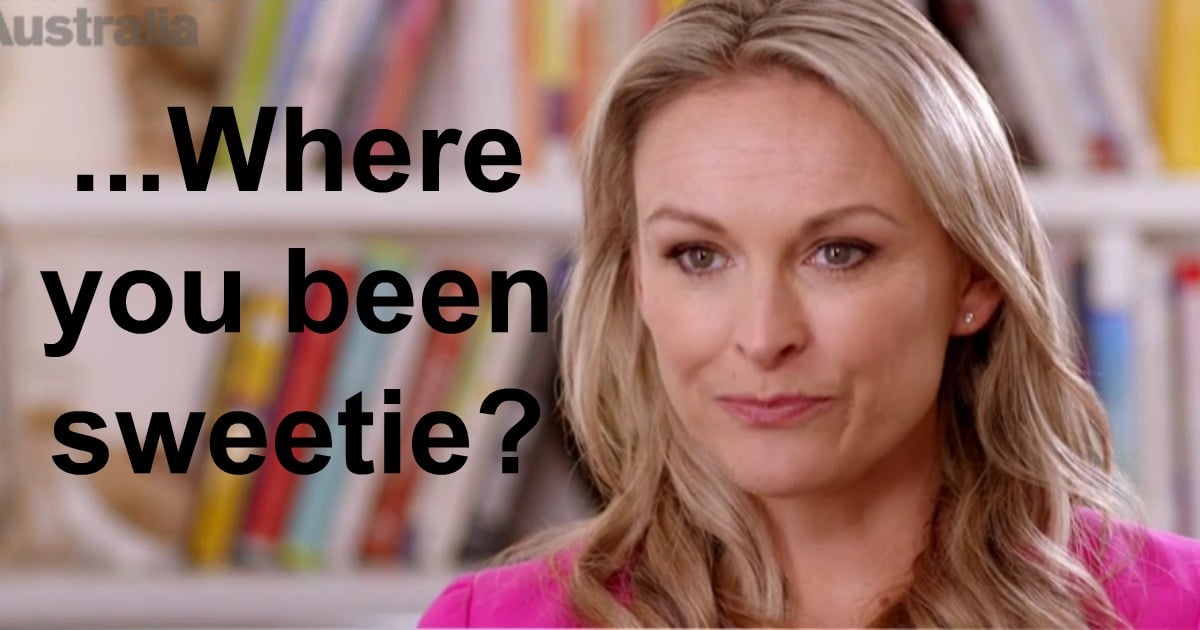 There's no explanation given as to where she went or why she wasn't at last night's dinner party, but she seems kinda pissed. So we're 70-80 per cent sure someone forgot to invite her. Probably Trisha.
Speaking of 70-80 per cent, a vast majority of this episode is, yet again, comprised of goddamn flashbacks. We've already made our feelings known. The flashbacks are, frankly, insulting. They presume ignorance from a highly engaged audience. SHOW US NEW THINGS. THAT'S WHY WE'RE WATCHING.
As we've previously mentioned, every time Simon and Alene are on screen, they play stupid clown music. To make them seem trivial. Tonight is no exception, even though they're about to make a semi-serious decision. Whatever.
Simon's missing Alene and her quirkiness (like when she keeps him in a cage and reaches through to pat his hair), and Alene says her place feels "empty" without Simon. Maybe because it literally is.
We've always loved Alene but... guys. She's sitting in her granny flat alone and the ONLY personalised thing she has is a framed photo of her and Simon from her wedding day. And she's drinking a cup of tea just... looking at it.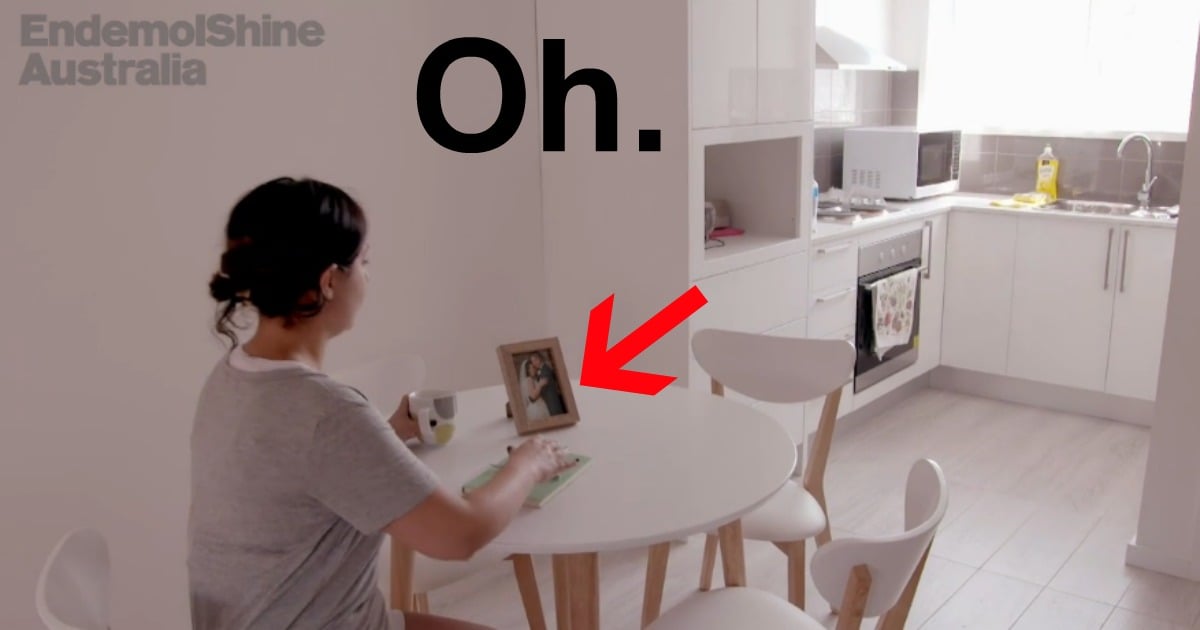 Andy has also returned home, and much to his disappointment, his parents are making him speak. Eugh. He explains that Vanessa wanted someone a bit more talkative and active, and his mum uses the opportunity to throw unnecessary shade at her fake daughter-in-law. "Yes, well, you probably just can't get a word in!" she says, as though Andy isn't introverted to the point where it's very unclear why he chose to appear on national television.
"She does like to hold the floor at times. She is a very domineering lady," she continues. Jesus.
Meanwhile, Vanessa is trying to get confirmation from her dad that Andy is too introverted and their relationship won't work. But her dad is also an introvert, and he refuses to acknowledge that Andy doesn't... say anything.
Stop.
Every time the producers want to pretend Andy has "come out of his shell" during the experiment they do a goddamn flashback to that one time he made a toast at a dinner party. But seriously, it was ONE TIME. And all he said was "I've missed you'se." That's it. That's all he said.
At no point did he ever become an extrovert. 
OH SHH PLS IT'S THE BRIDESMAIDZILLA SHE'S BACK AND WE FORGOT ABOUT THAT ONE TIME SHE WAS PSYCHIC.
Alene has come to her to discuss Simon (obviously), and one of our favourite things about psychic bridesmaid would have to be how she refers to their future relationship as "long distant." Not "long distance," but "long distant."
She says Simon hasn't swept Alene off her feet but she's literally been negative for no reason this entire time and we're not listening to anything she says unless it's a psychic prediction.
Oh, no. Andy's talking to his friend Tommo who unnecessarily hates Vanessa. He makes a joke about how she could speak underwater with a mouth full of marbles and it's like, um, at least she speaks. And also... his name is Tommo. So, um, he doesn't really get an opinion.
EUGH - they're trying to create suspense with music etc and it's just awkward. Simon starts reciting rogue sh*t that is quite literally meaningless, such as, "There's always a chance that something unplanned could occur."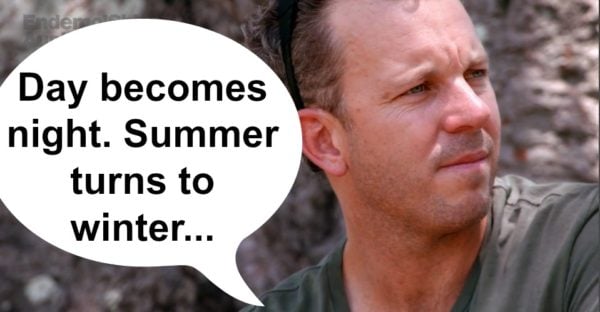 What... what are you even talking about?
"Something could change immediately," he says, and honestly we have stuff to do (spoiler: we don't) and thus do not have time for this filler crap.
First it's Vanessa and Andy, and it becomes overwhelmingly clear that this episode could have quite easily been cut down to approximately 42 seconds.
Vanessa just repeats the words 'extrovert' 'introvert' 11 more times and we actually feel like we might be going crazy.
She tells the camera she doesn't "want to hurt his feelings," and basically says she's all in - the only hurdle is his overall personality.
It's all pretty repetitive until we find that Andy is in a suit on the beach... without shoes. And we don't like it. At all.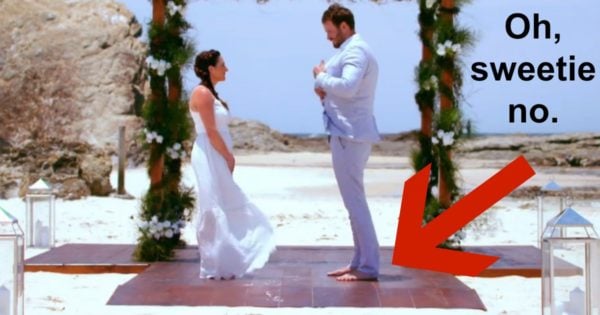 He tells Vanessa how much he likes her and says he doesn't want her to change at all, before profusely apologising for his personality.
Vanessa then admits they have some hurdles to cross (for eg. she has to fundamentally change who Andy is which may take time) but she will settle for now.
They kiss and goddamn.
That narrative arc sucked. Like the development of their relationship did NOT at ALL make for good television. We're sorry we even had to recap that. Like, genuinely sorry.
NO STOP IT'S SIMON AND ALENE PLS.
The music is definitely trying to create suspense but we are having none of it.
Look.
This show has been very much about the blossoming love of Sean and Susan, and rightfully so. But Alene and Simon may just be the very true love story from this season.
Guys, they really like each other.
Simon says, "Come here! You look delicious," to Alene, and she does look delicious.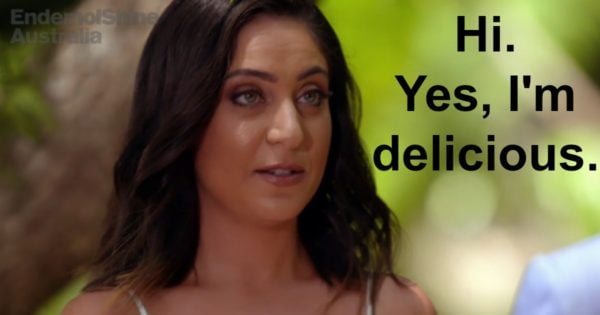 Alene tells Simon how much she missed holding his arm and booping his face and so on. She says she would change nothing about the last eight weeks and they have more in common than she ever could have imagined.
Omg, stop it.
"I was holding back," Simon responds.
"I know we come from different worlds, different lives, different backgrounds, and I'm not going to lie, I had no idea why we were even matched at the start... but I wouldn't have changed a thing about our time together."
NO.
WE ALWAYS LIKED ALENE AND SIMON. WE KNEW THIS WOULD WORK BECAUSE TRISHA EVEN TOLD US AND WE WROTE ABOUT IT AT THE BEGINNING OF FEBRUARY. IT'S RIGHT HERE. THANK U.
He says he wants to stay with Alene and they do this awkward AF shuffle towards each other and it's beautiful. She makes a joke about the treehouse behind them and how they should live there and it's funny but it's also sad because that's the only way they'd ever be able to afford to live in Sydney.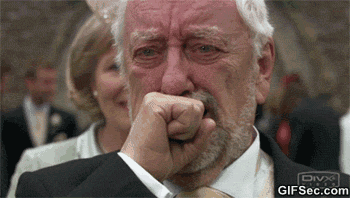 UNTIL TOMORROW NIGHT.
You can follow Clare and Jessie Stephens on Facebook here. 
Listen to all of the MAFS episodes, recapped, on The Recap podcast: