All the news you need to know from Australia and around the world.
1. Search for Malaysia Airlines Flight 370 continues on the anniversary of its disappearance.
By Samantha Hawley for ABC News.
The Malaysian government has promised relatives of flight MH370 passengers the search for the missing plane will not be abandoned on the first anniversary of its disappearance.
Today marks one year since the flight from Kuala Lumpur to Beijing disappeared from radar screens, with an international team expected to release a report on the plane's change of trajectory towards the southern Indian Ocean.
The milestone is a painful one for the families of the missing passengers.
"This year is very important for us. Because of the pain, suffering and torture," Kelly Wen, one passenger's wife, said.
"I don't know how to describe it."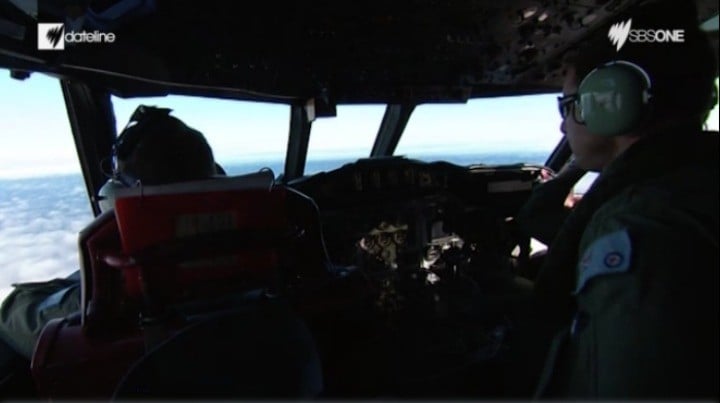 Liu Jiuying, the sister of one of passengers, said she did not know how to cope.
"We haven't told my mother. We're lying to her," she said.
On March 8, 2014, the Malaysia Airlines flight set off on its doomed journey from Kuala Lumpur with 239 passengers and crew on board, including six Australians.
Two-thirds of those on board the flight were Chinese, and in Kuala Lumpur their families gathered to demand answers.
"We hope the Malaysian government will meet us instead of avoiding us. I don't know why they are doing that," Ms Wen said.
Read more: The final minutes of Malaysia Airlines Flight MH370.
Twelve months on and millions of dollars later, the search on the ocean floor continues but not a single piece of the plane has been found.
Malaysian transport minister Liow Tong Lai said Saturday his government remained committed to the search but added it remained unclear what the next steps would be if the deep-sea search currently underway found nothing.
"The people of Malaysia remember this date. The world community will remember this date – the March 8 disappearance of MH370 – and we are together with the next of kin," he said.
"I would like to say to the next of kin that we will continue to be committed to the search."
Read more: MH370: Families of loved ones were told they may be dead via text.
But Mr Liow said if nothing was found in the zone currently being scoured, the team would "have to go back to the drawing board".
He said they would re-examine all available data used to determine a suspected crash zone.
"We need the experts to advise us how to move forward," Mr Liow said.
Mr Liow's comments echoed comments made recently by Prime Minister Tony Abbott who raised doubts about an open-ended search for the aircraft.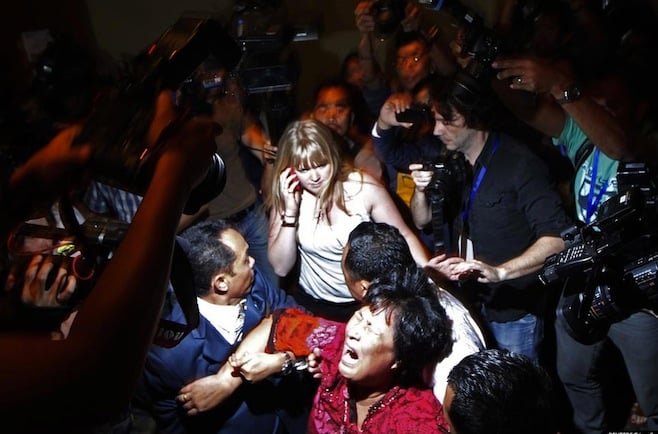 On Thursday, Mr Abbott said while he was committed to the current operation he "can't promise that the search will go on at this intensity forever".
Four ships involved in the Australian-led search are now using sophisticated sonar systems to scour a huge and previously unmapped undersea region.
The original story was published on ABC News, but has been republished here with full permission.
2. Teen brothers were stopped by customs at Sydney Airport en route to the Middle East.
By ABC Online.
The Federal Government has praised the work of Customs officers who intercepted two Sydney teenage brothers, believed to be travelling to conflict zones in the Middle East.
The 16 and 17-year-olds came to the attention of Customs officers at Sydney Airport on Friday.
They had return tickets to an undisclosed destination in the Middle East and a search of their luggage raised further suspicions of their intent.
Customs officers determined that they were intending to travel without the knowledge of their parents.
The brothers were later allowed to leave the airport with their parents and were issued court attendance notices.
Minister for Immigration and Border Protection Peter Dutton said the teenagers were stopped on their way to a potentially very dangerous situation.
The Foreign Fighters Bill passed by Parliament last October makes it illegal to travel to areas declared as terrorist zones, without a specific humanitarian or family purpose.
Under the bill, Customs officers are allowed to detain people at the airport if they believe they may be travelling to one of the prohibited areas.
Foreign Minister Julie Bishop has listed both the province of Al-Raqqa in Syria and Mosul in Iraq as off-limits.
Australians found to be illegally visiting the regions could face up to 10 years' prison.
The original story was published on ABC News, but has been republished here with full permission.
3. A list of Australia's 30 richest self-made women has been released.
In honour of International Women's Day, Business Review Weekly have released a list of our richest women. Their combined total net worth is more than $5.4 billion.
TPG co-founder Vicky Teoh tops the list with $938 million. The main source of her wealth is from her shareholding in ASX-listed TPG. She has been followed by Charlotte Vidor, who is second on the list, from her involvement in Toga Hotel Group with $385 million.
Coming in third Hazel Rowe, who makes her debut with a $376 million fortune. Ms Rowe, with her husband, founded Super Cheap Auto which in turn became Super Retail Group. It has 580 stores across Australia and New Zealand.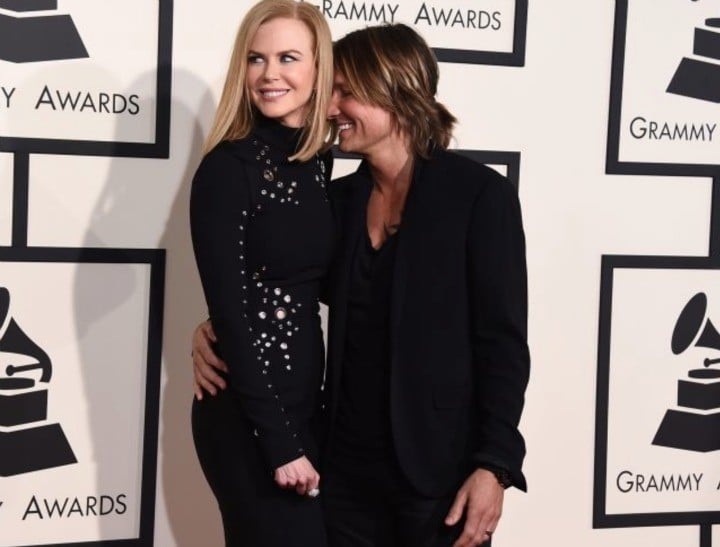 Nicole Kidman is the highest household name on the list doing in sixth at $331 million from films and endorsement deals. Kylie Minogue, Cate Blanchett and Elle Macpherson are the other entertainers on the list.
Michelle Bridges is also on the list at number 29, mainly due to her fitness empire's expansion into the US which now earns her $53 million.
4. Anti-marriage equality ad has aired on Australia TV.
The advertisement claims that children miss out on "having a mother and a father" in a same-sex marriage. It has been sponsored by the Australian Marriage Forum, and was intended to be aired during the Mardi Gras parade.
The national director of Australian Marriage Equality, Rodney Croome, believes the ad's timing highlights how "out of place anti-gay prejudice is in our increasingly inclusive and respectful society."
"If this campaign has any impact at all, its obvious prejudice and fearmongering will actually increase support for marriage equality," he said.
For more: Rev Fred Nile says he hates Mardi Gras. Shocks no one.
You can watch the ad below.
5. Egypt is investigating tourist porn film made at the pyramids.
Russian tourists have made a porno at the pyramids – and Egypt has given a the tape over to a public prosecutor, the government has said.
"There is unlawful footage of pornographic scenes in the area of the pyramids made by a foreign female tourist," Antiquities Minister Mamdouh al-Damaty said in a statement, adding that he had referred the issue to the public prosecutor.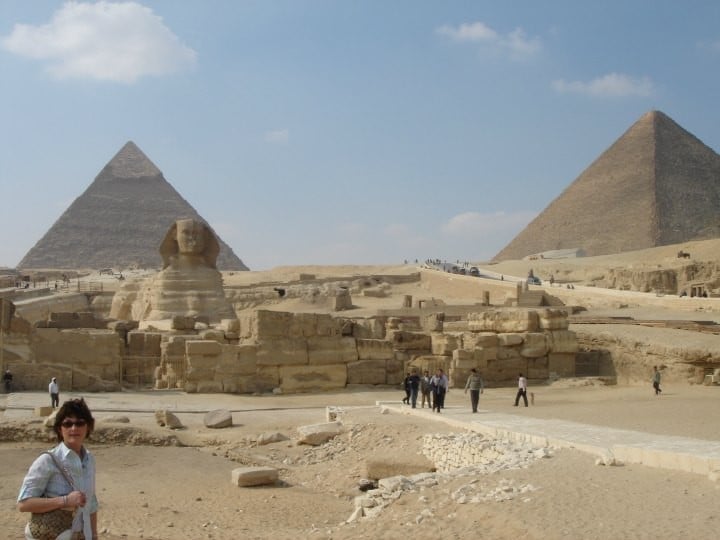 The 10-minute video was posted online last year, local newspaper Al Masry Al Youm said, but the incident has only been brought to light today when the paper published a story with screenshots from the video, revealing a women's breasts.
The privately owned paper said the video shows nudity and sex acts by Russian-speaking tourists near the 4,500 year-old Giza pyramids and the Sphinx. The video, however, has not been seen by anyone outside the Egyptian government.