It's been a rollercoaster 24 hours when it comes to Love Actually news.
First, we learned the original cast is reuniting 14 years after the film hit cinema screens (YAY).
Then, we realised that one of our favourite on-screen couples would not be returning (BOO).
Thankfully, we've got a dose of good news to cheer you back up: the first images from the set of the reunion are here.
Thanks to the official Red Nose Day Twitter account, we've been given a behind-the-scenes peek at the cast getting back together.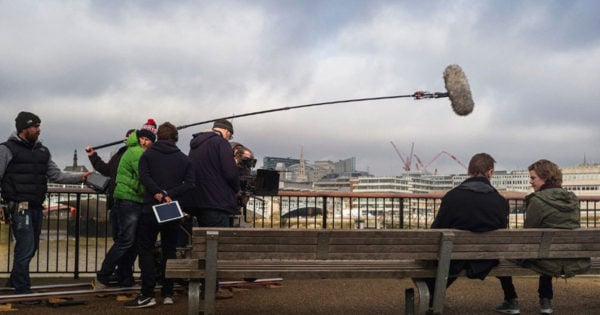 (Trust us: it makes the news that the sequel is only a 10 minute comedy special so much better).
The first duo to return to the set were Liam Neeson and Thomas Brodie-Sangster who played the adorable Daniel and Sam in the original.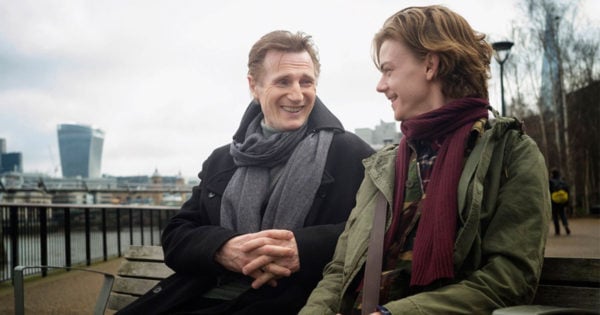 If the location looks familiar, it's because it's the exact same spot that Daniel and Sam had that adorably heartbreaking conversation about Sam's love for his classmate Joanna.
Luckily for Sam (and for us), Joanna (aka actress Olivia Olson) is also returning for the reunion special, albeit looking slightly older than the All I Want for Christmas Is You singing girl we know from the 2003 film.
Oh hello #rednosedayactually cast member looking slightly older than she did in the original film.... pic.twitter.com/6OY7SHP9dc

— emma freud (@emmafreud) February 16, 2017
We hope this means that Sam and Joanna are living happily ever after...although we will have to wait until March to find out.
The sequel - called Red Nose Day Actually - will air on March 24 on BBC One and will also be broadcast as part of NBC's Red Nose Day Special on May 25.
For the best TV and entertainment news of the week, don't miss the latest episode of The Binge.