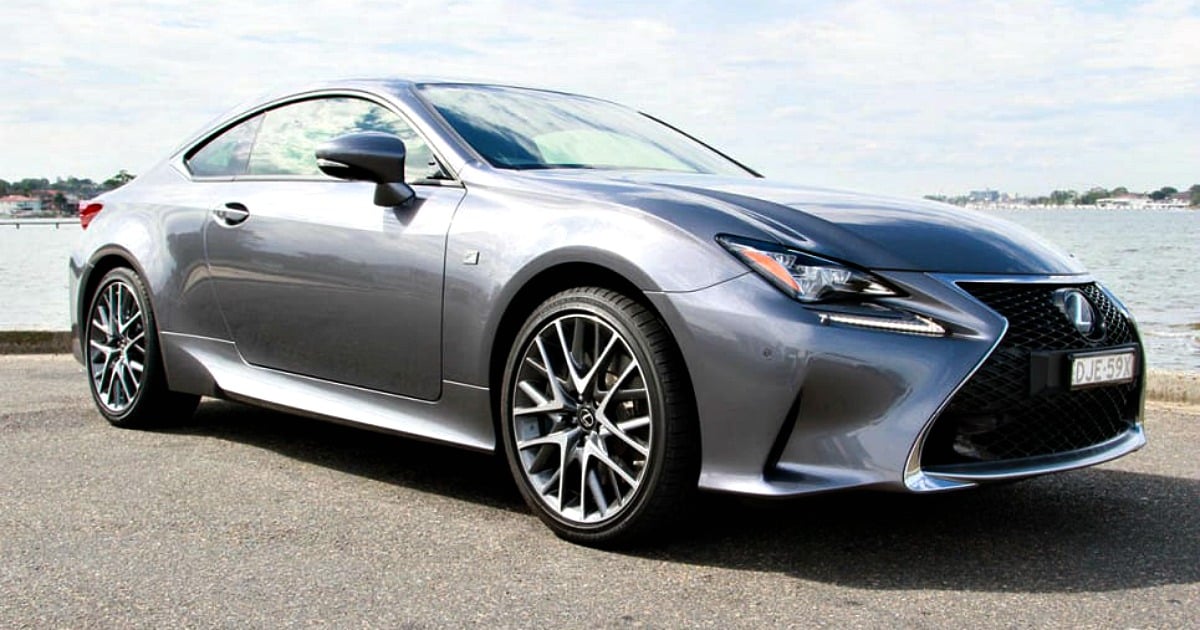 Peter Anderson road tests and reviews the Lexus RC200t F Sport coupe, with specs, fuel consumption and verdict.
Lexus has a patchy history with sporting coupes. One particularly memorable one, for perhaps the wrong reasons, was the folding hardtop SC430 that was terrible in almost every way. It's one saving grace was the excellent build quality. And who could forget the low-volume importer's favourite, the rebadged Toyota Soarer, which also wore the SC moniker.
Things changed for the better when the RC launched. With styling based on the myriad coupe concepts that Lexus churns out with seemingly twice-annual regularity dropped on top of the sporty IS sedan's underpinnings, things were looking up.
When we drove the RC F, V8-powered IS F replacement, we nodded and said Lexus had finally done it. But not everyone wants or can afford a sports coupe with a high-revving V8, so Lexus kindly provided a whole range of cars to suit more tastes and more budgets.
And so we're here in the cheaper seats – the RC 200t F Sport.
Does it represent good value for the price? What features does it come with?
Well, these aren't the cheapest RC seats money can buy. The range starts with the RC Luxury in either 200t ($65,090) or V6-powered 350 ($68,390) form, with the F Sport coming in at $74,180 and $77,240 in 200t and 350 guises respectively. On your way to the $158,837 RC F Carbon there's the Sports Luxury in turbo or six-cylinder, and an entry level RC F.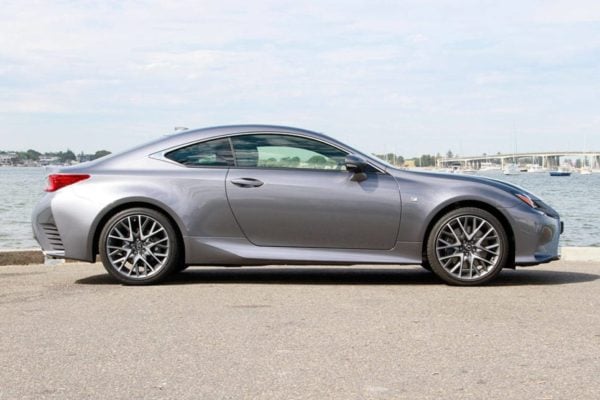 Our car for the week was the RC200t F Sport at $74,180. At that price, you can expect a 17-speaker Mark Levinson stereo, 19-inch alloys, dual zone climate control, a comprehensive safety package, reversing camera, keyless entry and start, sports pedals, part leather trim, electronic dampers, active cruise control, electric heated/cooled front seats with memory, sat nav, parking sensors front and rear, power everything, auto LED headlights and auto wipers.
Premium paint is an irritating $1500 (although it is very good paint) and you can add the 'Enhancement Pack' for $3500 which brings a sunroof, lane departure warning and high beam assist. Or just have the sunroof for $2500.
The stereo, sat nav and various functions are all run from the integrated dash screen and, in the RC, instead of the strange click mouse there's a trackpad. And... it's worse. Again, Lexus has put in a valiant effort, but the the hardware is badly let down by a poorly-designed software interface.
How practical is the space inside?
Obviously switching from the IS sedan to the RC Coupe is going to reduce the practicality of your Lexus. Not only do you lose two doors and a chunk of rear headroom, the middle rear seat is replaced with a shallow plastic tray, like a BMW 4 Series.
Front passengers get pretty much the same deal as they would in the IS sedan, apart from sitting lower and having longer, heavier doors to deal with, so that means the same two cupholders and same two bottle holders. The interior is otherwise as bereft of useful storage slots and cubbies as its sedan counterpart.
Interestingly, the boot loses only a small amount of volume, down to 423 litres from 480.
Back seat passengers will need to be of the shorter variety because leg, foot and headroom are compromised by the roofline, lower driver's seat and generally truncated nature of the cabin.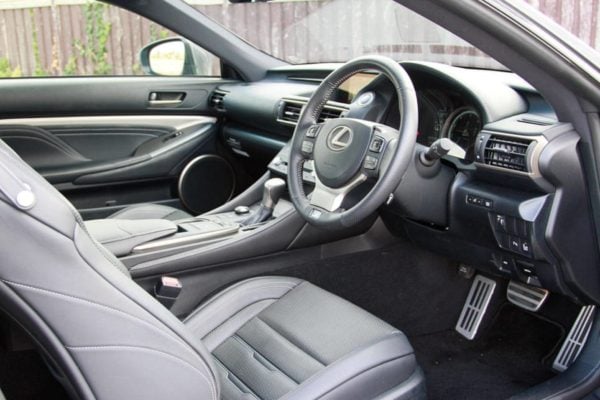 Is there anything interesting about its design?
The RC divides opinion in the CarsGuide office, but there is absolutely no denying the near-perfect proportions of the coupe bodyshell. Viewed in profile it's hard to pick what you could change to improve it. All of the ratios are bang on, the roofline is near-perfect, maybe the rear overhang is just a tick too long. Even the apparent rake (a trick of the lines drawing the eye upward front to rear) makes it look fast and sleek.
Up front is Lexus' dominant spindle grille with its 3D effect honeycomb, the headlights and DRLs squeezing into the space the frame creates. It's muscular and lithe without being overbearing or too busy. Things aren't quite as resolved at the rear - the taillights sit proud of the bodywork and look as though you could pop them off and replace them, Lego-style.
Inside suffers from the same dash design as the IS sedan, which is a pity. In the RC it's  more imposing as you sit lower behind the wheel, and it feels like a wave about to break over you. It's not bad, but when you sit in an Audi and BMW, you notice the effort expended to slim the appearance of the dash. On the flipside, the Lexus feels very cosy and cosseting.
What are the key stats for the engine and transmission?
The RC200t is powered by a 2.0-litre turbo four cylinder, producing 180kw and 350Nm. Power is sent to the rear wheels via an eight-speed automatic transmission. A limited slip-differential is one of the benefits of the F Sport model spec.
The sprint from 0-100km/h is over in 7.5 seconds, the 1725kg kerb weight (this figure is quoted for all 200t RCs, which seems suspicious) knocking the edge off those power figures. As an example, the considerably less powerful BMW 420i can match the 0-100km/h figure because it is almost 300kg lighter.
The four-cylinder features stop-start in an attempt to cut consumption.
The RC is rated to tow 745kg unbraked and 1600kg braked.
How much fuel does it consume?
Lexus claims 7.3L/100km on the combined cycle but as with the IS sedan, that figure is a remote possibility, our time with the car returning 11.7L/100km in mostly gentle suburban running and some highway work.
What's it like to drive?
The F Sport has a few goodies on it that set it apart from the Luxury spec, and point to a more driver-oriented experience.
For a start, you get a Sport+ driving mode added to the rotary dial selector on the console which acts on the throttle, transmission and suspension. The suspension is stiffer to start with and there's a limited slip diff between the rear wheels, which usually promises a little extra fun out of corners.
That's all well and good, but there's no getting away from the weight of the RC, which is frustrating. The Lexus chassis team has done a stellar job to mask some of the heft, with good turn-in from the well-weighted steering and a fluid approach to getting through corners. Things get a little awkward when the suspension is really loaded up, encouraging you to back off and wait for everything to catch up again.
It is fun, and would be more fun if the transmission was a little more responsive to the right foot, particularly as I quite like gearboxes to be in second when I punch out of a corner. This one seems to want to stay in a higher gear, perhaps hoping I won't put my foot down too hard.
In normal driving, the RC is as comfortable and serene a car as they come. Even in Sport+ mode, the car retains its refined, loping nature, the engine a distant whirr, the cabin filled with the sounds of the stereo or normal volume conversation. Seating for front seat occupants is top-notch, my back and backside shrugging off a long trip in a way I could only dream of in some similar cars.
What safety equipment is fitted? What safety rating?
On-board safety tech includes eight airbags (including knee bags for front seat occupants), ABS, stability and traction controls, blind spot sensor, active bonnet, rear cross traffic alert, brake assist and driver attention detection.
The RC has not been crash-tested by ANCAP or EuroNCAP but it did well in the US IIHS (Insurance Institute for Highway Safety) testing, qualifying as a 'Top Safety Pick+.'
Ownership
The Lexus range comes with a four year/100,000km warranty with roadside assist for the duration. Servicing is every 15,000km or twelve months, whichever comes first.
Sadly there's no fixed or capped-price servicing regime, not even a pre-pay option like the stingy Germans. Lexus will only commit to indicative pricing, although the first service at 15,000km is priced keenly - it's free.
When you buy a Lexus, they don't like to let go of you. My father-in-law's original IS 200 is still fetched by the dealership - should he so desire - for its annual service. If he chooses to darken the dealership door himself, he'll drive out in a loan car. Nobody has ever stalked him at the dealership demanding he consider a new one.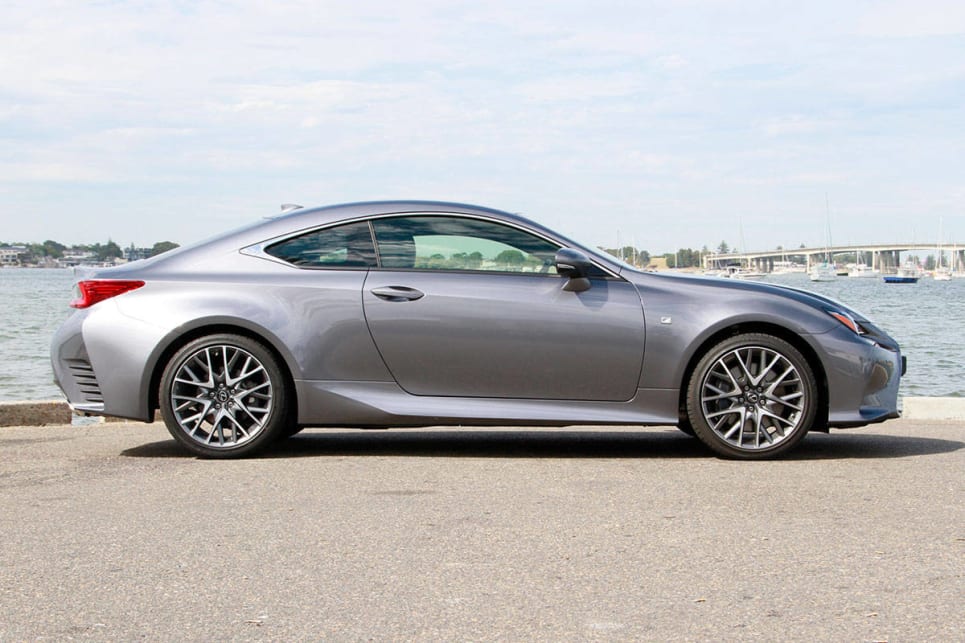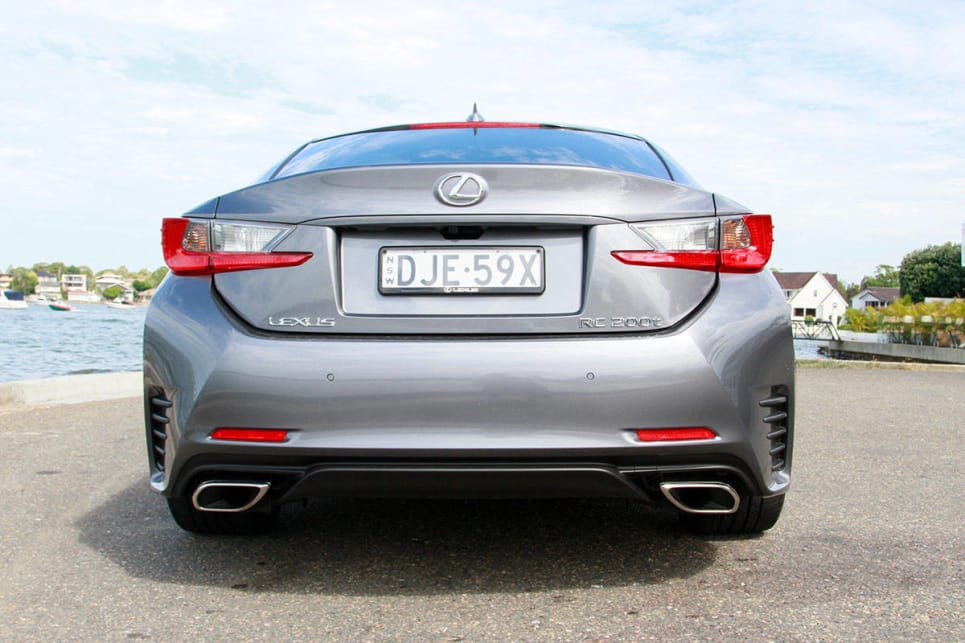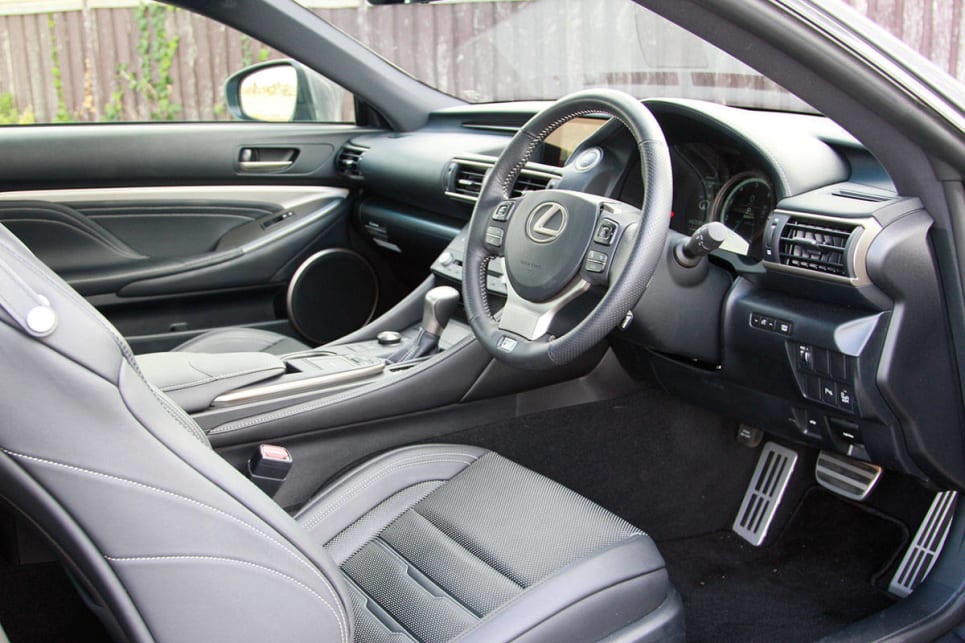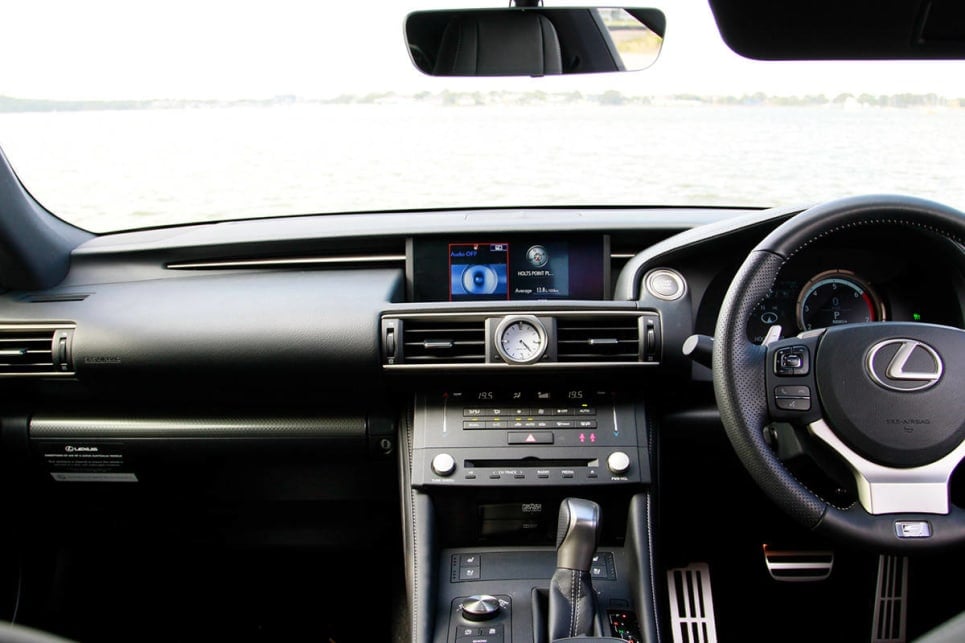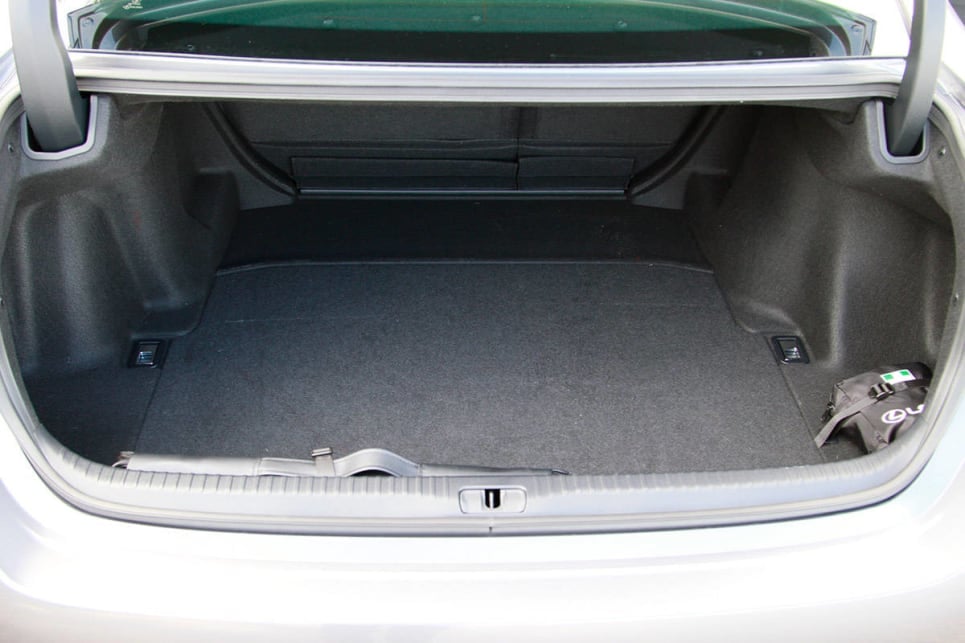 Verdict
The RC200t is another fine car from Lexus, but it wouldn't lure me away from a BMW 4-Series (which isn't as pretty or well-equipped, I know) without some convincing. Having said that, it's an excellent car - quiet, and refined, it combines brisk performance with an effortless driving experience. The pricing seems stiff at first, but the car is absolutely loaded with stuff and looks terrific.
And if you don't need that Germanic chassis brilliance, or you like a more muscular looking thing, the RC is probably for you.
Hot or hideous? Tell us what you think in the comments below.
This story originally appeared on CarsGuide