As the time-honoured saying goes, the best offence is a good defence, and when it comes to smoothing out the frayed post-Brexit relationship between France and the UK, the best defence is clearly the Duchess of Cambridge dressed in Chanel.
Taking a two-day trip to Paris with the Duke of Cambridge over the weekend, Kate Middleton did just that, and naturally, the internet has been in envious meltdown ever since.
The 35-year-old kicked off the visit wearing a St Patrick's Day-friendly green coat by French-born designer Catherine Walker before changing into a Jenny Packham gown for an evening event.
Day two, however, Middleton ramped things up and went all out, wearing a Chanel dress and logo belt from the fashion house's most recent spring/summer 2017 pre-Collection, and carrying a dark red Chanel mini bag from the fall-winter 2015/2016 collection. To round out the outfit, the mother-of-two also wore a necklace, watch and earrings by iconic French jewellers, Cartier.
Interestingly, this all happened just as British Prime Minister Theresa May declared the UK would commence proceedings to leave the European Union next week on March 29. It's an announcement that, despite its anticipation, was bound to ruffle their neighbours' feathers.
The internet has decided this is no coincidence: there is definitely, maybe, a hidden message in Wills and Kate's pre-Brexit charm offensive. And as we all know, sartorial diplomacy is only the best kind of diplomacy.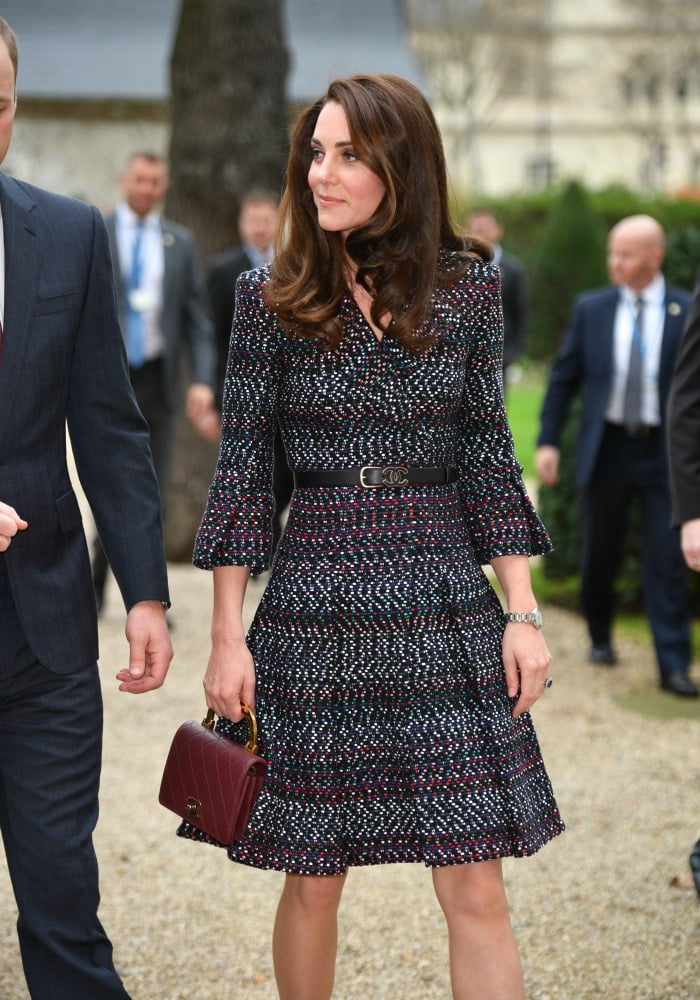 So while the UK may slowly be backing its way out of the European Union thanks to Brexit, Middleton essentially used the visit to scream 'Vive la France!' without actually opening her mouth.
While visiting the capital the couple met with French President Francois Hollande, attended an official dinner hosted by her Majesty's Ambassador to France, visited the Musée d'Orsay, met with a number of charity groups, and attended a rugby match between France and Wales.
Kate Middleton out on tour. Post continues after gallery...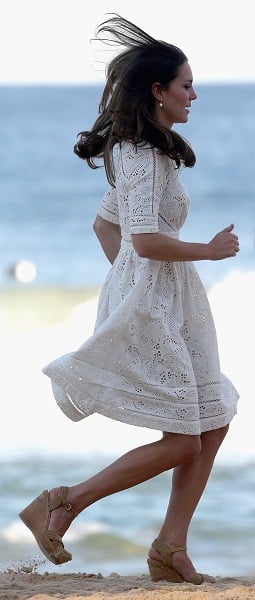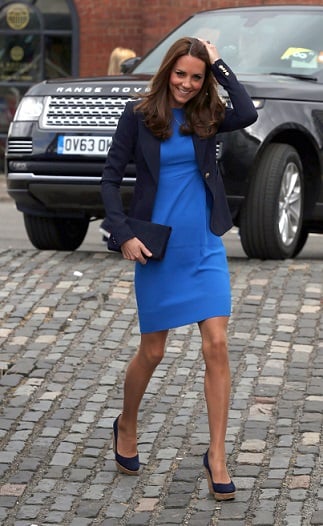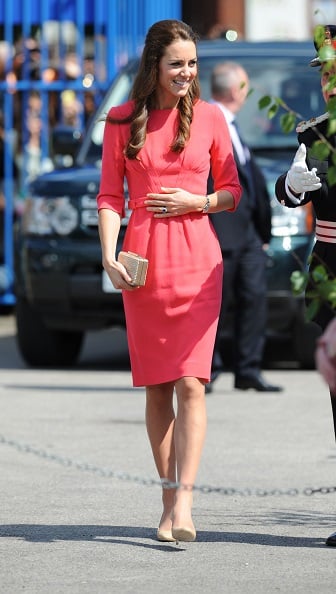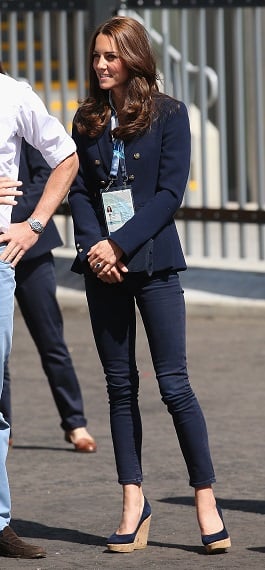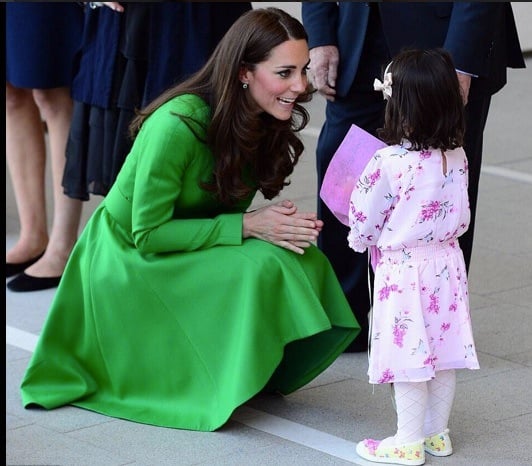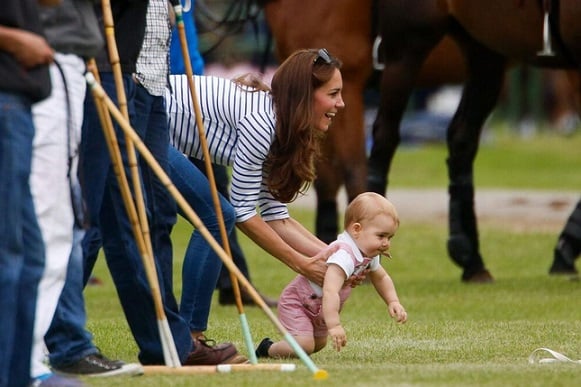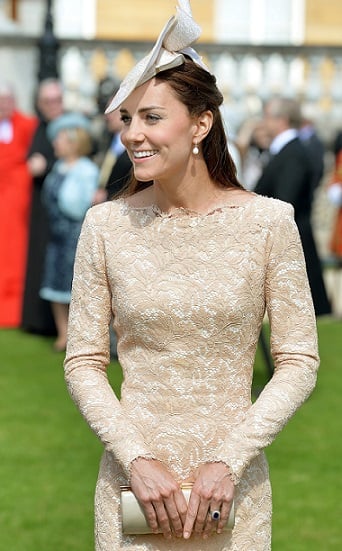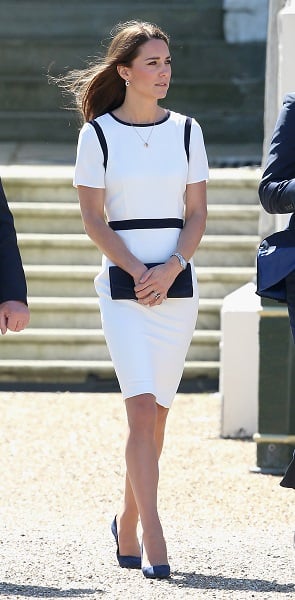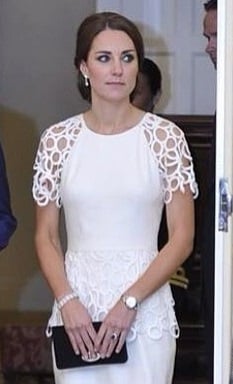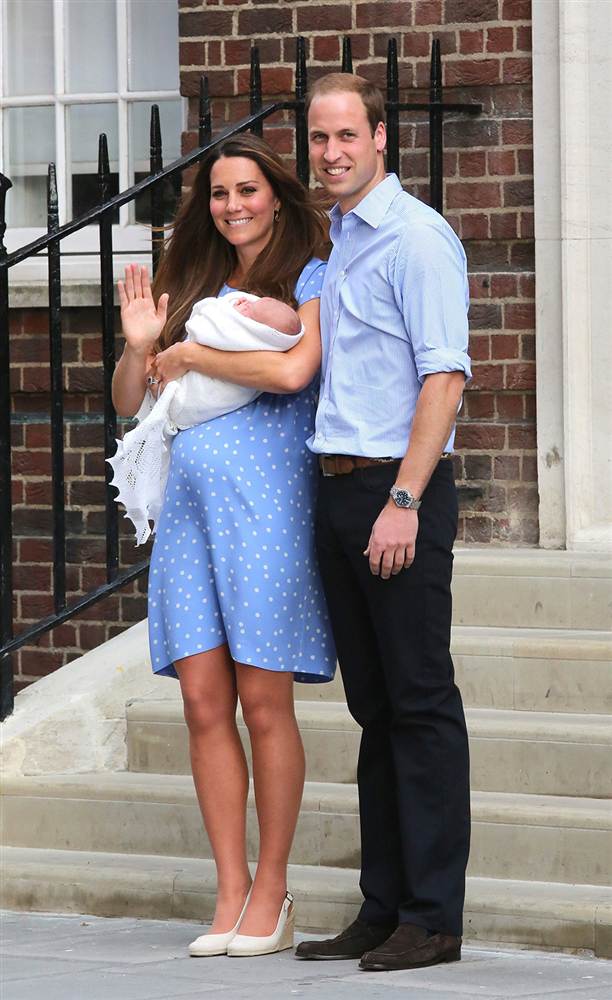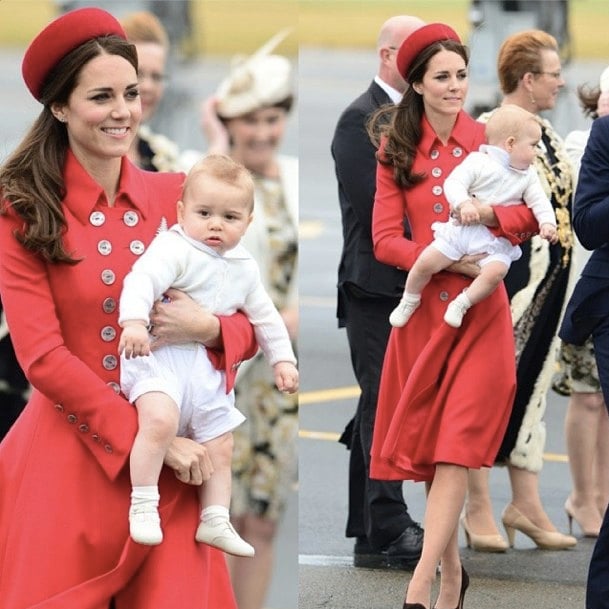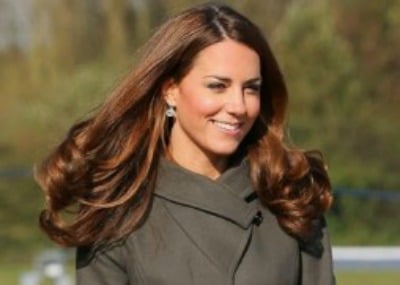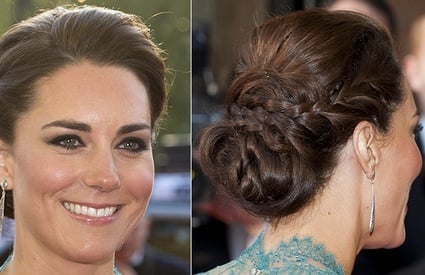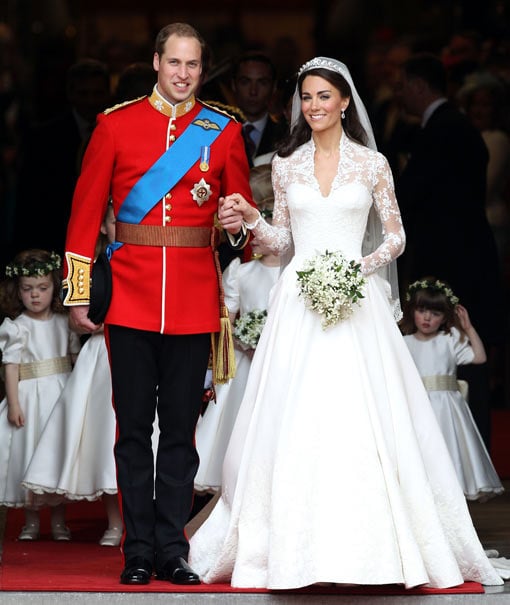 It is understood that the couple's crowd-pleasing children, Prince George and Princess Charlotte, did not accompany their parents on the trip.
The visit was also the first official visit the Cambridges have made to Paris, the city where William's mother, Diana Princess of Wales, died 20 years ago.
Listen: This Glorious Mess explains why the Duchess of Cambridge always kneels.