News Update:
A team of international researchers has found that babies that die from SIDS have brain stem abnormalities. The condition is present regardless of whether babies are exposed to suffocation or co-sleeping.  The international research team which includes a scientist from Melbourne, will now focus on developing a blood screening test to detect the presence of the risk of SIDS in a child's first year.
1. Forced caesarean mother's case continues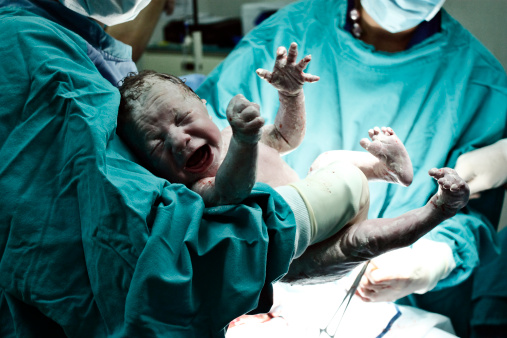 In the UK the Judge in charge of the High Court (the President of the Family Division) has heard more on the case of the Italian woman who was forced into a caesarean.
The woman was detained and sedated against her will before her baby was forcibly removed from her and put up for adoption.
The Judge ordered yesterday that further moves towards adoption must be heard before him in the High Court. He has ordered the social workers to explain why the baby was snatched at birth.
A Liberal Democrat MP John Hemming, said: "I welcome the transfer of the case from Chelmsford County Court to the High Court in front of the President of the Family Division. The appointment is a very positive step."
In a statement to the Daily Mail Essex children's services said a health trust had applied for the forced caesarean after telling social workers it had concerns over risks to the health of mother and baby. It said Italian courts had been made aware of the case and social workers liaised extensively with the extended family.
2. Education results.
A worldwide education report card was released overnight with troubling data for Australia. It showed that Australian high school students are slipping further behind in maths and reading skills. The PISA report showed wide gaps across the country and a gender divide in maths that was increasing.
For more on this – and to do some of the questions that were in the PISA test yourself read this post here."Education report card on Australia"
3. Parliament might go to Christmas
Prime Minister Tony Abbott has threatened to extend Parliament into the Christmas break unless the Opposition agrees to pass his Government's legislative agenda. The Government wants to repeal the carbon tax, raise the debt ceiling to $500 billion and restore Temporary Protection Visas – all measures that Labor opposes.
4. Temporary Protection Visas
Immigration Minister Scott Morrison has put a freeze on applications for asylum-seekers waiting in the community for permanent residency. He has ordered his department not to consider any more refugee applications until temporary protection visas are restored. The government was forced to act after the opposition and Greens combined in the Senate on Monday night to scuttle the regulation enabling the reintroduction of TPVs.
5. Drink driving judge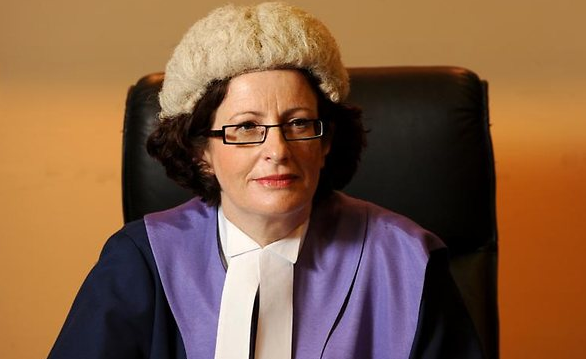 There are calls for a South Australian judge to step down after she had a drunken car crash with a cyclist just days before being officially appointed to the state's Supreme Court. Justice Anne Bampton collided with a cyclist early on Saturday morning, and recorded a blood alcohol level of 0.12 – more than twice the legal limit.
She received an on-the-spot six-month licence suspension.
6. Same-sex marriages
Australia's first ever same-sex marriages will take place from Saturday, after the High Court reserved its decision on the Commonwealth's challenge to ACT's same-sex marriage laws.
The court says it will hand down its decision next Thursday, and in the meantime will allow same-sex marriages to take place in Canberra. This means couples could have a five-day window to wed under the country's first same-sex marriage law before a decision is published by the court as to whether or not to overturn the Act.
 7. Sex offender attacks
News Limited report that a convicted sex offender was released into the community on parole just one week before he allegedly attacked two women in Sydney including one in her own home.
 8. Dogs and crashes
A survey of dog owners found that more than 40% admitted they don't restrain their dog when it's travelling in the car. However a study by NRMA Insurance has found that having your pet unrestrained could cause a serious injury even at a collision speed below 20km/h. Of the 25 dog restraints tested only two of passed a relatively low-speed crash test.
 9. Men and selfies
A new study has revealed the surprising result that men take twice the number of selfies as women. The same study also showed that a third of people admit to missing out on seeing a great live moment or experience because they are more concerned with getting the perfect image on their phone.
1
0. Babies are what we eat
It seems that our food preferences are set in utero and in the first few months of our lives. Researchers in the US, have found that babies born to mothers who eat a diverse and varied diet while pregnant and breast-feeding are more open to a wide range of flavors.
11. Overpriced cosmetics.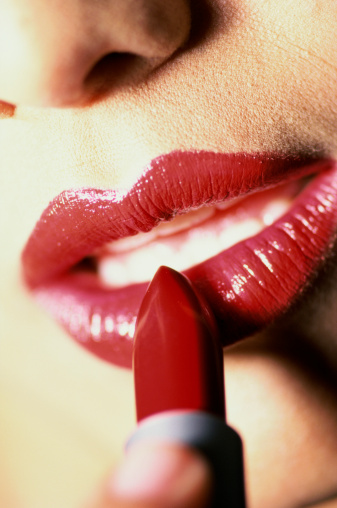 We are paying more than 200% extra for popular lipsticks, moisturisers and colognes according to leading consumer group Choice who claim the differentials cannot be justified and that Aussies are being discriminated against.
Analysis by Choice finds popular lipsticks that cost $25 here are less than $8 in the US and only $15 in the UK.
In brief:
A lawyer representing East Timor in its spying case against Australia says his office has been raided by the Australian Security Intelligence Organisation.
China's yuan has overtaken the euro to become the second most-used currency in international trade finance.
What news are you talking about today?