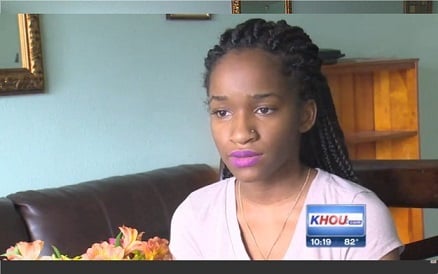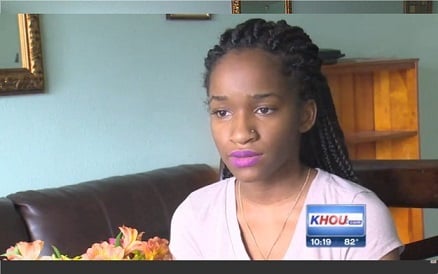 Warning: This post includes details of sexual assault, and may be distressing for some readers.
It's a story that will make any woman's stomach churn.
A teenaged girl alleges she was drugged and assaulted at a party, and that photos and videos of her unconscious body sprawled on the floor then shockingly went viral.
16-year-old Jada, from Houston, Texas, told KHOU-11 she went to a party at a classmate's house and passed out after drinking some punch.
She later found out through pictures shared on social media that she had been sexually assaulted, she said.
As if that wasn't horrific enough, some twitter users began mimicking Jada's position in those images, tweeting tasteless images of themselves sprawled on the ground alongside the hashtag #jadapose.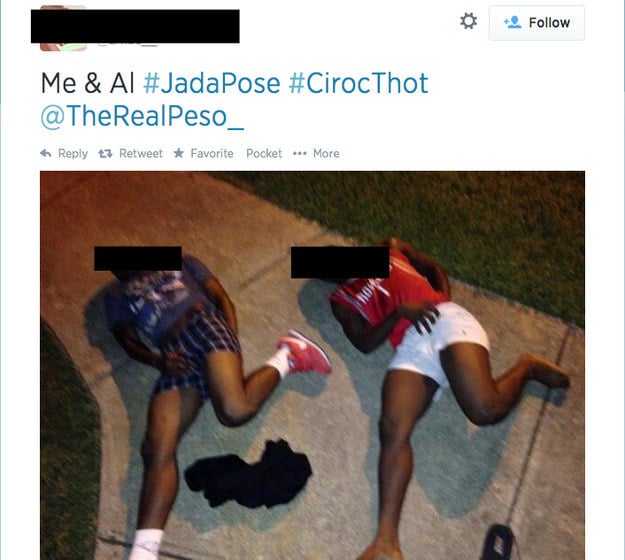 Jada's alleged rapist also tweeted a serious of expletive-ridden comments defending himself, with one reading: "That hoe forced, snitched, and still look like a fiend from deadend."
That comment received at least 73 retweets.
But this week, Jada's story soon took an unexpected turn for the better.
Despite the use of the horrifying #jadapose hashtag going viral, Jada made the brave decision to show her face in an interview with KHOU-11 in Houston.
In the interview, Jada spoke out about the alleged abuse –saying she's angry and hoping an arrest will be made soon.
"There's no point in hiding," Jada added in the interview. "Everybody has already seen my face and my body, but that's not what I am and who I am."
Following the televised interview, scores of people took to social media to express their support for the teenager.
Lee McGavin wrote: "Why are people victim blaming?! 'Why was Jada at a party?' The question should be "Why did some idiots spike and rape her?!' #jadapose"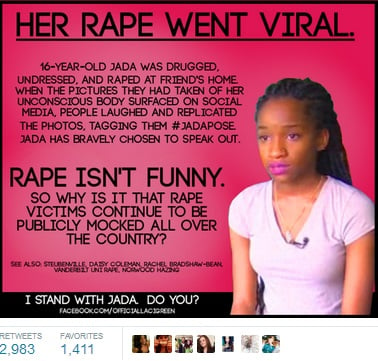 Kristian Rainge added: " #Jadapose is a disgusting display of misogyny, miseducation and complete disregard for this young woman's humanity. Come on, y'all. Wtf?!"