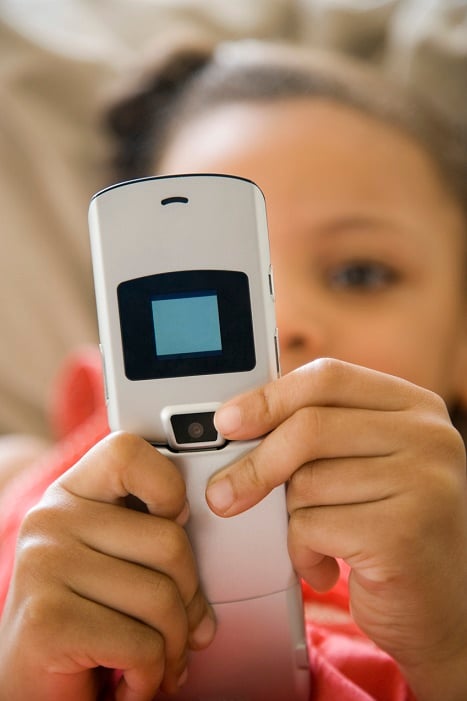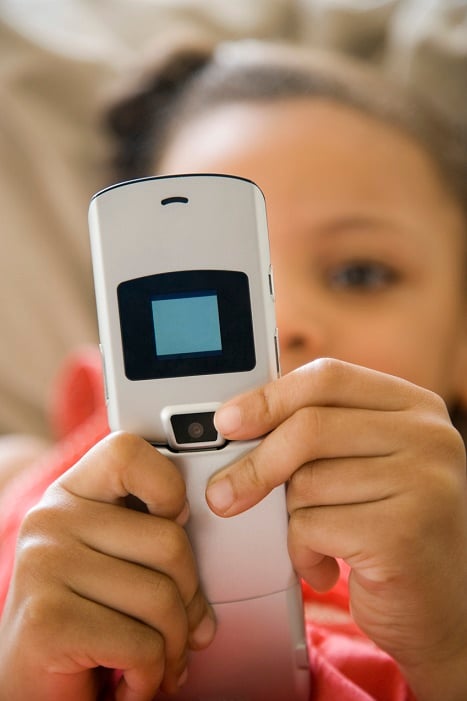 She was 12 years old.
She was allegedly using a popular text messaging service called Kik.
What happened next is every parents' worst nightmare: the US girl was allegedly contacted by several adult men and sent pictures of male genitalia — and then coerced into sending sexual images of herself.
According to the Brisbane Times, police allege one 22-year-old man from Brisbane then threatened to publish the images if the pre-teen girl didn't send him more.
The shocking communications were only uncovered when the girl's mother found the images on her phone last month and alerted authorities, the Brisbane Times reports.
US police contacted Queensland police — and on Thursday, the Brisbane man was arrested and charged with using the internet to procure a child under 16.
He is due to face court on August 12.
But as Officers from specialised QLD police team Task Force Argos suggested to reporters, the case has frightening, broader implications and highlights the dangers of children's access to social media.
"It would border on the line of what is now a common term – `sextortion'," Queensland Detective Inspector Jon Rouse said on Friday.
"Children aren't really capable of coping with that type of threat," The Brisbane Times cites him as saying.
Det-Insp Rouse urged parents to monitor their children's social media activities on platforms including Twitter, Instagram and Tumblr, the Courier Mail reports.
"Look at the devices your children have, satisfy yourself that the applications installed are safe and have a look at the photographs and any chat logs that are on the devices," Det-Insp Rouse said.
He added a message for children: "Do not take photographs of yourself and do not distribute them – you don't know where they're going to end up, you don't know who is going to end up with them in their possession and you don't know what they're going to do with it."
Kik has an age limit of 18, or 13 with parental consent, and a Kik spokesperson told the Courier Mail that the safety of their users was extremely important to the company.
But the Courier Mail reports that primary school children in Brisbane have been using the smartphone messaging service.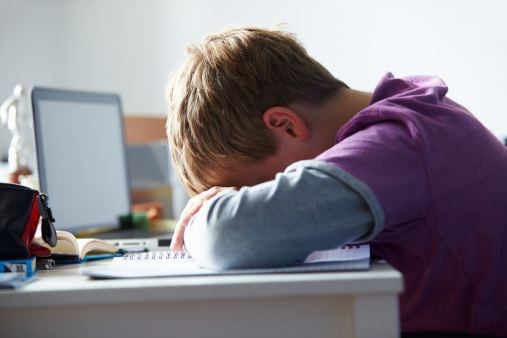 Other social media platforms also have age limits– Facebook and Tumblr require everyone to be at least 13 before they can create an account – but it's possible for underagers to lie about their date of birth in order to create an account. Indeed, The UK Guardian reports more than 80 percent of children lie about their age to use social media platforms.
The frightening story also comes as a new study reveals that most children aged between 8 and 17 say their parents don't know about all their internet activities.
The survey, which involved 1000 'tweens' and teens, showed that 70 percent of children in that age range said they had attempted to hide their online activities. According to Fairfax Media, the McAfee study also indicated that a tenth of those children had created extra social media accounts.
Here are some more apps that can be inappropriate for kids:
Do you check your children's social media accounts in an attempt to keep them safe?