There never seems to be enough time to read all of the books we want. The reality is we are leading busier lives and have less pockets of time in which we can pick up a good book and relax enough to read it. Thankfully technology has well and truly come to the party to help us keep up or even improve on how often we read books.
There are so many incredible stories out there and even though I am an avid reader, often having a fiction and a non-fiction on the go at the same time – I still wish I had more time to really lose myself in the stories.
If you've always wanted to read more books, 2017 is your year because there are so many different ways to access books this year and it's not all about technology, but a lot of it is.
Mamamia Out Loud recommends books you should read this summer.
1. Try audio books
The audio book industry is outgrowing the digital download book industry and it makes sense because you can listen to audio books while doing other things, just like podcasts. There's also something incredibly special about hearing the author speak their own words. Just yesterday I bought the audio book Wishful Drinking by the late Carrie Fisher. Even though I've read it in digital form before, it was so amazing and thrilling and sad to hear tell her story in her own voice.
2. Download some titles
iBooks and digital books stores have so many sales where you can download books for less than $5 and some true classics like To Kill a Mockingbird are offered for free. Check out the free and discount section of your digital book store and download them for later, to take advantage of the savings. I always go back to digital books because I can read them in the dark at night and don't need a light on disturbing others.
3. Sample first
We all have different tastes when it comes to books so it's such a good idea to take advantage of the samples offered by audio books and digital downloads. You'll get the first few minutes or first few chapters so you can figure out if it's a book you want to spend your money on, or something you know you'll never finish. That way you can spend your book money wisely.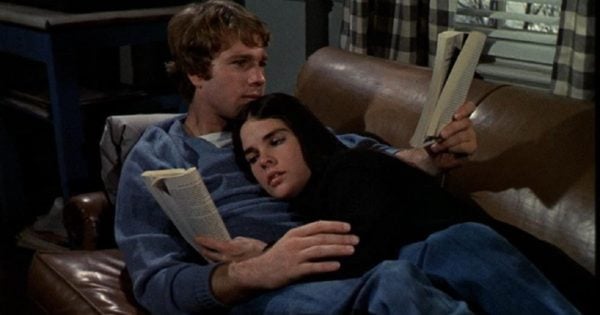 4. Set yourself a challenge
Whenever we grab a few minutes we tend to check texts, emails and social media but what if every second time you read a few pages of your book? It's a great habit to get into and gives you some necessary down time from the busy, crazy, insane schedules we all operate under these days.
5. Visit your local bookstore or library
I still love a nice, shiny new book and make a habit of walking through my local book store and library to see if I can find titles that appeal to me. Sometimes I buy the actual book but quite often I purchase them on audio books or on my digital bookstore as I seem them in the shop.
6. Swap books with friends
There are some books I re-read every year or two and others that I know I'm done with once I've read them once. That's why it's a good idea to swap books with a friend who also loves to read. It feels like getting new books for free and if you swap books you aren't emotionally attached to, you won't feel anxious about when it will be returned or how it will be treated while it's away from you.
7. Do a big book clean out
Books make your home look so wonderful and comfortable and homely but the tell-tale dust that settles on top of them makes it clear they aren't being read, or cleaned. Do yourself a favour and put on a good audio book, podcast or song and sort through all of your books. Put the ones you haven't read aside and sort them into two piles - the ones you want to read and the ones you know you never will. Then sort through all the books you have read and figure out which ones you love and want to stay with you forever, and which you are happy to gift to a new home via a friend, a second-hand book shop or even your local hospital library or aged care facility.
Big Little Lies author Liane Moriarty talks about how she hates being labelled a suburban mum on Mamamia podcast No Filter.