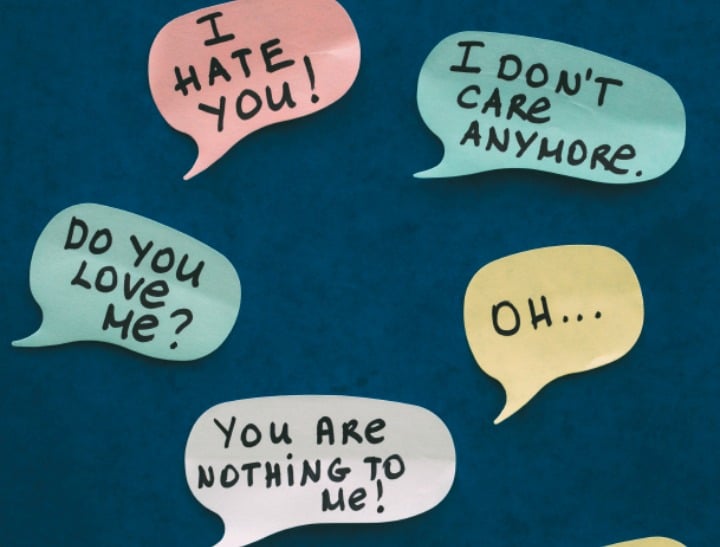 How do you breakup with someone? Don't. Get someone else to do it.
Breaking up is hard to do.
But now you can outsource the job for someone else to take care of.
Wipe your hands of emotional goodbyes, messy breakup or awkward moments, because Melbourne businesswoman Kristy Mazins has offered to do the dirty work for you.
From just $5.50, she will send a text, email, or even a bunch of flowers and a box of tissues to your heartbroken/scumbag/cheating/quite-nice-but-just-not-right ex.
No questions asked.
Here's an example of the kind of message she'll send on your behalf: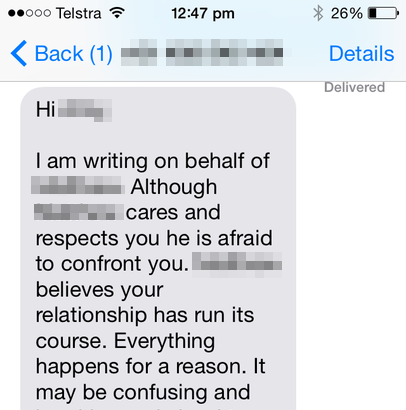 The 37-year-old launched the business after realising Gen Y are cold, selfish arseholes quite tech savvy but find it hard to confront their fears.
"You know with Gen Y how they're so tech savvy, I think for them it's the perfect service," she said.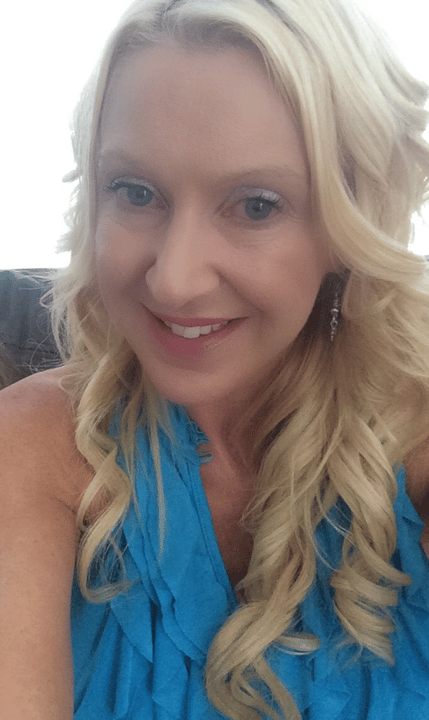 As a former nurse, she told Mamamia years of practice at hospital bedsides mean she's got the gentle gift of kindly words.
"I'm quite good at mediating people's relationships," she says.
"It's a gift. I think it's the counselling that goes with nursing."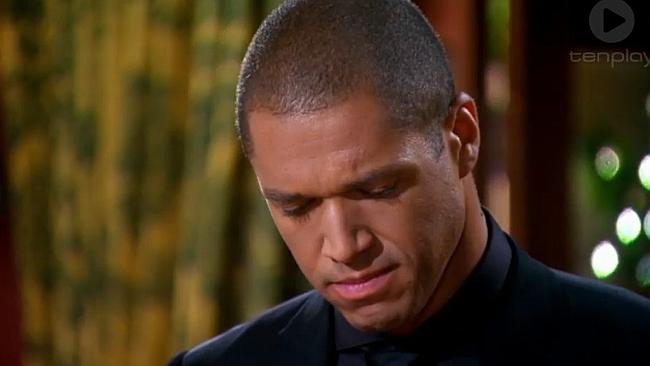 She says clients will give her the basics of what they want to say, and she will add a flourish "if needed."
A self-confessed "sensitive, emotional person", she says it's hard to watch people break up. But she's determined to separate herself and keep it all business.
"People don't like the confrontation. People are scared of it. It's a much needed service because it takes the fear out of breaking up."
One text option reads: "It is over and I could not be happier … you will never find anyone as good as me".  And below, an email from the service.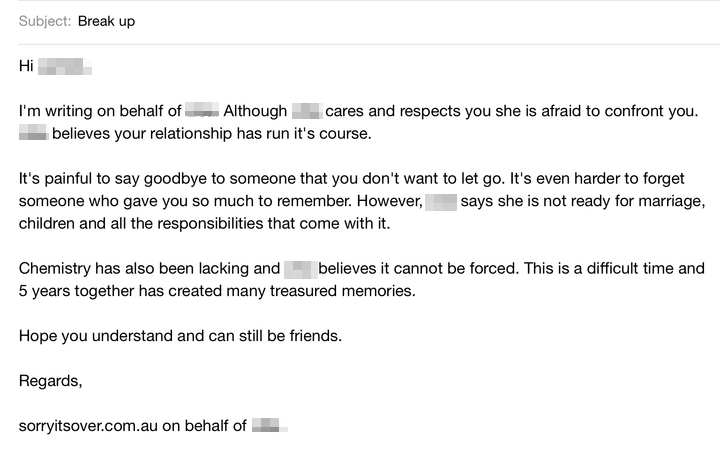 MORE: Is there a good way to break up?
This is how ALL relationship breakups should happen.  
THEN: How to get over it. The definitive guide to break-up binge TV watching. 
Would you use it?