When Netflix released The Keepers in May this year, we were all glued to our screens.
The true crime documentary revealed a crime that was so harrowing, so chilling – it followed you around for weeks afterwards.
The documentary tells the story of Sister Cathy, a nun who was murdered shortly after discovering a Catholic priest had been sexually abusing teenage girls at Archbishop Keough High School in Baltimore. Sister Cathy, a teacher at the school, promised to protect the girls – and within a few days she was murdered.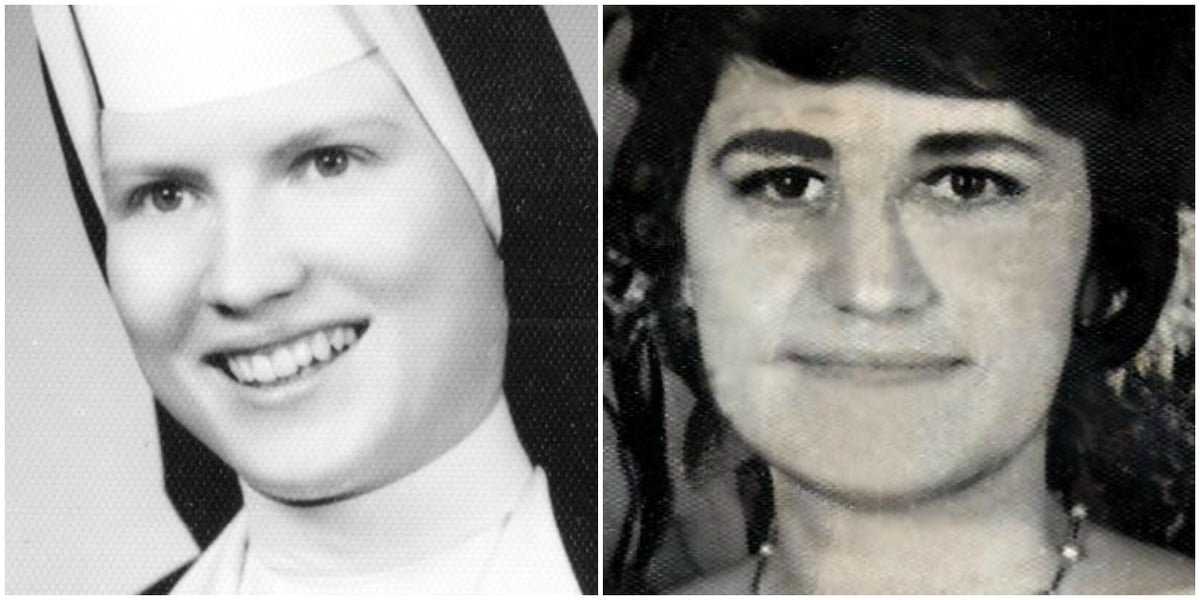 And now an Australian podcast is telling a hauntingly similar story.
The Trace podcast, produced by the ABC, is deep diving into the cold case murder of Melbourne mother Maria James. James, a mum-of-two, was murdered in her bookstore in 1980 and to this day, no one has been charged with her murder.
In the final three episodes of Trace, investigative reporter Rachael Brown revealed a possible link between the Catholic Church and Maria's unsolved murder.
In the days before Maria was murdered, her youngest son, Adam, told her that a local priest, Father Anthony Bongiorno, had been sexually abusing him.
Like Sister Cathy in The Keepers, James promised to protect her young son. The morning she pledged to make the phone call to the local church, she was stabbed to death.
Why everyone is talking about The Keepers. Post continues...

And just like in The Keepers, Adam, who has cerebral palsy, didn't tell anyone about the abuse for over 30 years, which is typical for victims of child sexual abuse.
By the time the possible link between Father Bongiorno and Maria's murder came to light, Bongiorno had died from natural causes - and Maria's family, and the police, were left with a whole lot of unanswered questions.
Like Father Joseph Maskell in The Keepers, if the claims against Bongiorno are legitimate, he left an untold number of victims in his wake.
But what Adam never got to tell his mother back in 1980 is even more horrifying. He now claims he was also abused by another priest, Father Thomas O'Keeffe, on the same day as he was sexually assaulted by Bongiorno.
O'Keffee, too, has since passed away.
In the years since Maria's murder, both Bongiorno and O'Keeffe have been accused of child sex offences by numerous victims, with one even claiming that O'Keeffe was allegedly involved in the ritualistic murders of several people.
While neither was ever convicted of the crimes, the Catholic Church did admit the abuse by O'Keeffe occurred, and paid out some of the victims.
In the fourth and final (for now) episode of Trace, Brown comes across some personal items belonging to a family member of Bongiorno, which she hopes can be DNA tested and possibly link him to Maria's murder.
But for now it's a waiting game.
You can listen to Trace here.
Stay on top of all the TV and movie news you love and sign up for The Binge Newsletter here.