Home shopping parties began in lounge rooms with complimentary wines, Tupperware containers and a whole lot of guilt.
The events may largely be gone but the business model remains, albeit in an updated format. Individuals now use their own social media channels to sell and advertise products.
If your friend is a part of one of these companies, or even worse, a part of a pyramid scheme, you may be asked to support them by buying one of their items.
But if you don't want to buy it, and you don't want to hurt their feelings, what do you do?
Listen to the Mamamia Out Loud hosts discuss the issue below…
A podcast listener wrote to us this week for advice on how to deal with a friend who had recently begun her own beauty business.
Sophie said her friend was flooding her Facebook with testimonials and product advertisements.
"I know I can hide her from my feed, but I don't want to miss out on the updates of her kids' achievements," she wrote.
"I feel really anxious about catching up with her in person. I'm worried she's going to bring up my lack of interest and corner me into buying the products."
"Do I just suck it up and buy a lip gloss that I likely won't use to show support for my friend or do I politely refuse?"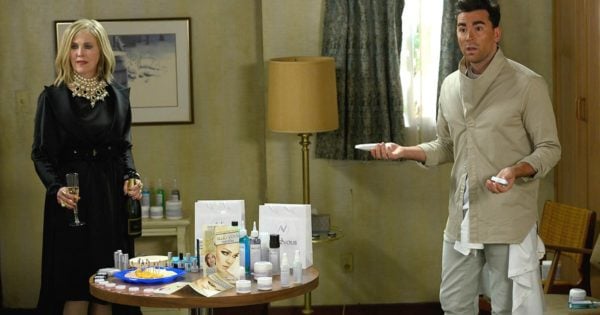 Podcast host Mia Freedman said the listener should simply support her friend and stop complaining.
"Shut up and buy a lip gloss. Buy a bloody lip gloss," she said
Host Jessie Stephens disagreed and said she shouldn't have to support the business venture just because the two were friends.
"I'm not on Facebook to be sold things by my friend. I think she needs to hide her friend and give her a good Facebook stalk if she wants an update on her life," she said.
"Just because it's your friend, doesn't mean you have to support everything they do."
What would you do?
If you have an issue you'd like us to resolve, send an email to [email protected]
Listen to how the problem was resolved by playing either the above podcast snippet or the full episode below.
You can buy any book mentioned on our podcasts from iBooks at apple.co/mamamia, where you can also subscribe to all our other shows in one place.