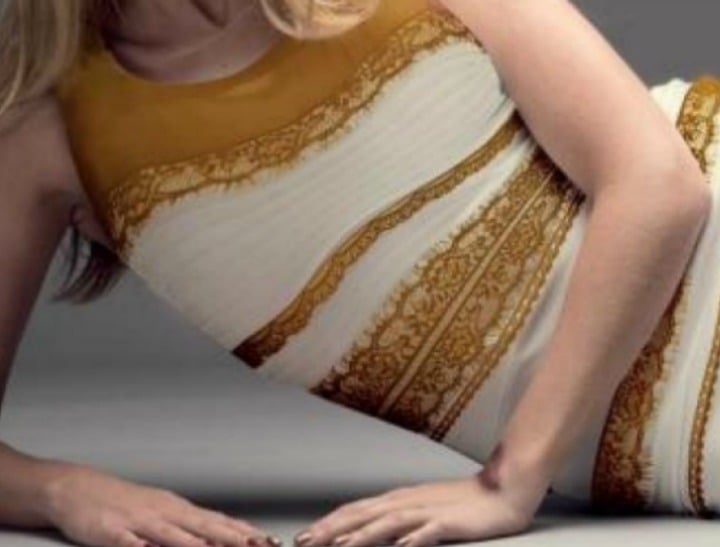 We were all suckered in to The Dress and all its hysteria. White and gold. Black and blue. Who knows?
But now The Salvation Army in South Africa has used its popularity for one very clever and incredibly important purpose.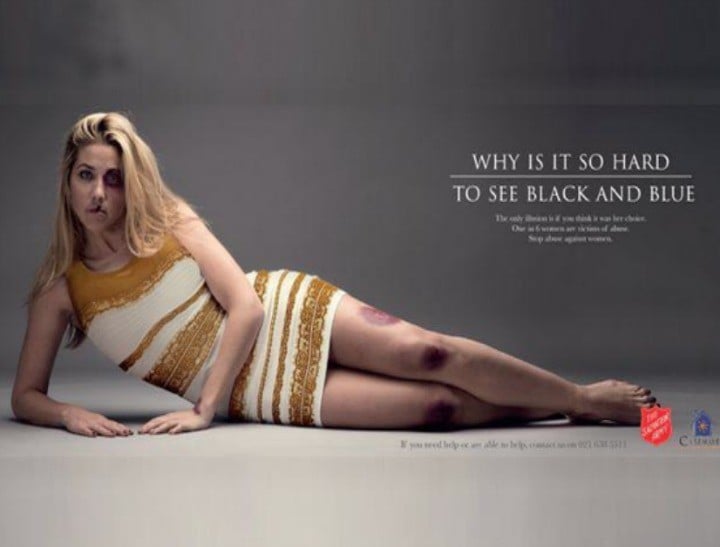 The Salvation Army has launched a campaign which features the phrase "Why is it so hard to see black and blue?" The image shows a young woman wearing The Dress in white and gold, her face and body covered in cuts and bruises.
READ MORE:"Domestic violence occurs in every class, culture and community."
A Salvation Army spokesperson said, "The Salvation Army sees the devastating effects of domestic violence on women, men and children every day. We support people who are affected in our human trafficking work, our specialist services, Lifehouses and community centres."
"This innovative and powerful campaign by The Salvation Army in South Africa highlights that domestic violence is often overlooked by society. We hope this image helps people to see the true impact of this crime."
Well done to the Salvos for using a ridiculous internet obsession to draw attention to something much more important: the visibility of domestic violence.
What do you think about this use of The Dress?