We've rounded up all the latest stories from Australia and around the world – so you don't have to go searching.
1. Germanwings co-pilot "practised a descent" on prior flight.
The Germanwings co-pilot who crashed a plane in the French Alps in March, practised a descent on the previous flight, according to German newspaper Bild.
The crash killed all 150 people on board the 24 March flight.
Bild, citing sources close to France's BEA crash investigation agency, reports that BEA is planning to publish suggestions Lubitz had practised reducing flight altitude on another flight on the same day as the crash.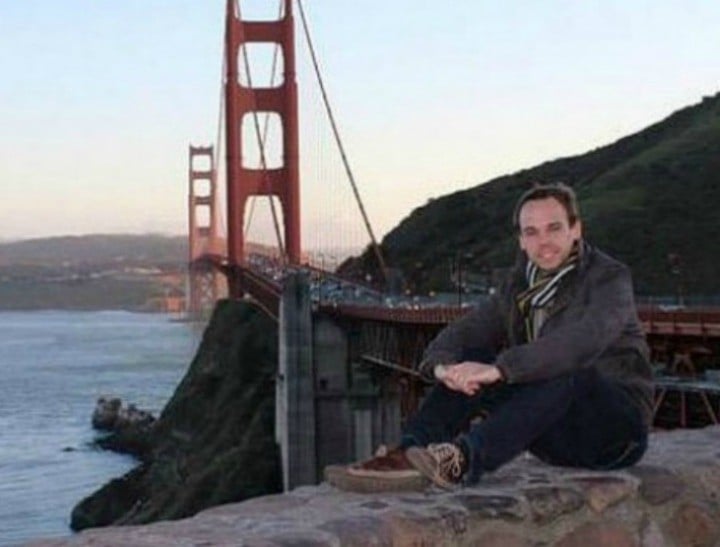 2. Surge in flu cases prompts cruise ship warning.
Health professionals are urging cruise travellers to stay up-to-date with their flu vaccinations, as an outbreak of the illness sweeps the holiday ships.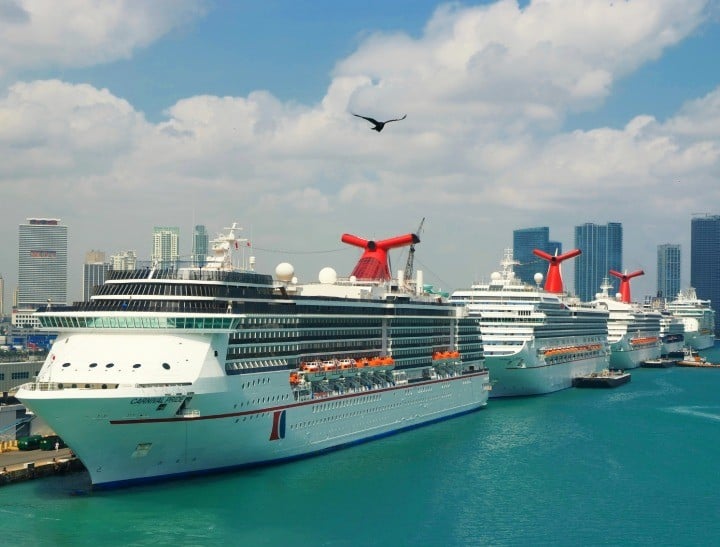 According to Fairfax Media, NSW is seeing an unseasonable rise in flu cases — double than those usually seen at this time of year.
Director of the communicable diseases branch of NSW Health, Vicky Sheppeard, said the health department was issuing a warning to cruise passengers to get vaccinated at least two weeks before boarding.
More than 550 passengers from 30 cruise trips were diagnosed with the condition from February to April.

3. Complaint sparks change in Melbourne's Monash Health hospital's female-only care policy.
By ABC.
A major Melbourne hospital will give priority to requests for female-only care on cultural or personal grounds after a pregnant patient complained about treatment.
Ziarata Zia lodged the complaint with Victoria's Civil and Administrative Tribunal (VCAT) after her visit to Monash Health in 2013.
Ms Zia is Muslim and believes it is a sin to be touched by a man who is not her husband or close family.
But lawyers say a "significant conflict" arose when she requested female-only care.
The matter was settled, but it prompted a review of the hospital's policies by the Victorian Equal Opportunity and Human Rights Commission.
As a result of the review, the hospital said it would now give priority to requests for a female doctor because of religious or cultural beliefs or past trauma.
"We recognise that for cultural, religious or personal reasons a patient may ask to be seen by a carer of the same gender," Monash Women's director Professor Euan Wallace said.
"We will try to accommodate these requests whenever possible."
Related content: Female doctors speak of sexual harassment in Australian hospitals.
Professor Wallace said the hospital had been "clumsy" in communicating the choices on offer to its patients.
"I think what's come out of the review is that some of that hasn't been as visible as we'd like it to have been to the women we care for," he said.
"Essentially we're making the choices available to women more visible."
In a statement, Ms Zia said she welcomed the hospital's policy rethink.
"I'm not scared to ask for a female doctor anymore and I'm relieved that other women won't have the same experience I had," she said.
Melanie Schleiger from Victoria Legal Aid said it took courage for Ms Zia to speak up.
"This is a fantastic outcome, we're really pleased," she said.
"I have a huge amount of respect for Ms Zia.
"It took a tremendous amount of courage to make a complaint of discrimination and she was very keen to see the situation changed for the benefit of other people."
This post was originally published by ABC News. 

4. Scripture classes in NSW schools are teaching 'dangerous' sex education to students.
Scripture lessons taught in NSW public secondary schools allegedly contain "dangerous", misogynistic and homophobic messages about sex.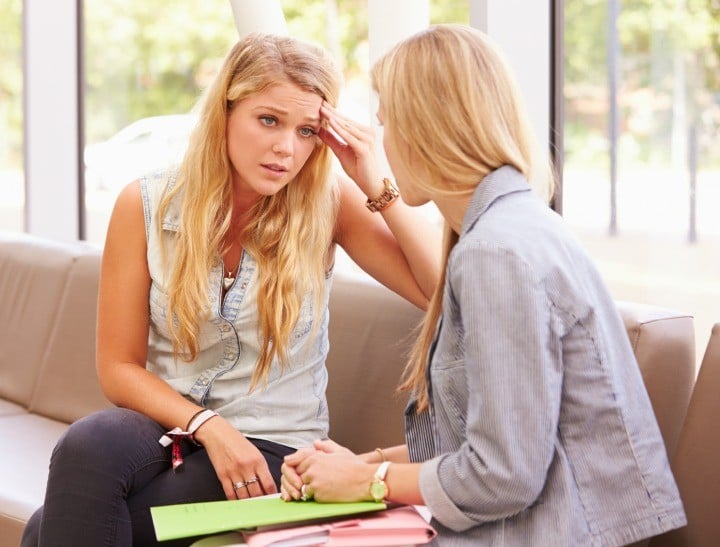 An Anglican special reigious education curriculum includes the teaching of publications which reportedly promote abstinence outside a "lifelong relationship", male dominance and female submission, and condemn homosexuality, the Sydney Morning Herald reports.
A publication entitled, Teen Sex By The Book, encourages girls to talk less, dress conservatively and not engage in sexual behaviour. It also allegedly states homosexuality is "misplaced sexual desire."
An analysis of the curriculum sponsored by the group Fairness in Religions in Schools, found it contradicted Department standards.
"The book's messaging on sexuality and gender diversity is hugely concerning," sex educator Deanne Carson said. "It really undermines the work being done in schools and communities to support same-sex attracted young people."

5. Man advocates asylum seeker rights with national poster campaign.
A young man from Adelaide is embarking on a three-month trip around Australia to advocate asylum seeker rights — in a very original way.
Accompanying artist Peter Drew on his journey, is 1000 posters reading: "REAL AUSTRALIANS SAY WELCOME".
The poster intends to appeal and persuade those who believe asylum seekers should not be repatriated in Australia.
He told the ABC, the message was inspired by the Australian anthem: "With courage let us all combine to Advance Australia Fair."
"That's what I mean [by] being a real Australian, is having that courage," Mr Drew said
"Because that's the argument put forward by the other side, by the ultra-nationalists, and I wanted to make them see how it feels," he said.
While he has faced a bit of backlash, but Drew has also received a lot of support — including from the asylum seeker community.
Post continues after gallery.
6. Police no longer searching for missing Queensland girl.
Police are no longer investigating the disappearance 22-year-old Rebecca Mackenzie, last seen leaving a Brisbane nightclub early Sunday morning.
Ms Mackenzie had become the focus of a national social media campaign, hooked on the hashtag #findBec.
The Brisbane Times reports police are preparing a report for the coroner.
They are not treating the death as suspicious.
Support is available for anyone who may be distressed by calling Lifeline 131 114, Mensline 1300 789 978, Kids Helpline 1800 551 800.

7. Tony Abbott says junior officials behind incident involving ambassador to France Stephen Brady
By ABC News
Prime Minister Tony Abbott says an issue at the junior official level is behind an incident involving Australia's ambassador to France.
Fairfax has reported the ambassador, Stephen Brady, offered his resignation after he defied a request from the Prime Minister's office not to bring his male partner to greet Mr Abbott in Paris.
Mr Abbott has described Mr Brady as a friend and said he was not aware the request had been made.
"My understanding is that there was some issue at the level of junior officials and I don't concern myself with these things," Mr Abbott said.
"All I want to say is that he's a fine servant of Australia."
The ABC has been told it is protocol for an ambassador's partner or spouse to be part of a welcoming party when the prime minister is travelling with his or her spouse.
However, Margie Abbott did not travel with the Prime Minister to Paris.
It would be unusual for a Prime Minister to choose the members of a greeting party at an airport.
The decision is most often made by staff or the foreign affairs department, according to protocols.
Opposition Leader Bill Shorten said he hoped the reports were not true.
"We heard some of the rumours about this Tony Abbott-Steven Brady matter in Paris last night. I hope sincerely the story isn't true," Mr Shorten said.
"I also wonder how this story's dribbled out from the foreign affairs department. It shows to me some disunity within the Government quite frankly."
This post originally appeared on ABC Online.

8. Sophie Monk's stalker given suspended sentence in Launceston Magistrates Court.
By ABC News.
A Northern Tasmanian man who used social media to stalk and threaten to kill singer and actress Sophie Monk has been given a suspended prison sentence.
James Scott McCabe, of Beauty Point, had initially pleaded not guilty in the Launceston Magistrates Court to one count of stalking but later changed his plea.
Today Magistrate Sharon Cure imposed a sentence of eight months in prison, wholly suspended for two years.
Ms Cure also imposed an indefinite restraint order which bans McCabe from contacting Monk via social media or in any other way, publishing anything about her or approaching with 200 metres of anywhere she lives or works.
Between 2010 and 2013, the 32-year-old sent Monk thousands of threatening and sexually explicit messages via Twitter.
In some of the messages, McCabe threatened to kill himself and Monk so they could be together.
He also told her he was pursuing Satan, urged her to pray and said he wanted to save her.
Monk contacted police after McCabe threatened to kill her.
In earlier court appearances, prosecutors said McCabe's behaviour caused Monk to fear for her safety and that of her family.
McCabe's lawyer had told the court his client suffered from schizophrenia and had hallucinations that people were sexually harming Monk.
He was also abusing the drug ice at the time of the offences.
This post originally appeared on ABC Online.
Do you have a news tip? Email [email protected]
[post_snippet id=324408]