The Colt family lived in a filthy collection of caravans, sheds and tents.
They had no toilets, showers or baths. The kids didn't know how to clean their teeth or use toilet paper.
Their clothes and beds were dirty.
Few of the kids were capable of intelligible speech. They couldn't read or write.
Most of the 40-odd members of the family were the result of  incest that had been taking place for generations, leading back to a set of great-great grandparents who were brother and sister. Some had oddly formed features as a result.
The accounts of incestuous underage sex fill pages of court documents.
And they were living in a valley south of Sydney.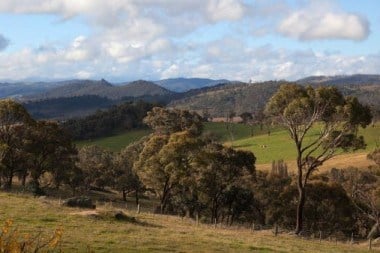 It almost defies comprehension that something like this could have happened in Australia in 2013.
But police say they will never get over what they discovered on a winter's day last year when they went to investigate reports of a family whose children were not attending school.
The group of five families have been described as Australia's most appalling case of child abuse and incest ever made public.
The five family groups discovered at the property included sisters, Rhonda, 47, Martha, 33, and Betty Colt, 46, who slept every night with her brother, Charlie, and two of Betty's daughters who each had children who have been proved by genetic tests to be from unions of related parents.
Nearby townspeople have told news.com.au they had no idea what was going on just 30km away, despite having seen the family arrive in town occasionally to pick up supplies.
"They were never clean looking," a local said, "we always used to make jokes that if you came from that area you'd be inbred.
"But we didn't really know anything about them except those blocks, they might look like a good deal, [40 hectares] for about $20,000 but there's nothing out there, no electricity, no water, just scrub."
Subsequent interviews with the parents and other members of the family have revealed that Betty, Martha and Rhonda's maternal grandparents had been brother and sister.
Betty had 13 children, some of whom were probably fathered by her father, Tim, and her brother, Charlie. Martha's children may also have been fathered by Tim.
Betty's son, Bobby, and Martha's children, Albert, Jed, Ruth and Nadia were the result of closely related parents, as were the three children of Betty's daughter, Tammy, 27. Victorian Police had previously removed Tammy's two daughters when it was revealed her younger brother, Derek, 25, had fathered all her children.
Some of the children have now been placed with foster families, while others are in treatment programs for sexualised behaviour and psychological trauma. They are reportedly making progress with their schooling and hygiene.
But they face a difficult future as they try to adjust to society.
It's a tragedy.