Well, sh*t.
In terrible news for incompetent drug smugglers, and hilarious news for everyone else, police have found 386kg of cocaine in fruit crates in 14 German Aldi stores.
According to the ABC, Police spokesman Stefan Redlich told AFP authorities the $21 million haul arrived at the stores due to a fairly significant "logistical mistake" from Colombia.
(If only we could be a fly on the wall in THAT Colombian drug-den when the error was found out.)
Read more: What's on a stoner's to-do list? Surprisingly, a lot.
This isn't the first time Aldi has struck white-gold when unloading crates. In January this year, five Aldi stores in Berlin received 140kg of cocaine in banana crates.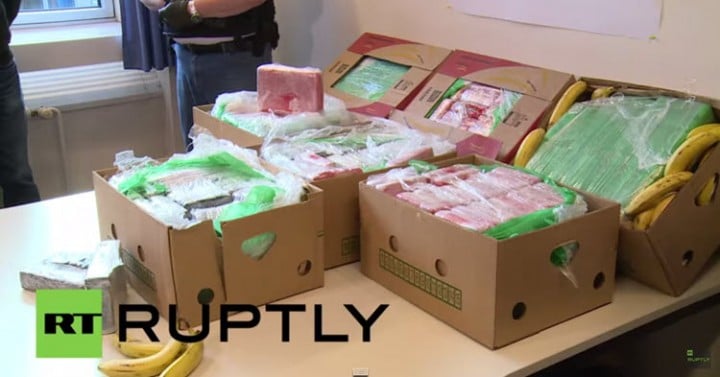 According to The Local, the shipment was meant to go to England, but due to bad weather arrived in Germany instead. It was here that Aldi workers across Berlin, innocently needing to restock Banana supplies, opened the crates and found the narcotics.
This video of the stash is mostly in another language, but we think you can get the general gist of it (post continues after video):
Of course, as this is Aldi, the drug was probably a cheaper knock-off of the real thing and referred to as "kokane".
Either way, this significant discovery has been removed by police, and Aldi are still waiting patiently for their non-cocaine-filled fruit.