Here's a story for any woman who has come whiskers within marrying Mr Wrong.
Angie Tan was just 24 when she found herself months out of her dream wedding… with cold feet.
Tan had been in a relationship with her 'high school sweetheart' for over eight years when they decided to get married. Their luxury $55,000 wedding was booked in and ready to go, with everything from the venue to the decorations ordered and deposits paid for.
Imagine the immense pressure involved when Tan realised – just three months from when she was set to walk down the aisle – that she simply couldn't go ahead with the wedding.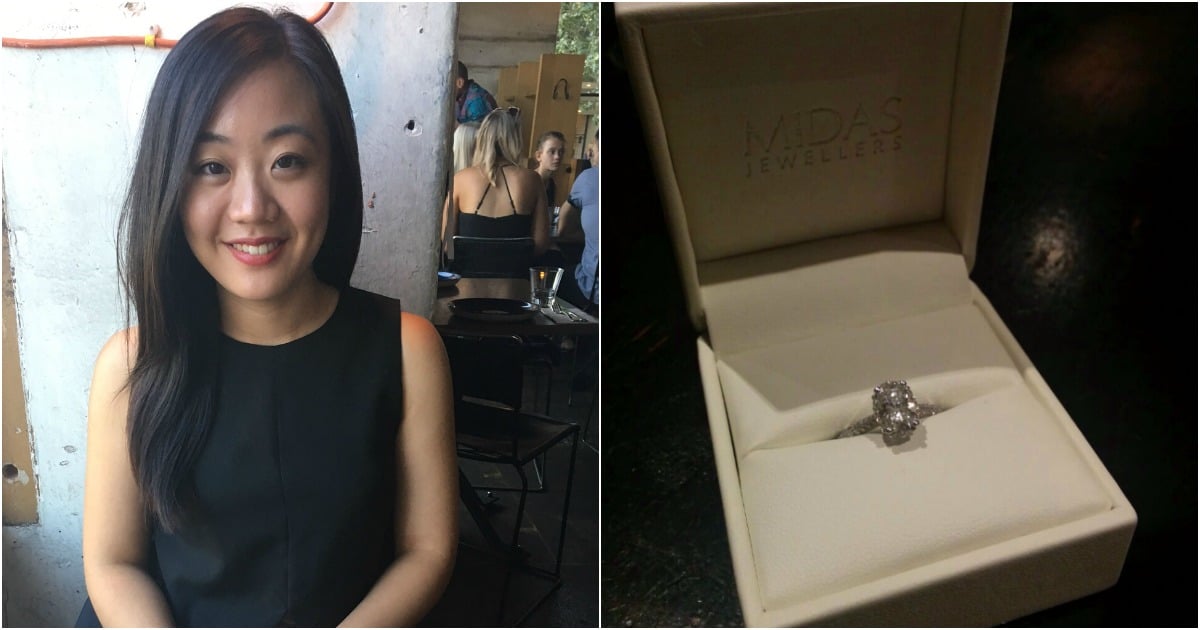 After meeting at the tender age of 16, Tan says that as they moved into their '20s, cracks begun to show as their lives took different directions.
"We had been together for a really long time," says Tan.
"We grew up together, we grew apart, and in the end, we just weren't compatible. Our values and aspirations were no longer aligned - he felt like the right person at 16, but not the right person for me now, and not the right person for the future."
So, faced with a long life together as a married couple, she sat down with her ex-fiance and revealed her reservations. Tan describes the 'gut wrenching' feeling of being too far down a certain path to change, but said it was for the both of them that she knew she had to be honest with feelings.
"I knew it had to be a mature decision of what I needed, as opposed to what I wanted," says Tan.
After speaking with her fiance, the pair agreed to call off the engagement. Tan says that following their decision to separate, she felt 'defeated' by the situation, and begun to isolate herself from family and friends.
Listen: The traditional wedding vow has had a makeover. (Post continues after audio.)
Then a work friend, Bec Badcock, stepped in.
"I was speaking to my colleague, and she seeded the idea that yes, what's happening to you is terrible and unfortunate - but you have the option to turn it on its head and do good with it," Tan explains.
So, with the help from Badcock, Tan decided to turn her doomed wedding into something beautiful: a charity ball that would donate all profits to Opportunity International Australia.
Opportunity International Australia provides small loans to women in developing countries to help them start a business, earn an income and leave poverty behind.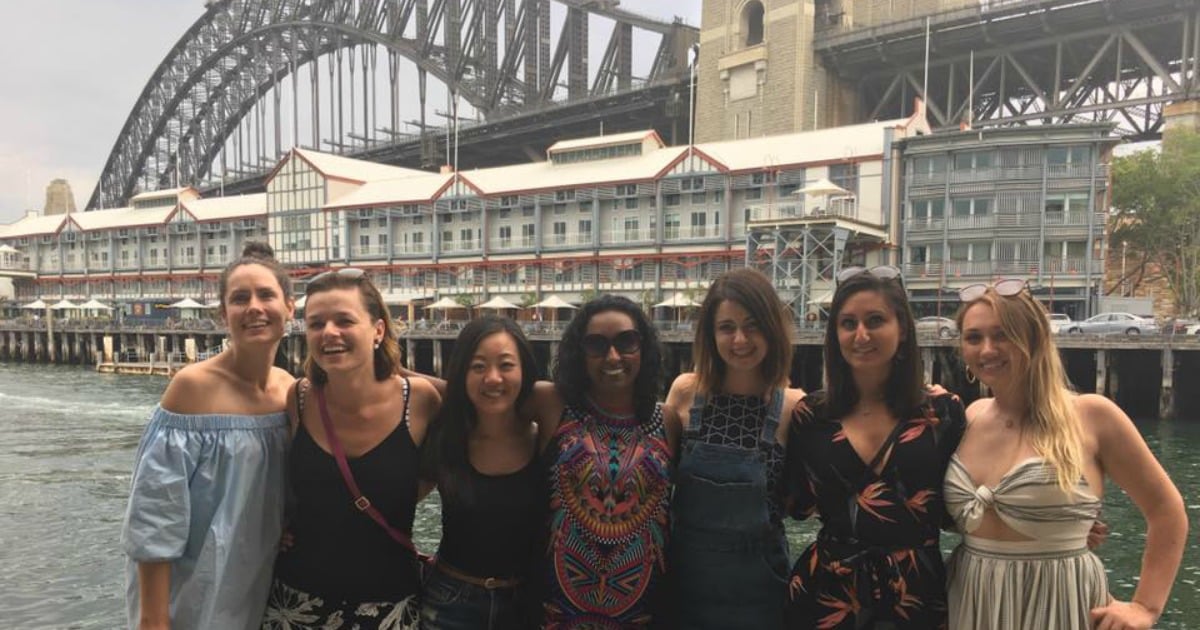 A proven framework, over 14 million lives in 24 countries have been transformed since the Opportunity International Network started over 40 years ago.
"I wanted to turn an unfortunate event into a positive and help a cause that resonates with my experience," says Tan.
"Although it has been sad, the biggest lessons I've learnt are: to be honest with yourself, embrace change wholeheartedly, and be grateful that I have a choice because many women in a different socio-economic situation wouldn't have been able to say 'no'.
"I chose Opportunity International Australia because they provide a sustainable solution that enables women to change the course of their and their children's lives. Just because life can throw obstacles at you (in their case, being born into poverty), it doesn't mean that it always has to be that way."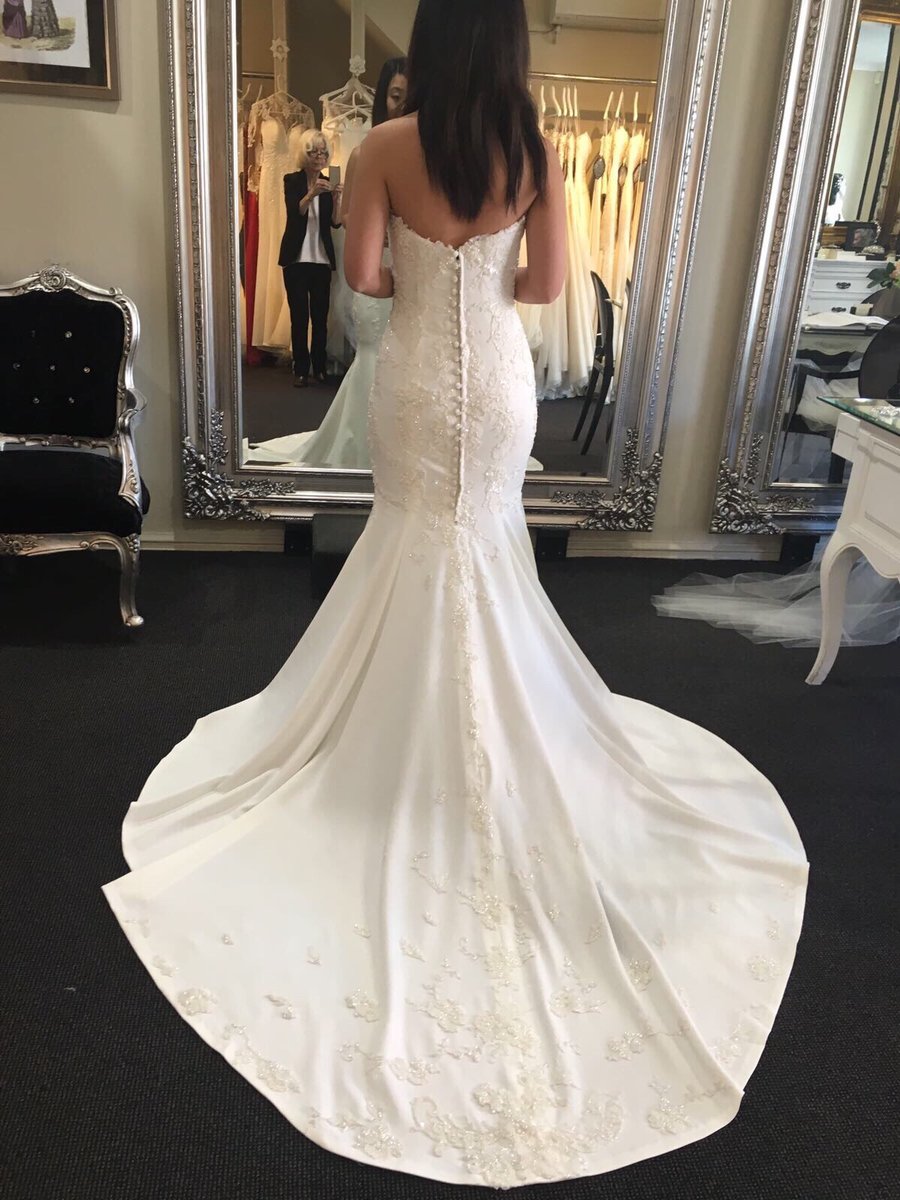 The charity ball, which will be held in Doltone House on Sydney's Jones Bay Wharf, will cost $200 a head, with all profits going to Opportunity International Australia. (Tickets still on sale here.) Angie Tan will host the event, and she says her ex-fiance is supportive and proud of how she's repurposed their would-be wedding.
"He was cooperative, and was wanting to talk about why we were feeling the way we were," says Tan.
"We worked on it. We just realised we had to make a lot of sacrifices to uphold the life the other wanted."
Tan will spend the next few weeks perfecting her upcoming charity ball, and 'finding some closure' to her would-be wedding. And after that? She's out of here.
"I'm planning a solo trip to Europe to reconnect on my own. I have been with someone since I was 16, so it will be refreshing to find out more about myself!" says Tan.
An apt reminder for all women that it's never too late to follow your instincts, and that every situation can be turned around given the right attitude. What's that saying about lemons and lemonade…?
To find out how you can support Angie and Opportunity International Australia, click here.