The tell-all interview with Diane Sawyer has aired in the United States.
After months of speculation, horrifying tabloid covers and tacky rumours, Bruce Jenner has spoken about his transition.
Note: Bruce has indicated in this interview that he prefers to use the pronoun 'he' at this time.
In an exclusive interview with American journalist Diane Sawyer, 65-year-old Bruce, former husband to Kris Jenner, officially confirmed what many have been speculating for months – he is transitioning into a woman.
Read more: The 9 most moving moments from Bruce Jenner's interview about his transition.
Bruce struggled to hold back tears as he said: "It's going to be an emotional roller coaster but I'm going to make it through. I've been thinking about this day forever and what I should do with my life. How do I tell my story, how do I tell people what I've been through? I've been thinking about this day forever."
He admitted to Diane Sawyer that he's been running away from this revelation.
"I've tried to explain it to my children this way. God's looking down making little Bruce. he's looking down and he says, what are we going to do with this one. Let's give him a soul of a female."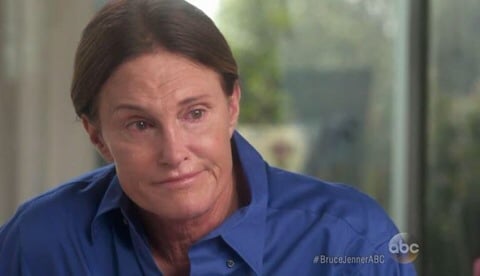 Straight out of the gate it is clear that Bruce deeply feels the weight of his decision.
"My brain is much more female than it is male."
"I hate the phrase 'girl stuck in a guy's body.' I'm just me."
Diane asked the question whether Bruce was a woman and he replied, "Yes. For all intents and purposes."
He's keen to make a difference with his story: "What I'm doing is going to do some good and we're going to change the world."
At 8 or 9 years-old, Bruce admits to trying on his sister's dress. He admitted it made him "feel good". Even today, he looks at women and thinks: "How lucky are they to wake up in the morning and be themselves.'"
Bruce makes clear that his transition is not about his sexuality. He is and has always been heterosexual: "Sexuality is totally different than what my issues are."
Bruce says he doesn't identify as gay: "No, I'm not gay. I've never been with a guy."
(Post continues after video…)
Bruce admits to telling his first wife, Chrystie, he was confused about his gender. Though Chrystie was loving, she thought: "Like most women she thought 'I can fix that.'"
Bruce claims that his gender issues was one of the big reasons why he broke up with his second wife, Linda, in 1984. He admits: "I wasn't as fair as I should've been to the women I married. I've apologized to everybody. I've apologized my entire life."
Related: Finally, a magazine cover of Bruce Jenner that isn't demeaning.
Bruce admits that when he nears 40, he saw a therapist and he began transitioning. In the 80s he started hormone therapy for five years. But he stopped his hormone therapy in the 80s out of fear of hurting his children and the teachings of the Bible.
He admits to feeling like a fraud, especially when giving motivational speeches where he felt like a "liar". He'd return to his hotel room so he could wear women's clothing.
Bruce is providing an insight into his private world, but click through this gallery for insight into the very public life he has been leading (Post continues after the gallery)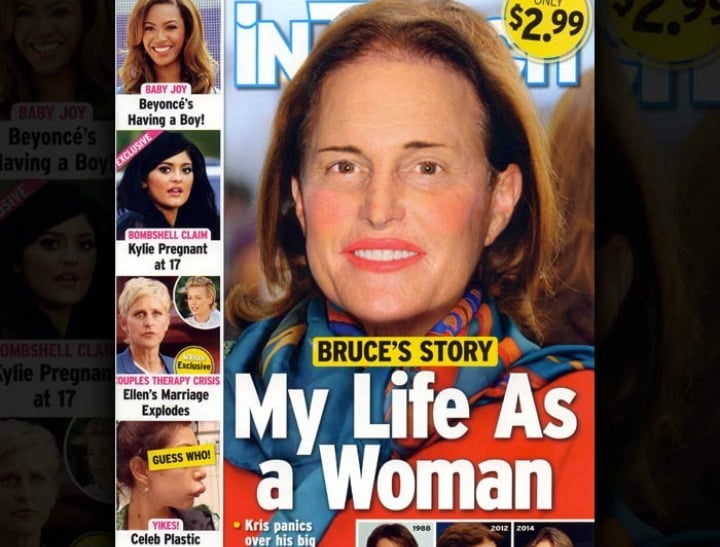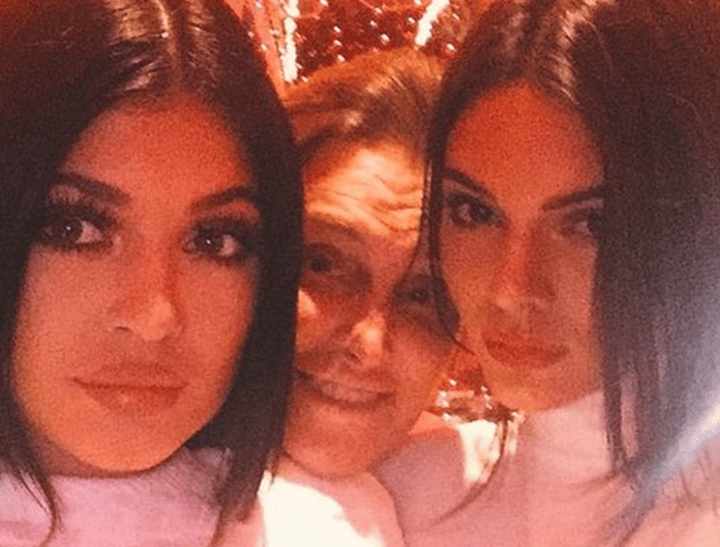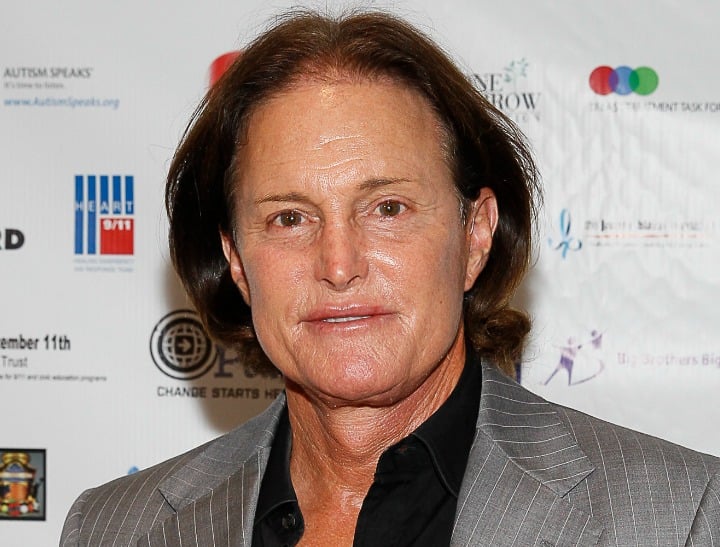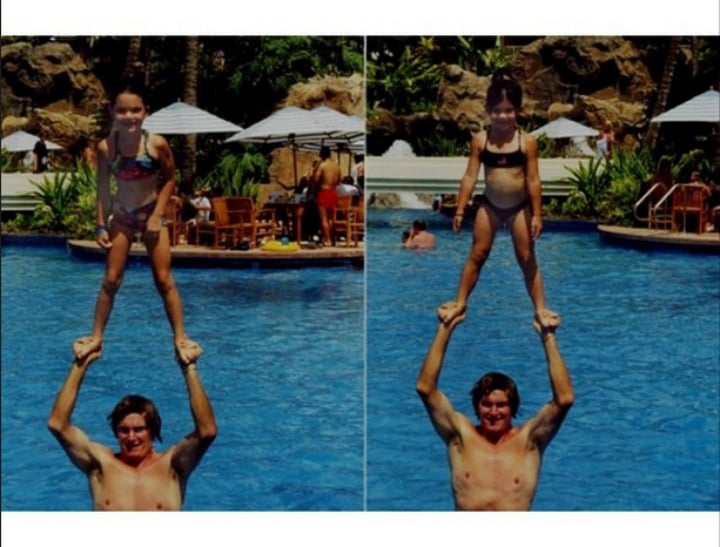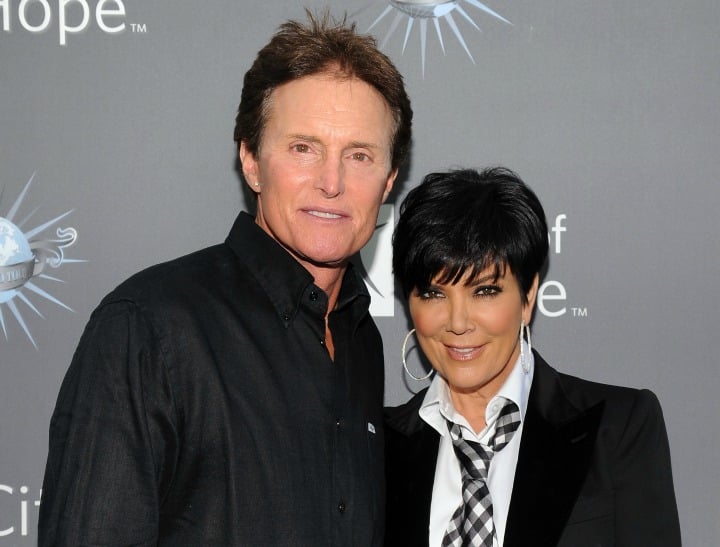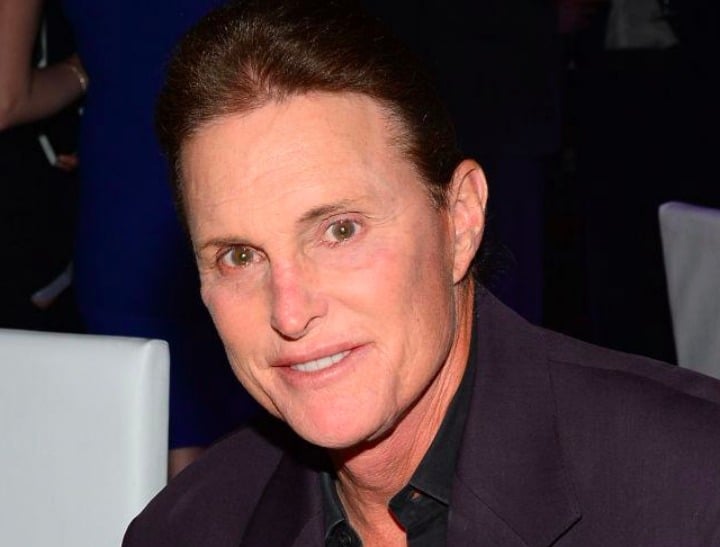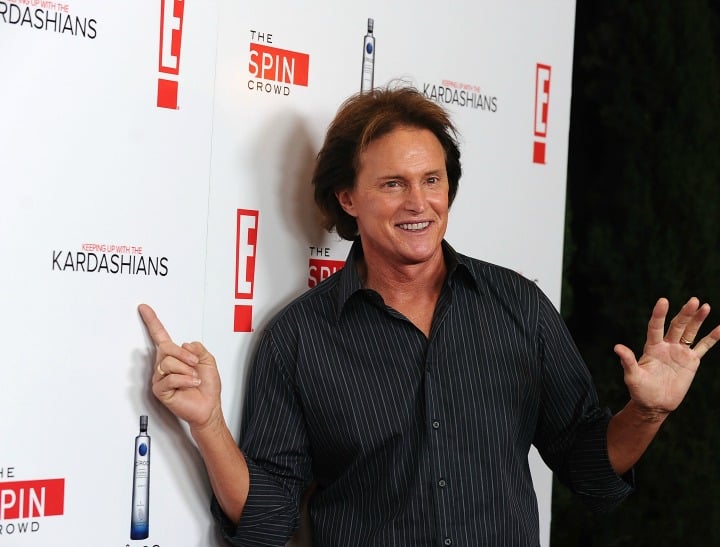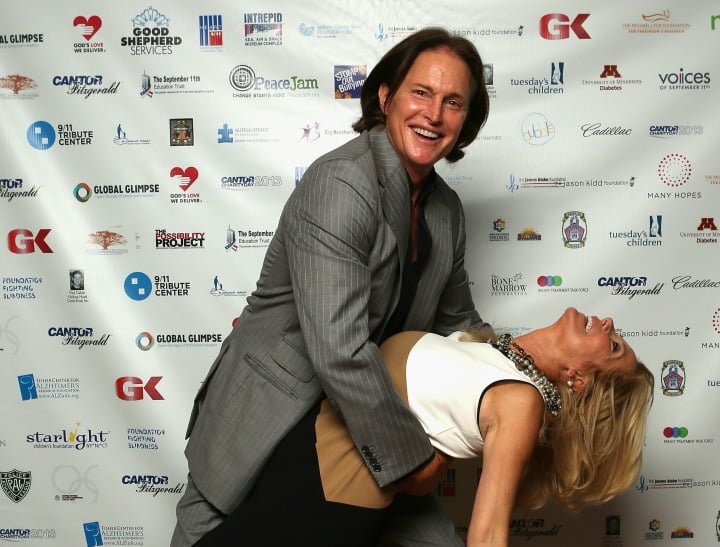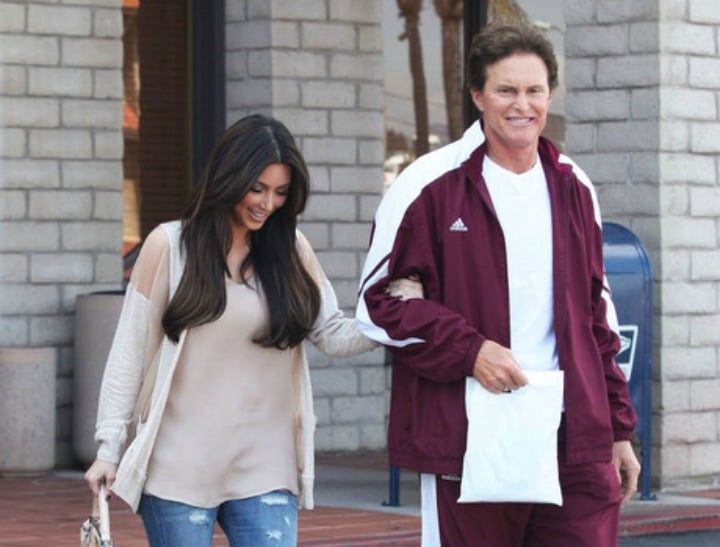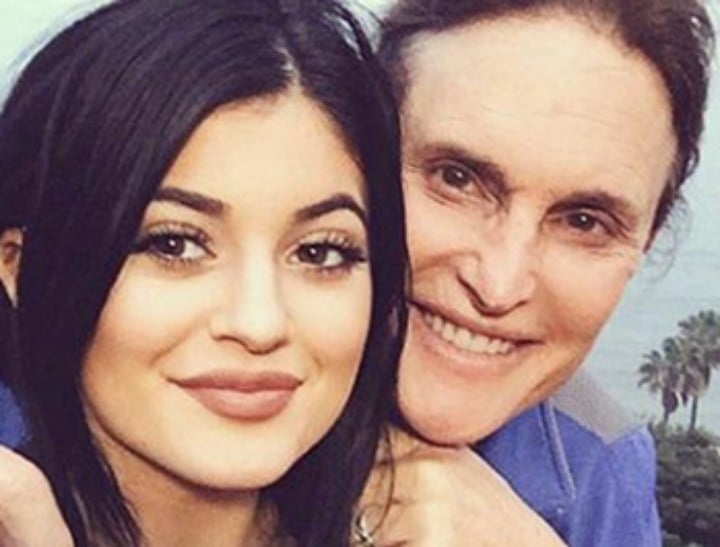 Bruce says he told Kris Jenner about his hormone therapy when they first met and she saw him in women's clothing. He said: "When you love somebody, you had a tendency. You don't want to hurt them."
"Kris and I had so many great years together and we raised phenomenal children."
And for those who were wondering: "I loved Kris and I had a wonderful life with her. I learned a lot from her. I thought we had a pretty good sex life."
But now in his 60s, Bruce realised that he didn't want to die living "in someone else's body".
He says his transition was "hard on Kris": "Kris is a good woman, I got no complaints with her. Honestly, if she had been really good with it, understanding, we'd still be together."
Bruce talked about his lowest point: when he went to get his Adam's apple shaved down and the appointment got leaked. The cameras were waiting. The invasion of privacy was so terrible the reality star admitted he thought about suicide.
Bruce admitted he was terrified to tell his children. He thought, "I can't let myself hurt them."
The first person he told was his son, Brandon, who appeared in the interview — he says Bruce didn't tell him the "best way" and that his dad's having to hide was "tragic".
But Brandon says: "I'm getting an upgraded version of my dad and parent."
Kim Kardashian was the first person to know about Bruce's transition because she caught him dressing as a woman. Bruce said: "It was like a big secret in the family that we never talked about again." But when Kim asked again,"I told her all my issues, and then, after it was over with, I felt much better."
When Bruce told all the Kardashians and Kendall and Kylie, they all cried — including Rob.
Bruce says "Kimberly" has been the most accepting. And apparently it was he husband Kanye West who turned her around. Kanye apparently told Kim: "I can be married to the most beautiful woman in the world, I can have the most beautiful daughter in the world, but I'm nothing if I can't be me."
Khloe has had the "toughest time" with Bruce's transition. Bruce said "Khloe's had the toughest time with it because she's had a lot of losses in her life. She lost her father at a young age and Lamar had his issues." Bruce says Kourtney is also struggling because of her three young children.
Kendall and Kylie know where they stand: "We love our dad very much. he has the biggest heart. if he's happy, we're happy."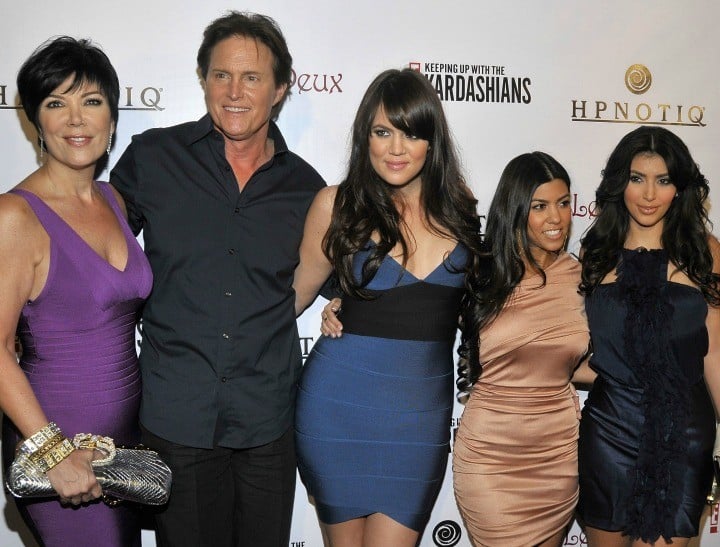 Bruce says he's not a spokesperson for the transgender community but he wants to work with them. He's been moved by the suicides and murders of the transgender community: "I hope we can save some lives here."
He says that he often wonders in church: "How does God see me? But then I thought, maybe this is my cause in life, to deal with this issue."
Bruce is used to gentle ribbing from his family. When Kim asked Bruce if he's a tomboy because of his interest in racing cars, etc, he said: "Yeah, I guess I am!"
He's been so brave in speaking about his struggles publicly, but he's not ready to give everything away. He wants to keep some things private. He's not yet ready to reveal the name that he chooses to go by – because he thinks the media will go crazy.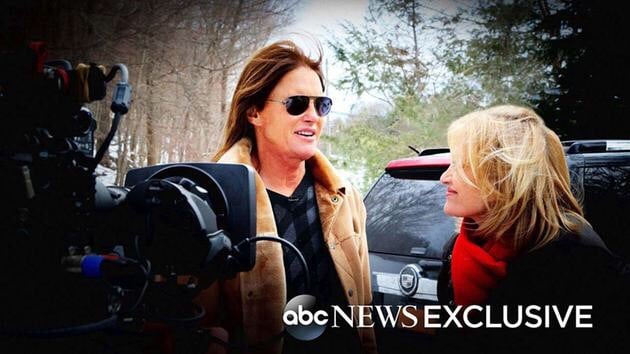 Bruce is happy to share that he has been on hormones for a year and a half.
And on the question of the nuts and bolts of being female, Bruce is happy to be frank: "As Khloe would say — If you're living your life, you gotta have the vajayjay." The reality star has two referrals for gender reassignment, but says there's no rush. Sexual reassignment surgery is something that Bruce will deal with "down the line."
On the issue of whether Bruce can see himself remarrying a woman in the future, he is circumspect. "I just want to have a free soul and a lot of great friends. I want to enjoy life. It's who I am. It's that simple." Bruce says he is asexual for now.
Bruce enjoys the trappings of being a woman and revels in a wardrobe of glamorous dresses. Showing the dress he plans to wear to dinner with Diane and he joked, "You won't be the tallest girl in the room."
While his sister has never seen him as a woman, Bruce knows how he wants to look. And it's a simple desire that many women can understand: "I want to have my nail polish long enough before it chips off."
Bruce admits that his transition might have been hard for his dad who passed away 14 years ago, but his mum knows exactly how she feels: "I want you to be happy, and I love you."
Bruce is optimistic about his future and admits he's leaving a lot behind. "Am I saying goodbye to something? I'm saying goodbye to people's perception of me and who I am."
But he has one hope: that the public can "have an open mind and an open heart."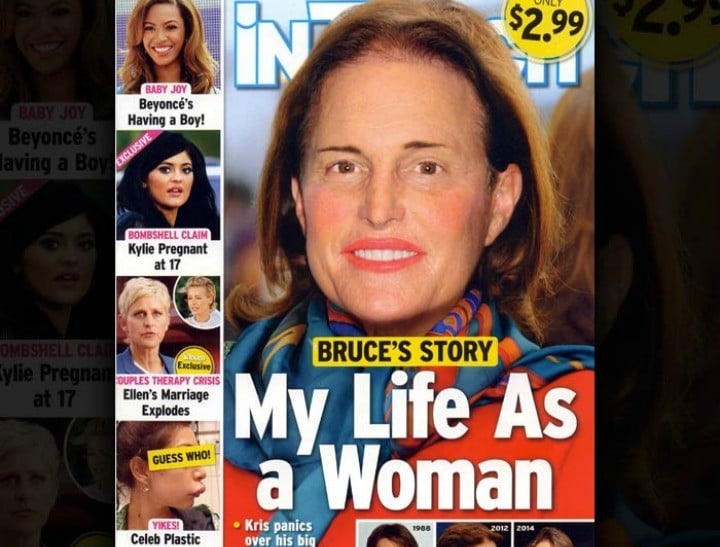 Rumours began circulating about the former Olympian's gender change when he underwent surgery to shave down her adam's apple in 2013. Before tonight, no member of the Kardashian/Jenner family has confirmed his transition, except that time Kendall accidentally definitely did to US Weekly and then backpedaled faster than you can say "Kendall, you just screwed up a multi-million dollar TV deal with Diane Sawyer, you IDIOT."
Try this: Magazine retracts quotes Kendall Jenner made about Bruce Jenner's 'transition'.
In fact, when asked at the end of last year, both Kim and Kris publicly denied Bruce's transition, saying the rumours were completely fabricated.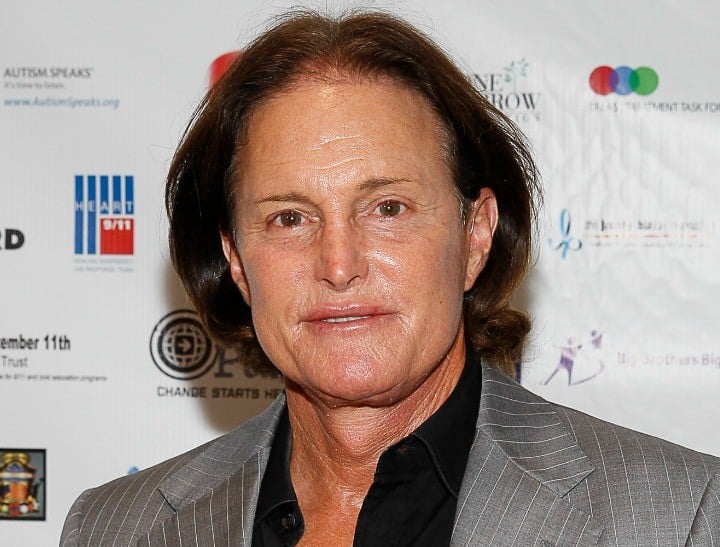 Kim later came out earlier this year and hinted at a confirmation, saying he's the "happiest" she's ever seen him.
"I think everyone goes through things in life, and I think that story and what Bruce is going through, I think he'll share whenever the time is right," she said at the time.
"I feel like that's his journey to talk about."
Read more: Kim Kardashian addresses Bruce Jenner transitioning rumours.
In a recent interview with Entertainment Tonight, Kim said:
"As a family we always support each other 100 per cent and I know that I see things online that there is this divide and this one doesn't support this and this one doesn't support this and you know it's all ridiculous and it's all rumors and we love everyone in the family and we support everyone equally so we're excited to watch tonight and I'm excited for Bruce to tell his story on Diane Sawyer."
Her statement quashing rumours of upset in the Kardashian-Jenner clan.
In the day's leading up to the interview, Bruce's second wife Linda Thompson took to social media to share her encouragement of the former Olympian. Thanking her for being an ambassador for people struggling to be who they really are.
On Twitter, she posted a series of inspirational hashtags, a long with a link to the preview for the Diane Sawyer exclusive.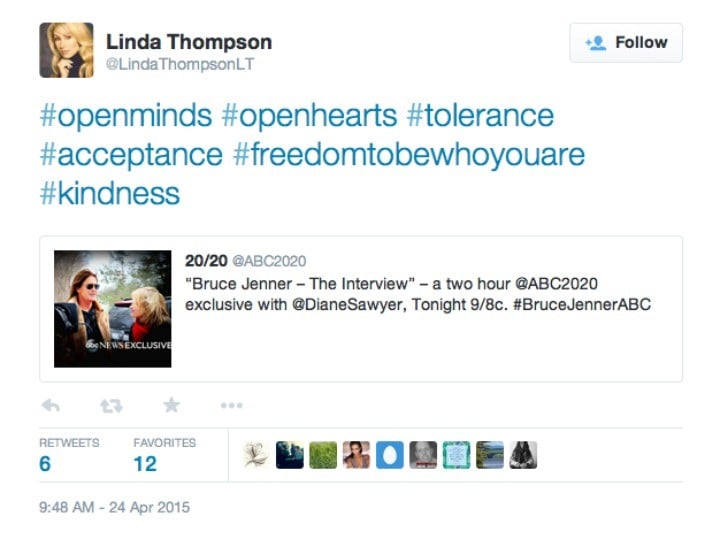 Kylie Jenner, Bruce's youngest daughter, posted this photo (below) on Instagram with the caption, "daddy throwback #tonight #DianeSawyer #ABC #love."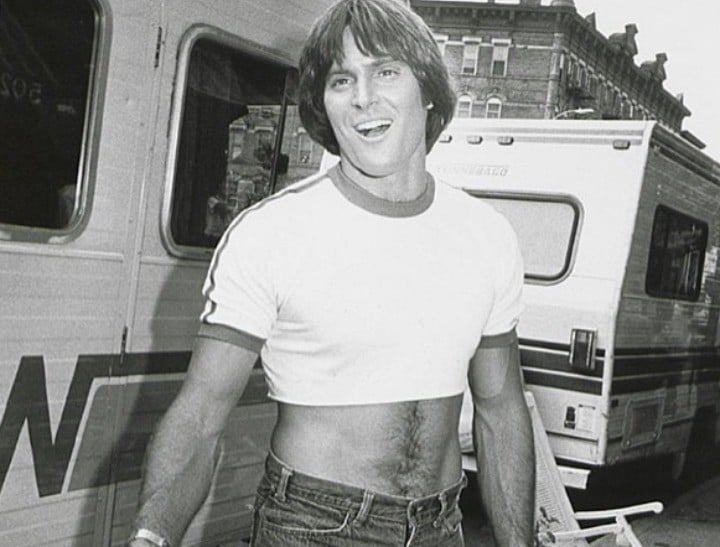 With today's confirmation, we're all just hoping Bruce can finally begin living his new life in peace.