We've heard of mothers who decide to eat their placenta, or frame their baby's dried umbilical cord, or even couples who decide to live stream their birth on Facebook.
But the latest trend in post-birth rituals is one we never would have predicted; to immortalise one's own breast milk in the form of jewellery.
Late last year, Amelia Edelman wrote for Refinery 29 about the decision to turn her breast milk into a memento.
"So many mothers hang on to tangible mementos from their motherhood journey that usually just end up taped into a book or tucked in a shoe box in the closet," she wrote.
For Edelman, breastfeeding was a profound bonding experience, which was both 'empowering' and 'healing', and she wanted to "visually… honour these moments in my life."
Edelman had come across an Instagram account for Sacred Legacy Arts, a jewellery company that specialises in "DNA art pieces", and the idea immediately appealed to her.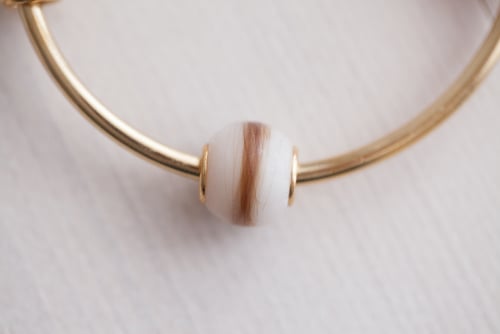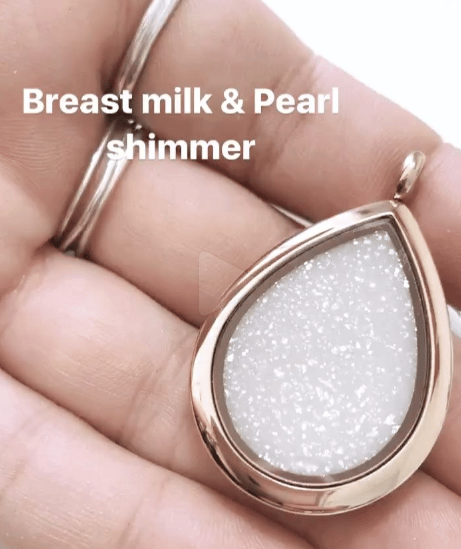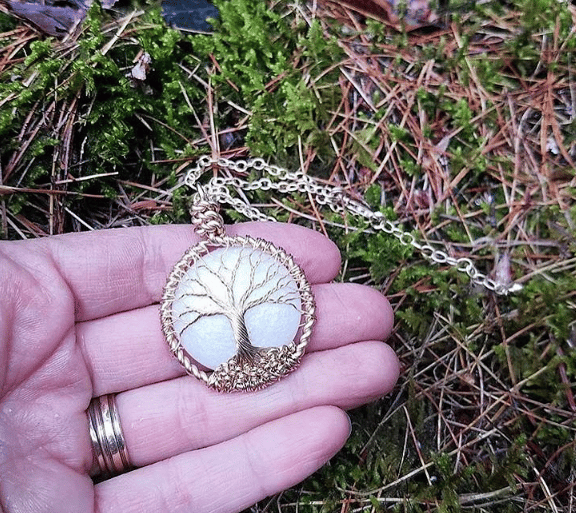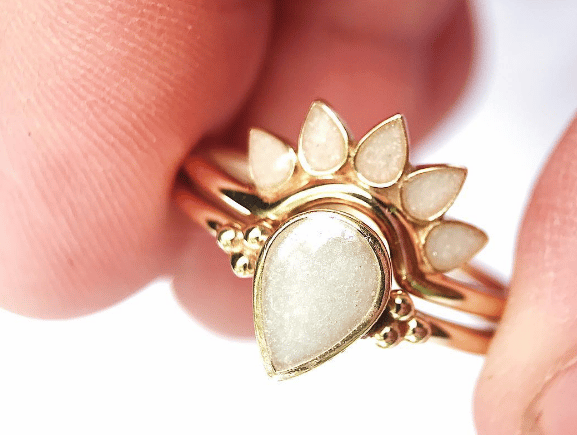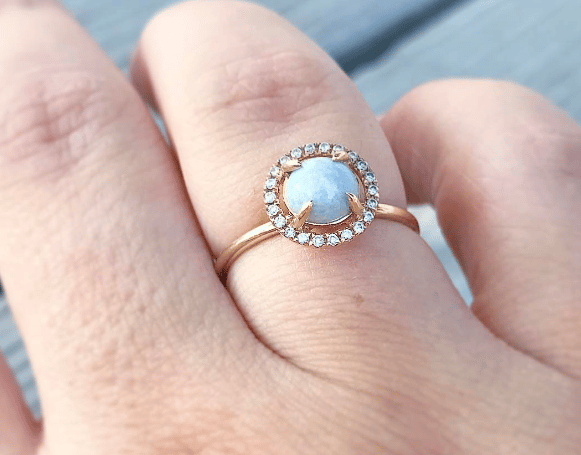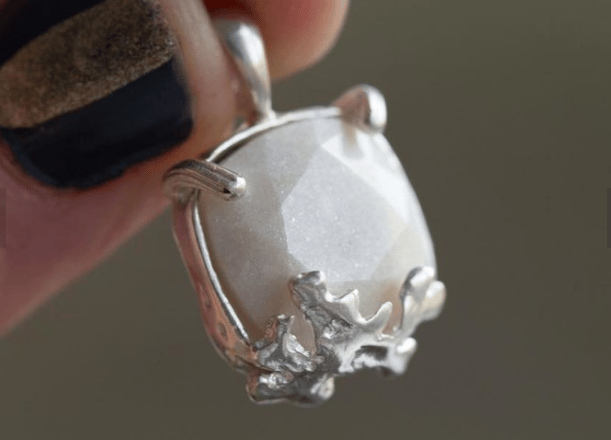 The founder of the jewellery line, Kelly Howland, does not specifically disclose how she transforms the breast milk into a gemstone, but does say she uses, "chemicals to professionally preserve the breast milk so it can be included into a jeweller's-grade resin."
The mum is required to package up about one ounce (30 grams) of breast milk, and send it off in the mail. Depending on the colour of the milk, the shade of the bead will vary. In a few weeks, the mum will receive a milk stone, to wear as a ring or a pendant around her neck.
LISTEN: Bec Judd has a confession on Mamamia's pregnancy podcast, Hello Bump. Post continues below. 
But during the week, a meme was posted on the Beige Cardigan Instagram account, with an image of a breast milk ring, and a note underneath it, "Apparently this is a trend now? Why can't white people just leave things alone."
The post attracted more than 68,000 likes and over 8,000 comments, most of which were along the lines of 'gross'.
"Stop it this can't be a thing," one user wrote. "EW. What is happening to the world??" and "NOOOO", punctuated the extensive comment thread.
It's unusual, yes, but it's also not hurting anyone. They're not all that different to any other keepsake, whether it be the first lock of hair, or the first lost tooth.
Breast milk rings are all over Etsy, ranging in price from about $40, to $300. Baby Bee Hummingbirds, an Australian owned business, also sells rings, necklaces, earrings and bracelets made from breast milk, including DIY options.