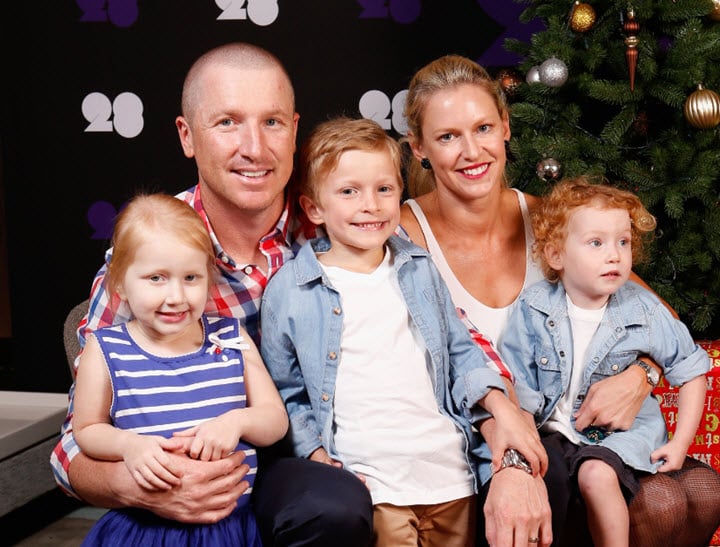 He's not just a role model on the pitch. And that's why we need him.
There's a storm-cloud hanging over a cricket field in middle England.
It's not the unpredictable weather. And it's not the Australian team's form.
It's a growing disquiet over the brutal treatment of one of the modern sport's greats.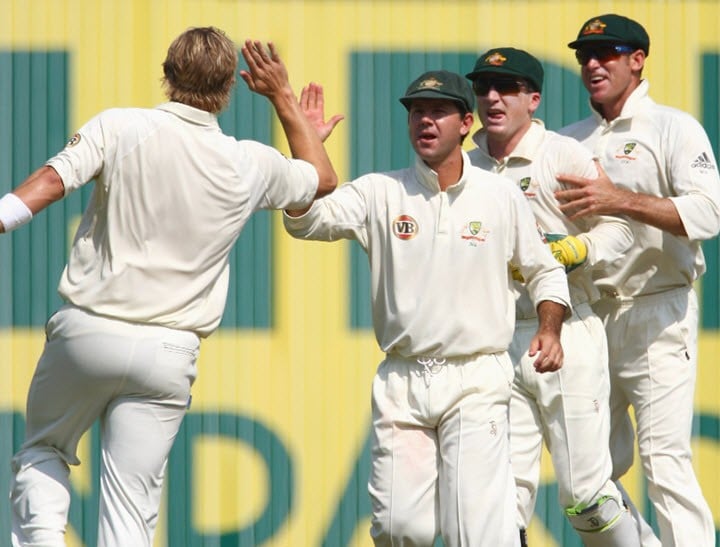 A man who chose family over cricket when they needed him, and is now seemingly being punished for making the most human of decisions.
A sick child is the ultimate leveller. It doesn't matter, as a parent, whether you work in a bank, a bottle shop or play cricket on the world's most famous oval: If your child is unwell, your life is shit.
If your child is hospitalised, everything else fades to black. If your child is fighting a tenacious disease that can kill, there isn't anything else.  There is only the desire to pull them through it. To be there for them. To will them well.
Brad Haddin knows this. Haddin is wicket-keeper, who has played 66 tests for Australia. He has been described as the "heart and soul" of the Australian team.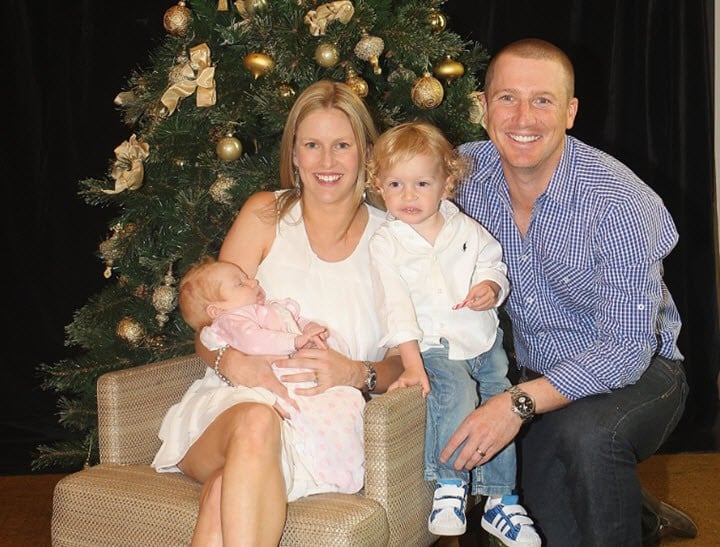 He is also a father of three. And his little girl, Mia, has not been well.
Back in 2012, when Mia was only 17 months old, she was diagnosed with neuroblastoma, a rare form of cancer. Mia underwent six rounds of chemotherapy, a bonemarrow transplant and abdominal surgery. She stayed in hospital for nine months.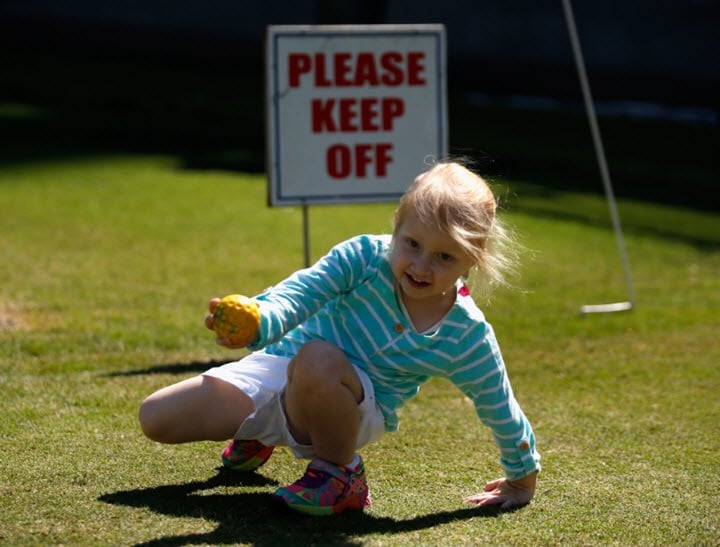 Last year, he spoke to the Sydney Morning Herald about that time.
"It throws your world into total chaos," Haddin said. "The only way we got through was by giving our 100 per cent focus to our daughter. It comes from the sacrifices your family makes. The support Karina and I received from our parents and our whole family over that time was beyond belief."
"We have a lot of things in front of us but they're going slowly in the right direction. I don't think things will be normal … ever … but we've been very lucky. Things are moving where we want them to. She's an extraordinary little girl, with what she has been through. You can talk about cricket contests and campaigns but they don't compare to what she's endured."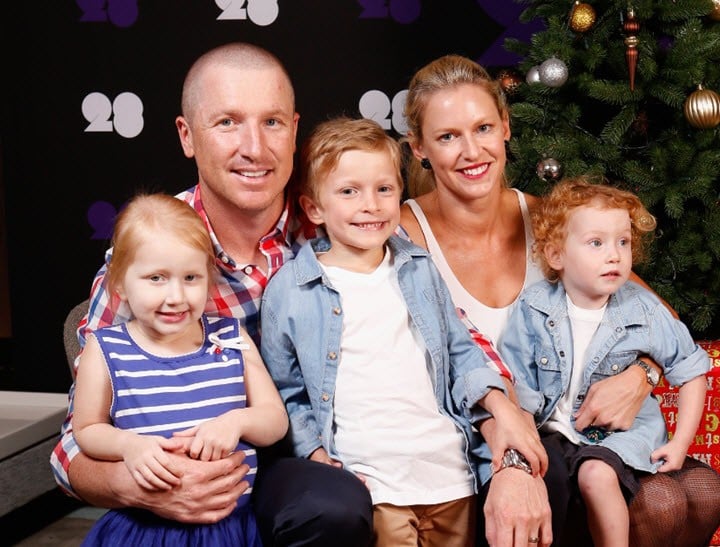 No, they don't. Or what she is still enduring. Mia has been unwell again. In the middle of the Ashes Tour, cricket's holy grail, Brad Haddin, 37, took himself out of the game to be with his girl as she was hospitalised in London.
Now, only weeks later, he's back with the team, but it seems that the selectors don't want him.
Haddin has not been chosen to play in the Third Test at Edgebaston, the one that the Aussies are losing right now. He has been overlooked in favour of Peter Nevill,  the man who took his place and played a bloody good game while Haddin was by his family's side.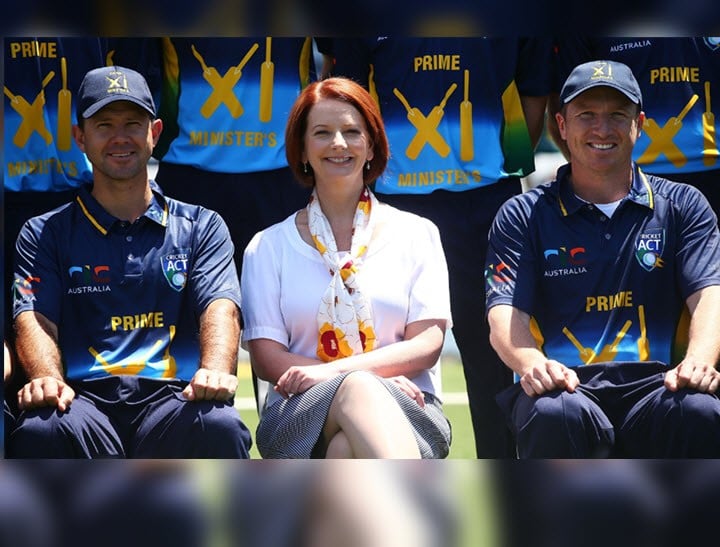 It's a decision that has been described by the English press as "possibly the most ruthless call ever made by Australian selectors".
National selector Rod Marsh has defended his decision to drop the keeper, saying "(It was an) amazingly hard call, but we have to try and do the best thing for the country and the selection panel believe that was the best thing for the team, for the country."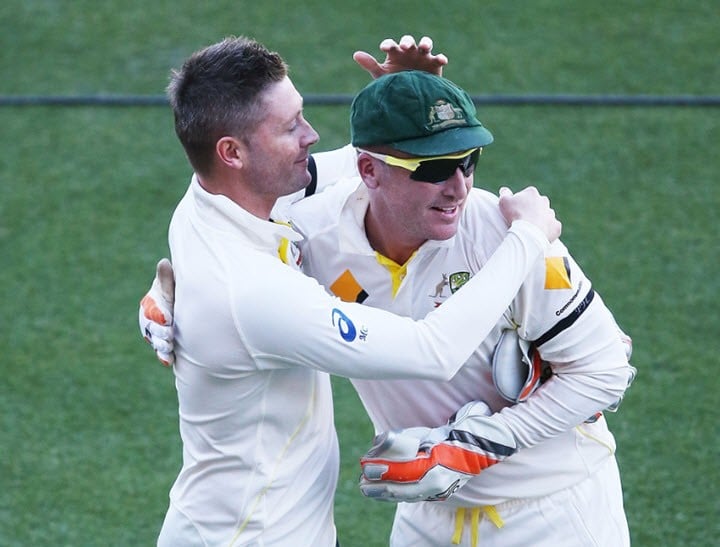 Rod Marsh is perhaps selling the Australian public short. There aren't many Australians who would think that dropping a father who took time off to be with his sick child is the best thing for the country. Australians recognise sacrifice. They are proud when people fight against the odds. They love an underdog.
They would cheer for a father who is up against it and who has fought his way back. They cheered for him when he did it when Mia was first sick – and they would do it again.
Yet Haddin has been sacked. He is there, he is watching, and training and helping his replacement, but he isn't on the team, and many commentators are saying that given his age, he may not play Test cricket again, that he is being punished for putting family first and that the price is too high.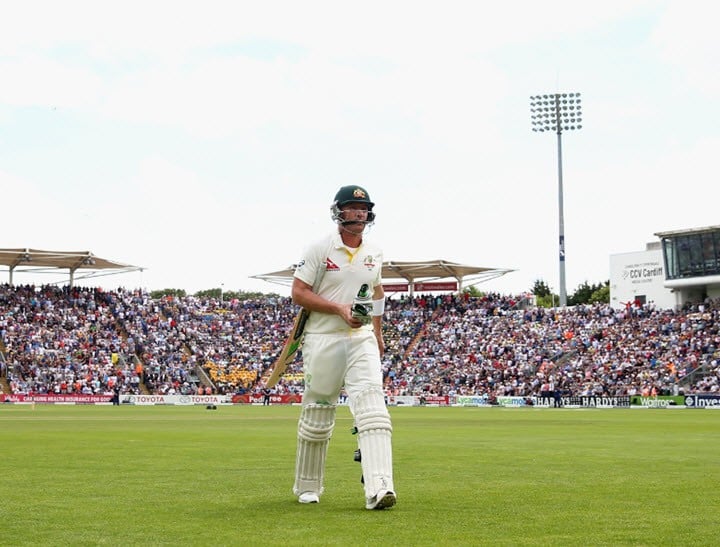 Cricketers, as tight a bunch of sportsmen as you will find, are usually quiet about the mysterious machinations of selection. But not this time. The ones who can talk, the former players, are talking. And they are not mincing words.
Australian Test legends Ian Healy, Ricky Ponting, Matthew Hayden and Shane Warne have all condemned the decision as deeply unfair. Ponting said, "He made the only and right decision to be with his daughter Mia…[H]e rightfully put his family first and has paid the price for it."
Family first. Easy words to say, much, much harder to live by. Especially if you're in the dream-delivery business of Australian sport.
Cricket is a particularly brutal sport on families. It chases Summers around the world, and the campaigns are long and punishing. Playing at the top level will mean you rarely sleep in your own bed, and that your loved ones either chuck it all in to come with you, or deal with living half a life.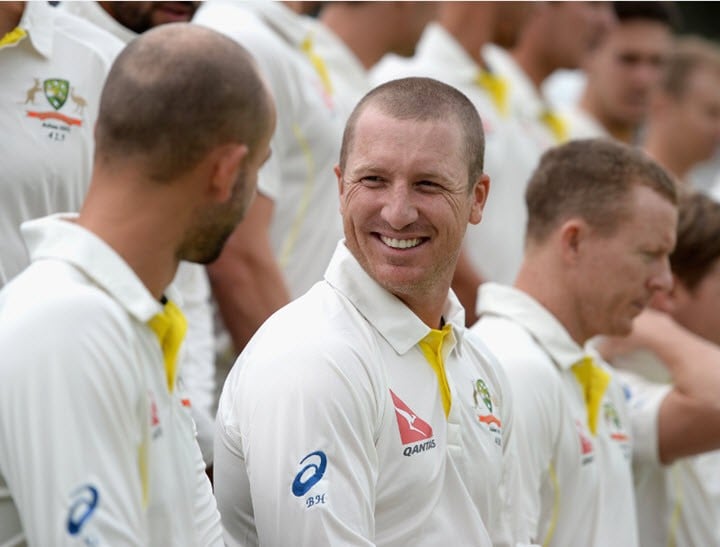 But we are not talking here about making it home in time to do the nightly reader. We are talking about a man who has given his adult life to two things – to cricket, and to his family.
We would consider a man who did not do that a monster. It's what we would expect of any father with warm blood in his veins. The fact that stepping back – if only for days and in the most dire of circumstances – can cost you your dream is a terrible message to send to a generation of men who are grappling with the shifting sands of masculinity.
Isn't this exactly what we want from our sportsmen, from any decent human being – perspective, priorities, commitment to those they love? Isn't this what we want our dads to do?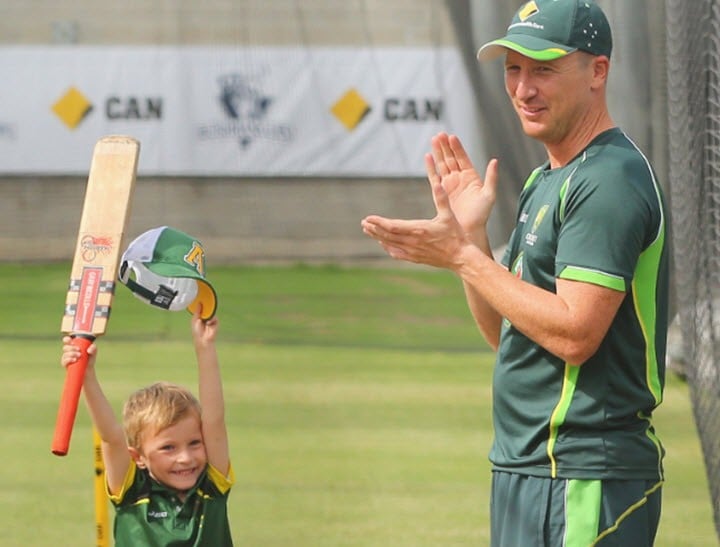 The treatment of Brad Haddin – a stoic, loyal and private man who, his mates insist, would never complain about this decision – speaks to everything that is wrong with sporting culture.
Some things matter more than winning at all costs.
And treating decent men decently is one of them.
Do you think Brad Haddin should be reinstated to the Test team?
You can follow Holly on Facebook, here. 
Related posts:

Australia's female cricketers just got a massive pay rise. But it's not all good news.

"Thank you Michael Clarke, for showing my son it's okay to cry."

Ellyse Perry. From cricket and soccer to TV studios and red carpets.

"My baby was diagnosed with cancer. Here's what I want you to know."